NCHN Blog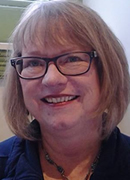 NCHN is off to a great start! The 2015 NCHN Leadership Summit is finishing up today in Clearwater Beach, FL (photos from Monday are here). It has been a wonderful event, full of networking, meeting new colleagues, sharing of ideas, challenges and strategies. Jordan Tenenbaum, VP, Allevant developed by Mayo Clinic & Select Medical, kicked off the Summit with a motivational discussion, 6 Ideas of Brave Leadership: You are a Brave Rural Health Leader.
Jordan was certainly describing NCHN members, as we know you are a group of brave leaders. NCHN is here to support and strengthen your leadership development. During the first day of the Leadership Summit, Network Leaders have been busy networking, sharing their experiences, talking about projects and network activities, and getting to know their colleagues. Dr. Mary Kay Chess kicked off the 2015 Leadership Learning Community Program on Monday afternoon with a workshop on Key Milestones. The 60 participants enjoyed getting out in the Florida sunshine for the first part of Dr. Chess' workshop and participating in some fun activities around exploring leadership. The outside activities ended with a scavenger hunt. The networking continued Monday night with a Taste of Florida Buffet on the beach and in addition to the delicious buffet, we were treated to a gorgeous sunset.
Tuesday morning, participants will continue the second part of the Key Milestones workshop and end the Summit with an update from the Federal Office of Rural Health Policy. The 36 HRSA Rural Health Network Development grantees, representing three HRSA programs have had the opportunity to interact with each other, as well as experienced NCHN members. I suspect each one of them will go home energized, with at least three new peers to connect with over the next few months, and will become braver in the leadership of their network. I look forward to hearing about the great work that will be occurring in networks across the country and am excited that NCHN serves as the connector to so many networks across the country. Welcome to 2015, we have blasted off this week for an exciting 2015! Next big NCHN event is the 2015 Rural Health Summit, which will be our Annual Educational Conference, September 1-2 in Portland, OR. Be sure to mark that date and watch for registration and hotel details in the near future.
Rebecca J. Davis, Ph.D.
Executive Director
Montana Health Network in partnership with Northland Healthcare Alliance in North Dakota created the MonDak Imaging Services LLC. Their purpose was to provide mobile imaging services, specifically MRI, to rural facilities who either did not have adequate volume or could not afford to purchase their own equipment. Using this mobile structure, people in these rural communities no longer have to travel for MRI's. The MonDak Imaging Services LLC started with one machine and in 10 years grew to five MRI's. To remain flexible and competitive, MonDak also offers long term leased placements and financing services for other equipment, such as CT's.

Maintaining high quality mobile imaging services requires constant equipment upgrades. MonDak was in a position where it needed to change out a trailer for a mobile unit. Based on expected downtime, it was more affordable to purchase a new MRI and sell the one needing the trailer replacement. Once a quote was received, MonDak contacted Brian Baca at EMTS, a regional partner of NCHN, and asked for a pricing review. EMTS then contacted the vendor directly to further negotiate the price. The vendor was not particularly receptive to this arrangement but MonDak and EMTS together, were able to reduce the price by $15,000. While in discussions with the vendor, EMTS contacted another vendor to see if they would buy MonDak's machine instead of including it as a trade-in with the original vendor. Brian's interest and efforts saved MonDak an additional $23,750 because of his contacts in the marketplace. The total savings were $38,750.
This entire transaction with EMTS took approximately one week. Brian researched the market and brought back viable solutions. MonDak could have broken a long term, valued relationship with a vendor and saved another $10,000 but wished to maintain that partnership. There was no pressure from EMTS to change vendors.
MonDak learned two things from this process. First, there is room for negotiation especially when a company like EMTS has such broad marketplace information. Second, to make this work MonDak and EMTS had to be a team and that made all the difference.
In a separate project, Montana Health Network was in the final stages of purchasing a patient simulator for educational purposes. Larry Canterano from EMTS worked on that project and MHN saved the staff training costs which amounted to approximately $3,000. The lesson on this transaction was that even small purchases should be considered as an opportunity to better negotiate and save resources with the help of EMTS.
For more information about Montana Health Network, contact:
Janet Bastian, CEO
406-234-1420
For more information about EMTS, Silver Business Partner, contact:
Mark Martin, Director, Sales & Marketing, EMTS
720-875-0505 ext.9926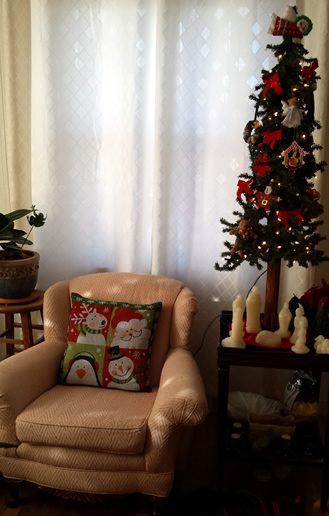 The holidays, including the upcoming New Year are exciting times! For many of you, it may be the end of the fiscal year for your network. As you prepare for annual reporting to your board and members, I bet you are also thinking about what you want to do differently in 2015. No matter your reporting period, we all make resolutions of things we want to do differently, better, or more of in the new calendar year. While thinking about your reporting and resolutions, I hope that you make a resolution to take time to sit a spell, rest a bit during this hectic time of the year, and reflect on 2014.
This is my favorite chair to just sit and think! We have had this chair since around 1988. It came out of a barn in Nancy, KY and was in horrible condition. It is such a comfortable chair! Over the years, it has been reupholstered twice. One thing that makes it special. That is that I have a little stool that was Michael's grandmother's. We had that stool reupholstered the last time with the same fabric. By taking two older, non-related items and giving them both a face-lift, they became a pair and gave us a comfortable place to sit. Great place for thinking and planning for 2015. I hope each one of you have your own "thinking chair." Please take the time to share a picture with us.
And talk about exciting, hectic times! It is the same here at NCHN's headquarters. We are preparing for a major change, with a move from Montrose, Colorado back to Hardinsburg, Kentucky. Weather permitting, I will be driving in my little red car - with Ms. Millie - back to Kentucky during the last week of 2014. NCHN headquarters will reopen after the first of the year at its former location in Hardinsburg, KY. New year resolutions for me include getting the office set up and organized, hosting an exciting and fun Leadership Summit in Clearwater Beach, Florida next month, and continuing to provide support and resources to you and your network.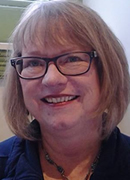 Enjoy this last issue of eNews for 2014! We look forward to hearing about your resolutions for new and continued projects, activities, and programming that you will be offering in 2015!
Happy Holidays!

Rebecca J. Davis, Ph.D.
Executive Director
Health Future, LLC's Purchasing Program
Our Purchasing Program uses multiple experience-based Councils to identify and implement initiatives to help drive costs down in the delivery of health care. Our Council disciplines include CIO, Lab, Pharmacy, Periop and Supply Chain. We often host joint sessions with our Councils as initiatives cross over discipline lines. Our most recent successes have resulted in annualized savings in excess of $2.5M in chemistry/immunoassay and custom procedural tray contracts. We are in the midst of centralizing our IV products (including sets, solution and devices) and estimate a reduction in costs of about 12% (vs. increases in the 20-50% range) as well as an allocated supply in a market that has been challenged to maintain capacity to meet demands.
We are in the process of developing long-term strategic plans that will include more collaboration as a group and possible development of shared services across certain supply chain functions.
Implementation and Results
Our resources have been, for the most part, internal staff with analytic and implementation assistance from our GPO partner, MedAssets. Our Purchasing Program is fully funded by our owner/member organizations. We return all savings, administrative fees and other value-added benefits directly to our participating members.
Lessons Learned
As always, getting all members committed to a unified direction is difficult. In the chemistry/immunoassay and custom procedure tray initiatives we settled on a dual award result. The ability to drive competition and use good criteria for analysis was key in achieving savings under this scenario. For IV initiative we have decided to solidify a long-term strategic partnership with a sole source due to the volatility of that market.

Plans for future projects include cardiac rhythm management devices (pacers, generators, etc), adoption of dedicated connector protocols to prevent harm, a refresh on orthopedic joint and spine implants and due diligence surrounding possible shared services development.
For more information, contact:
Leslie Flick
Executive Director
Health Future LLC (Medford, OR)
541.891.1867
l-flick@healthfuture.org
Tennessee Rural Partnership's Rural Success with HRSA Network Development Grant
TRP received the HRSA Network Development grant in 2010. The goal was to provide 48 rotations for medical residents in 14 rural Tennessee counties and facilitate activities within the communities to promote maximum exposure to rural "life" during the rotations.
Implementation & Lessons Learned
Early into the grant activities, it became apparent that exposure needed to be provided for non-physician primary care providers and future providers. The program was expanded through the Community Health Educational Experiences for Residents and Students (CHEERS) partnership with the Tennessee Primary Care Association (providing rotation experiences for advance practice nursing, medical and physician assistant students). Additional expansion was accomplished through a partnership with another Workforce Network Grantee (St. Thomas Healthcare) to develop the TRP Star Program for high school students. TRP is now continuing this program along with the HOSA annual symposium.
The project also relied upon the relationships that already were established among TRP: the four allopathic medical schools in Tennessee (East Tennessee State University, Meharry Medical College, the University of Tennessee and Vanderbilt University), RHAT, THA, TPCA and Tennessee Department of Health to serve as the core network partners.
Results
The network development activities produced 104 completed rotations. The activities also resulted in additional partnerships, the inclusion of non-physician primary care health providers, and "pipeline" activities involving high school students.
Achievements
TRP now operates as an effective healthcare workforce network. Through partner relationships, TRP connects clinicians to rural rotations opportunities and ultimately to permanent clinical practice in rural and underserved communities.
A total of 104 rural rotations have been completed. Sixty-six rural rotations were completed by medical residents and physician assistant students in 37 Tennessee counties. It is projected that an additional 17 CHEERS rotations will be completed by the end of 2014.

TRP hosted the first Annual TRP HOSA Symposium at the Vanderbilt University Center for Experiential Learning and Assessment (CELA). 55 high school students attended the symposium. The 2014 Symposium is scheduled for November 24, 2014, with 52 attendees registered.

In September 2013, seven primary care residents and family members attended the TRP Tennessee Rural Perspectives weekend (TRP/TRP). This program, developed with the Tennessee Department of Health, TPCA and Veterans Health Administration, took place in Stewart County. The 2014 TRP/TRP weekend was held on September 25-27, 2014 in Linden, Tennessee. Five participants visited clinical facilities in Decatur, Hickman and Perry Counties and interacted with other local rural physicians through panel discussions and presentations.

TRP staff completed 39 visits to primary care residency programs, advanced practitioner nursing and physician assistant schools. In addition, electronic information was provided to the audience of trainees (the 2013 PIMS report documented 1,064 trainees). Additionally, since January 1, 2014, the TRP staff has participated in 31 conferences or exhibits with physician and non-physician clinicians.
Contact
Cindy Siler
Deputy Director, Tennessee Rural Partnership
Ph: 615-401-7461
Email
Formation of Indiana Veterans Behavioral Health Network
Through grant funding from the Health Resources and Services Administration, the Indiana Veterans Behavioral Health Network (IVBHN) was formed in 2010. It established a partnership with Affiliated Service Providers of Indiana, Inc. (ASPIN) and the Roudebush VA Medical Center in Indianapolis which facilitated the establishment of five rural telehealth connections with Roudebush; thus enabling rural veterans to receive behavioral health counseling services from their VA clinicians at locations within rural community mental health centers. Additional partners included the Indiana National Guard, the Indiana Rural Health Association, the Purdue Military Family Research Institute, the Indiana Department of Veterans Affairs, the Indiana Division of Mental Health and Addiction, the Veterans Integrated Service Network 11 (VISN11), and the Indiana Department of Labor. In addition, six ASPIN members served as host sites.
Resources Used
Equipment was initially purchased and installed at five different rural Indiana communities: Bloomfield (Hamilton Center), Crawfordsville (Wabash Valley), Logansport (Four County Counseling Center), Rushville (Centerstone) and Warsaw (Bowen Center). New policies and procedures were developed to ensure streamlined and safe access for the veterans served. As a result of the success of the IVBHN tele-behavioral health network, Roudebush was awarded an additional $900,000 pilot project to install tele-health units in three new locations: Columbus (Centerstone), Bedford (Centerstone), and Kokomo (Community Howard), and to support more therapists for the program. This pilot project stemmed from an Executive Order issued August 31, 2012, in which President Barak Obama directed the VA, the Department of Health and Human Services, and the Department of Defense work together to find ways to collaborate with community-based providers to assist veterans with easier access to behavioral health services.
Implementation
Developing a shared understanding of and commitment to program goals between the two principal organizations, ASPIN and Roudebush VA Medical Center proceeded the actual grant funding. Having relationships with decision-makers was essential.
Lessons Learned
The cultures of the VA and civilian organizations differ; therefore, communication between trusted representatives is very important. Finding the right people to prod systems was very helpful. Turnover and retraining are expected issues.
Results
As of the end of the grant period (April 30, 2014), the IVBHN tele-behavioral health network had 328 completed visits. Veterans using the tele-behavioral health sites saved 35,218 driving miles by attending appointments in their home communities compared to traveling by car to the Roudebush VA in Indianapolis. This represents over 704 hours of drive time. At Indiana's current median wage of $15.26, the savings in drive time accounts for $10,749. Additionally at the federal mileage reimbursement rate ($0.555 for 2012, $0.565 for 2013 and $0.56 for 2014), the cost savings for miles driven is $19,834. With 328 completed, visits the IVBHN network has realized a cost saving for veterans and their families in drive time and mileage of $30,583.

In addition to the cost savings to veterans for drive time and mileage, IVBHN partners have been able to bill facility fees to the VA for the use of the tele-behavioral health services. During the second grant year, the total facility fees were $13,618. For the third grant year, the facility fees billed were $21,651. The total facility fees billed for the grant were $35,271. The ability to bill facility fees helps to sustain the IVBHN. The network continues to serve veterans Monday through Friday at eight locations. More information is available at www.ivbhn.org.
---
ASPIN is a 501 (c) 3 not for profit network that operates five major services lines: third party contract administration, professional training, grants management, consumer education and workforce development, and technical assistance. The mission of ASPIN is to provide innovative educational programs, resource management, program development and network management in collaboration with all healthcare entities to address health disparities and whole health management.
Contact
Kathy Cook
Ph: 317-471-1890
Email
NW Illinois Rural Health Network: Pediatric Developmental Center
The mission of the Pediatric Developmental Center (PDC) is the creation of a quality, coordinated, integrated, affordable and accessible system of care for children and youth who display developmental, emotional, social and/or behavioral concerns and their families who access services in Lee, Ogle, Carroll, and Whiteside Counties or surrounding areas who are in need of child/youth diagnostic services.
Our network is sustained in a medically underserved region of NW Illinois. Network partners have a long history of successful collaboration, becoming more integrated as innovative partnering occurs. In the past five years, Kreider Services has become a regional center for The Autism Program of Illinois (TAP). Kreider also houses an Early Intervention program and has served developmental disabled individuals for over 60 years. In 2009, Kreider and other community agency partners completed a year- long planning initiative on Autism Spectrum Disorders (ASD). The steering committee that spearheaded this initiative, united to apply for a HRSA Planning Grant to put their strategies into action. During the planning process, partners soon realized the scope of the project needed to expand beyond children and youth with ASD to embrace all children with complex needs. The group moved forward with the application for a Rural Health Development Grant. Being awarded the three-year grant network partners began providing expanded services effective July 1, 2014. Partners collaborated recently in building an application for a HRSA Outreach grant to expand the services of the PDC and to build a bridge between PDC and the Community That Cares (CTC) Project, grant funded to improve the system of care in the same four county area. The PDC concept provides the comprehensive, holistic treatment option for children and their families that was not previously available.
All partners that initially came on board in and before 2009 have remained committed to the project/s. Three main partners - Developmental/Behavioral/Medical providers are building the framework that will sustain the PDC. All partners will be active in the utilization of the PDC and will participate in multidisciplinary discussion/evaluation as indicated.
Resources Used
Network partners conducted community forums in the initial stages of the planning process. Surveys have been sent to professionals and families to assist in identifying local needs. Network partners have conducted internal evaluations and surveys as they related to the services they provided and the effectiveness of those interventions. Discussions between network partners continued through the CTC and the RHN Planning Grant with MOU's and By-Laws established. Boards were formed with steering committees addressing specific issues. Network partners have remained 100% committed to the CTC and PDC project bringing expertise from their profession, providing in-kind donation to the project - time, meeting rooms, office supplies, statistics, forms, etc. Partners utilized a consultant to participate in Plan Do Study Act and SWOT analysis in order to generate a strategic plan.
Implementation
Service providers located in rural communities, by nature, find overlap when working with children/families through the system. Agencies tend to make referrals to local providers to meet the needs of community families. The service providers in this region began dialogue on how to fill gaps in service, provide follow through on referrals, provide a system of care that would embrace and support families. Discussion began as to how to pull resources together, pooling expertise to build a comprehensive support system. This led to the community forums and development of the CTC project mentioned. Having the history of dialogue and cooperative work laid, network partners see the benefit to families to their ability to provide effective treatment services in their community.
Lessons Learned
Network partners have learned the value of "the network", the strength and effectiveness of working together. It took time for partners to see beyond agency goals and focus on child/family goals and this is an ongoing part of discussion. It is difficult to meet funding, reporting and licensing requirements for multiple agencies while working together. Each agency must glean an understanding of the inner workings/governance of partner agencies and work to accommodate those. Secondly, sustainability remains a concern. Each agency has potential to bill for some services within specific guidelines. More work is required in our network to decipher how best to accomplish this without duplication of services and in an efficient, streamlined manner so as not to burden families nor agencies with additional cost. As the network grows in alignment with the strategic plan, we will need to determine how to bring new partners into the mix in an effective, efficient and rewarding manner. ROI is an area we need to explore and promote using data driven support. The process of locating a physical site adequate to maintain the PDC has taken more time than initially thought. Meeting the needs of multiple partners in one physical site has proven a learning experience in itself.
Results
Network partners are near resolving the issue of where to house the PDC, at least on a temporary basis. Once square footage was determined, how many offices/storage space/restrooms/etc. minimally required, partners were able to move forward more quickly. Partners also developed a Release/Exchange of Information for multiple agencies to expedite and streamline procurement of documents. Flow Charts are being developed to provide overview of governance and treatment path within the PDC. By-Laws and MOU's have been established with plan for review on an annual basis Network partners are all proficient in grant writing and continue to investigate further opportunities for funding inclusive of grants/gifting/fund-raising events.
While much time has been spent of designating a physical site for the PDC and developing processes for treatment, inclusive of the release/exchange of information, progress toward objectives integrated in the strategic plan are being implemented. Trainings for parents have begun. Clinical and medical assessments have been conducted at one site in a collaborative effort. Referrals between partner organizations have been initiated. An outside evaluator has been contracted to collect and analyze data; forms have been condensed to accommodate network partners to avoid redundancy, yet provide needed information to the evaluator. The network director has begun the search for staff to be responsible for clinical oversight of the project. The network continues the synergy required to accomplish our goals in a collaborative effort.
Contact
Laura Watters
Network Director, NW Illinois Rural Health Network
Ph: 815-288-6691
Email
The Pathways Community Hub Program is a community wide, community based care coordination infrastructure that ensures the highest risk individuals in a community are connected to meaningful health and social services that contribute to positive health outcomes. The Northeast Oregon Network (NEON) serves as the neutral entity that is neither a payer nor a service provider. In the role of the Hub, NEON is dedicated to providing the partner coordination services that help reduce duplication of services, aids in identifying those most at risk, provides training, a community based data system, evaluation of outcomes, and, as the Hub model grows, contracting with payers. Project partners employ the trained community health workers who identify the at risk community members, provide assessment and determine which evidence based pathways to assign. Community Health Workers work with the identified community members to complete the assigned pathways, all with the intent of linking people in need with resources. Once a Pathway is complete, it generates a payment for outcome via a community based data tracking system.
Resources Used
The NEON Pathways Community Hub was planned and designed with resources form the Centers for Disease Control and Prevention through their Small Community Transformation Grant Program, and is being implemented with resources from the Meyer Memorial Trust and the HRSA Office of Rural Health Policy Network Development Grant. NEON staff and partners have worked with the Pathways Hub Model developer, Dr. Sarah Redding, from the Community Health Access Project in Redding, Ohio.
Implementation
Through the efforts of the Small Community Transformation Grant, NEON was able to contract with Dr. Redding for intense project education and design, and had her on site for visits with community partners to help promote the model and generate interest. A Hub leadership team was formed with eight community partners from a three county area, who set to work defining the details of the Hub; which at risk population to focus on, which evidence based pathways to use, and development of the Hub manual that governs all Hub functions and operations. While the Leadership Team worked on defining and agreeing to the significant operational details, NEON staff worked on creating a community based data system to track Hub participant outcomes and provide the invoicing system for this pay for outcome model. NEON staff also worked with all health and social service providers in the area to present contracting options and negotiated rates for the payment for outcome portion of the project. Currently NEON is utilizing resources form the Meyer Memorial Trust and the HRSA Rural Health Network Development Program to provide initial outcome payments, calculate Return on Investment Analyses for specific payers, and negotiate ongoing contract payment rates with public and private payers.
Lessons Learned
NEON is only one of a few sites in the nation utilizing this evidence based practice, which initially developed with an early childhood population, with an adult chronic disease population. One of our lessons learned is that when significantly adapting a model, it is best to utilize a consultant, ideally the model developer, to work side by side to ensure adaptations are in line with fidelity to the model. A second lesson learned is that it will take significant time and effort to meet 1:1 and jointly with project partners in order to gain full support and engagement. NEON held over 450 meetings with 149 partners over an 18 month period in order to gain support for the project. Identifying who those key champion partners will be and working with them as a select group to start is a good way to build momentum.
Results
Work to date on the project has achieved six contracted care coordination agencies, with 20 trained and certified Community Health Workers, seven evidence based pathways chosen, and payment rates and operational agreements negotiated. NEON is still currently in process of working with community members, and hopes to have an initial return on investment analysis by July of 2015. NEON has also successfully completed a robust sustainability plan, with significant input from potential payers as well as engaged partners.
Contact
Lisa Ladendorff
Northeast Oregon Network
Ph: (541) 624-5101
Email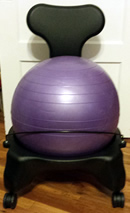 As we enter the holiday season, we recognize and appreciate how busy everyone is at this time of the year. To encourage you to stop and take care of yourself during over the next hectic weeks, our "Network Leadership Chair" for November is my new exercise ball chair! I ordered it online and it arrived on Friday. After assembling the chair base on Saturday morning, I noticed that the instructions said to inflate the exercise ball only to 80% and wait 24 hours to inflate to 100%. Being anxious to try it out, I didn't want to wait 24 hours for that 100%, but my husband insisted. Sunday morning he decided that it really wasn't inflated to 80%, so he added more air and said I had to wait another 24 hour before we took it to 100%. As I typed this article, he inflated it to the 100% and finished the assembly, but told me to wait until Tuesday morning before I tried it out!
As Network Leaders, sometimes we think we should immediately be at 100% with new projects, services, or activities. However, with this little project, I decided to follow the instructions and my husband's encouragement and wait a few hours before jumping on the new chair. And while preparing the article, I found out that Christy has the exact same chair, except with a black ball. Since she has more experience in using the chair, if you have any questions, ask her, not me!
NCHN is happy to announce a new program, "Executive Round Table," or as we are calling it "ER for Network Leaders." Dr. Mary Kay Chess will be kicking off the new program on Tuesday, November 25 @ 11:00 AM ET, click here for more details. We are excited to launch this new service and look forward to the monthly lively discussions and especially the sharing! We all can learn so much from our peers. I encourage you to look at this time as "me" time, even maybe get yourself an exercise ball chair and join the calls. Or, as I've heard some members used to do on the Coffee/Tea Chats, walk on your treadmill while participating on the calls.
On Monday, NCHN hosted a TA call on the new HRSA Rural Health Network Development Planning Grant Guidance. Thanks so much to Amber Berrian, Project Officer for the Planning Program for taking the time to hold the discussion for NCHN members. For those of you that missed the call, a recording is available (details were included in the Save the Date). Also, Amber will be offering another TA call on the guidance on December 3. Some components of the new Guidance included an increase in the funding level from $85,000 to $100,000. The purpose of the Network Development Planning Grant program is to encourage the development of integrated healthcare networks. The application deadline is January 9, 2015 with an estimated start date of June 1, 2015. The project is for one year. One question that was asked about the program, was if existing networks could apply. This is discussed on Page 6 of the FOA, "…existing networks that seek to expand services or expand their service area are not eligible to apply. Existing networks that are proposing to collaborate with at least two (2) outside organizations that they have not worked with before under a formal relationship are eligible to apply." I encourage NCHN members that are interested in exploring potential new projects, with new members, that have questions to contact Amber. I also encourage members that will be submitting applications, to do so early! Do not wait until January 9 to submit your application.
After the 2014 holiday season has ended, a great way to start 2015 would be attending the NCHN Leadership Summit, "Brave Leadership – Maximizing your Network's Potential" will be held in Clearwater Beach, Florida, January 19-20, 2015. This is the premier leadership event for health network leaders. And, I stress, we want the Network Leader to attend, not network staff, not network members, not project managers, not CFOs, but the person that has the responsibility for the day to day management and operation of the network organization. We will provide additional information, including a near final agenda in the next eNews issue. However, registration is open and hotel reservations are being accepted. I encourage you to register early and make those hotel reservations today! The NCHN lodging rate is available January 17-22, based on availability of the hotel.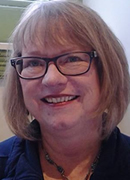 We wish you a wonderful Thanksgiving holiday, a safe Black Friday shopping experience, safe travels if traveling to visit family and friends, and encourage you to exercise and take care of yourself over the next few weeks!
Rebecca J. Davis, Ph.D.
Executive Director

The Quality Improvement Director position is one of the most challenging leadership positions in a small rural or Critical Access hospital. Besides being the "in-house" expert on all internal and external requirements for quality data reporting and state or accreditation compliance issues, often the QI Director is tasked with other duties like: infection control, risk management, employee and patient safety, and sometimes patient care hours. Even in hospitals that are affiliated with larger systems, the QI Director is often isolated and left to their own way to navigate through prioritizing and successfully meeting these challenges. Newly hired, experienced QI Directors have some career experience to draw on, but novices to the Quality Director position are at high risk for frustration and failure without resources like networking and collaboration. Additionally, novice QI Directors are at a disadvantage, since education to develop quality leadership skills is costly, takes time away from the facility, and novices are unaware that they need additional resources until they are in crisis.
Wisconsin's Quality Residency Program is structured around in-person learning modules, where the novice quality leader is highly engaged in an interactive, reflective, and enriched learning environment. The modules are held every other month and are designed with adult learning principles: basic quality theory, with content delivered by expert presenters; hands-on experience with tools for data-driven decision making; and building a network of sharing and support for professional development and hot topics. Between the modules, participants will be supported by an email distribution list, and facilitated coaching calls.
Resources Used & Implementation
RWHC, along with strategic partners; Wisconsin Hospital Association, Bellin Health, and Qualitas Consulting, have developed and launched the "Wisconsin Quality Residency Program". The concept was first addressed in a submission for federal grant to create a "pilot program". While the submission did not receive grant funding, the parties developed the training curricula, and set a "go live" date for Spring of 2014.
Modeled after the existing and extremely successful Wisconsin Nurse Residency Program, the Quality Residency Program will engage new and novice QI Directors in a two-year track of essential QI learning modules, establishing peer and mentoring relationships, and developing effective management and leadership strategies.
Lessons Learned
Increased quality and safety in patient care benefits the whole community. By decreasing the incidence of healthcare-acquired conditions like blood clots, infections, and injuries from falls that happen in hospitals, we maximize the health of the patient and minimize the unneeded utilization of post-acute care providers. When the continuum of care is utilized appropriately, costs are contained and systems can work more effectively. An effective Quality Improvement leader can work to make safe and effective patient care "everyone's job", and enlist the participation of all providers and patients to engage in a healthcare delivery system that is timely, equitable, and responsive.

But these traits are not inherent in the current healthcare system, and the skill needed to promote quality and safety is not intuitive. The Quality Residency Program will incorporate education to address both the technical skills needed to monitor quality and the networking needed to help participants share and "shamelessly steal" successful ideas that others have used in their hospitals. While new "services" may not result as a product of this sharing, new approaches and networks of collaboration would be anticipated.
Results
The first class was held in the spring of 2014, with 30 quality staff participating. The Quality Residency Program, well-planned and thoroughly documented, will be replicable in other settings – whether in rural health hospital networks, state associations, hospital systems, or even in integrated care networks. We intend that the model be used to "raise all boats" by establishing basic competency training in QI methods, leadership and management skills, and networking support.
Contact
For more information, contact
Dave Johnson
Director Member Relations & Business Development, RWHC
608-643-2343