NCHN Blog
From the Executive Director (January 2015)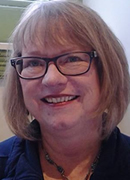 NCHN is off to a great start! The 2015 NCHN Leadership Summit is finishing up today in Clearwater Beach, FL (photos from Monday are here). It has been a wonderful event, full of networking, meeting new colleagues, sharing of ideas, challenges and strategies. Jordan Tenenbaum, VP, Allevant developed by Mayo Clinic & Select Medical, kicked off the Summit with a motivational discussion, 6 Ideas of Brave Leadership: You are a Brave Rural Health Leader.
Jordan was certainly describing NCHN members, as we know you are a group of brave leaders. NCHN is here to support and strengthen your leadership development. During the first day of the Leadership Summit, Network Leaders have been busy networking, sharing their experiences, talking about projects and network activities, and getting to know their colleagues. Dr. Mary Kay Chess kicked off the 2015 Leadership Learning Community Program on Monday afternoon with a workshop on Key Milestones. The 60 participants enjoyed getting out in the Florida sunshine for the first part of Dr. Chess' workshop and participating in some fun activities around exploring leadership. The outside activities ended with a scavenger hunt. The networking continued Monday night with a Taste of Florida Buffet on the beach and in addition to the delicious buffet, we were treated to a gorgeous sunset.
Tuesday morning, participants will continue the second part of the Key Milestones workshop and end the Summit with an update from the Federal Office of Rural Health Policy. The 36 HRSA Rural Health Network Development grantees, representing three HRSA programs have had the opportunity to interact with each other, as well as experienced NCHN members. I suspect each one of them will go home energized, with at least three new peers to connect with over the next few months, and will become braver in the leadership of their network. I look forward to hearing about the great work that will be occurring in networks across the country and am excited that NCHN serves as the connector to so many networks across the country. Welcome to 2015, we have blasted off this week for an exciting 2015! Next big NCHN event is the 2015 Rural Health Summit, which will be our Annual Educational Conference, September 1-2 in Portland, OR. Be sure to mark that date and watch for registration and hotel details in the near future.
Rebecca J. Davis, Ph.D.
Executive Director
Leave a Comment