Outstanding Health Network of the Year
The Outstanding Health Network of the Year Award recognizes any network or entire network organization that has improved access to health services in its service area and coordination of resources for network members through innovative, comprehensive approaches.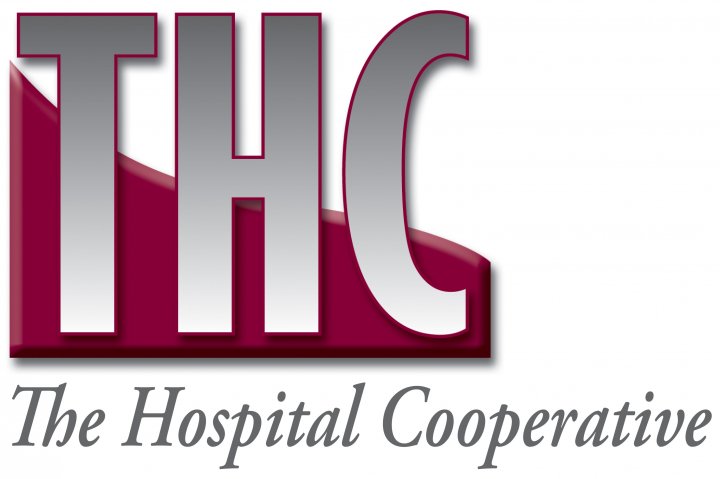 Robert Cuoio, Chief Executive Officer
The Hospital Cooperative, located in Pocatello, Idaho was founded in 2000. It is a non-profit consortium of seventeen hospitals aimed to strengthen regional healthcare in southeast Idaho and western Wyoming. Their mission is to strengthen regional health care by providing support and increasing value to members through shared resources, knowledge and information. They carry out that mission by providing quality services to their members that include; organizing community outreach events, strategic planning, grant assistance, group purchasing, survey planning and execution, telemedicine support, benefits benchmarking, and education and networking.
The Hospital Cooperative offers 15 peer networking groups, representing a wide range of clinical and non-clinical disciplines. Additional groups are considered on a regular basis. Most of these peer networking groups meet 2-4 times per year, typically for 3 hours per meeting. The meetings are an excellent opportunity for members to discuss best practice development, topical issues, exchange ideas, and implement special projects. In fact, many of the ideas for programs and services began with the peer networking groups. Last year, The Hospital Cooperative established a new scholarship endowment for students in health care fields. The endowment, given to Idaho State University, will benefit students majoring in Healthcare Administration, Master of Healthcare Administration, Nursing and Medical Laboratory Science. "The Hospital Cooperative wanted to create this scholarship endowment to be a part of the long-term solution to attract students to the health care field," said Chief Executive Officer, Bobby Cuoio.
Related to workforce, this network also operates the THC Staffing Agency. This is a healthcare facility owned agency, locally operated in Southeast Idaho and Western Wyoming, assisting both job seekers and employers. The Hospital Cooperative has also developed a Multiple Employer Retirement Plan. This model makes the 401k plan very affordable for facilities and employees and it combines the assets of all participants when negotiating fees. In addition, it moves most of the maintenance and the associated fiduciary responsibility away from the local human resource departments. Since 2010, The Hospital Cooperative has offered charge comparative reports to its members. The network collects and summarizes data of charges for popular items or procedures such as:
• Room rates for inpatient, ICU, nursing home, swing bed, newborn, and NICU
• Observation hours
• Physician office visits
• Radiology department services
• Surgery/anesthesia rates
• Lab work
Member hospitals receive a report that lists the highest, lowest, average, and median charge for each item or procedure. The information serves as advertising for hospitals as well as price transparency for patients.
The Hospital Cooperative has been an active NCHN member since 2002.

CARYL JOHNSTON, Executive director
The Northwest Hospital Alliance serves as a collaborative network to assist our members in offering high-quality, cost-effective health care in our communities. The Alliance is organized to provide support to address changes in the health care environment. The cornerstone of the network relationship is the preservation of community hospitals and economic strength.
The CEOs of the five hospitals in northern Idaho came together in 1991 to develop a structure to work together towards the betterment of regional health services. These hospital administrators recognized the common needs in their healthcare organizations, and the ability to be more effective and efficient by collaborating and working together. These hospitals included Boundary Community Hospital, Bonner General Health, Kootenai Health, Shoshone Medical Center and Benewah Community Hospital. In 2006 the group formally incorporated and received non-profit 501c3 status in 2008. In 2019 Clearwater Valley Hospital and Clinics, St. Mary's Hospital and Clinics and Syringa Hospital and Clinics joined the Hospital Alliance membership.
With the mission of providing a regional cooperative approach to the delivery of rural health care, together members of the Alliance continue looking for ways to provide the best healthcare services to the people living in the region – and keeping Idaho patients in Idaho. Together, the Alliance members can affect health care quality, value, cost and access to services.
As a non-profit organization, the Northwest Hospital Alliance is positioned to seek grant funding that benefits member hospitals and the region. The Alliance has successfully obtained over 9.5 million dollars in grant funding – and most recently received a half million-dollar grant to install state of the art smart board video conferencing equipment throughout each of its eight member hospitals. This equipment will help the Alliance to enhance collaboration with educational programs and meeting facilitation in and between facilities.
Peer networking groups are a strong part of the Alliance, providing opportunities for healthcare leaders from each member hospital to meet with their peers to share ideas and best practices, problem solve, develop programs and centralize educational opportunities. Other collaborative efforts include: education programs, workforce development, group contracting and cost savings, information systems, a common electronic medical record, shared services, care transitions, North Idaho Connections- a robust closed loop referral and public social service database, antimicrobial stewardship, regional palliative care and advance directives, opioid misuse, DNV accreditation, behavioral health and suicide prevention.
From the beginning of the COVID-19 pandemic, Alliance members came together addressing critical needs. They supported each other preparing, collaborating and overcoming extraordinary challenges. Members were learning together, and working to tirelessly battle the virus and care for patients and their families. Through the pandemic, Alliance members have risen to be even stronger together.
Northwest Hospital Alliance has been a member of NCHN since 2015. Executive Director, Caryl Johnston has been an active participant with NCHN, including serving on NCHN's board of directors and the conference planning committee.
KATHY SCHWARTING, Chief Executive Officer
Palmetto Care Connections is a telehealth network that assists health care providers in connecting rural and underserved South Carolinians to quality services through broadband, technology and telehealth programs. Its mission is to assists health care providers in connecting rural and underserved South Carolinians to quality services through broadband, technology and telehealth programs.
The network was formed in 2010 through the support of a HRSA Rural Health Network Planning Grant and was established to improve access to care in rural and underserved communities by infusing health care services through telehealth technologies. This was important because of increasing difficulties in recruiting providers to rural areas and the financial challenges facing many small hospitals. Over the years, Palmetto Care Connections has grown into a statewide telehealth network and the resulting scope of activities has continued to expand.
Telehealth refers to a broad scope of remote health care services, including clinical care and non-clinical services such as provider training, consultations between providers and continuing medical education. The leader of the South Carolina broadband consortium, Palmetto Care Connections assists health care providers in receiving broadband savings through the Federal Communication Commission's Healthcare Connect Fund program. Since 2013, they have helped providers save more than $25 million in broadband costs. The network recently received a $17M FCC commitment to fund broadband for its consortium members. These funds represent actual savings for health care providers.
Palmetto Care Connections co-chairs the South Carolina Telehealth Alliance, along with the Medical University of South Carolina, serving as an advocate for rural providers and partnering with organizations to improve health care access and delivery for all South Carolinians. In 2019, Palmetto Care Connections and South Carolina AHEC launched and promoted four telehealth modules which are available at no cost to those interested in learning about key areas of telehealth programs. The modules include: Foundations of Telehealth, Telehealth Billing and Reimbursement Bootcamp, Telepresenter Certification, and Telemental Health. These modules have received positive feedback from attendees and will continue to be promoted across the state.
Palmetto Care Connections has been a member of NCHN since its inception and Kathy Schwarting, CEO is been an active participant of the Association's activities and events
Mellie Bridewell, Chief Executive Officer
Arkansas Rural Health Partnership (ARHP) is comprised of all rural hospitals in Arkansas, Ashley, Bradley, Chicot, Columbia, Dallas, Desha, Drew and Jefferson Counties. Together it continues to expand, nurture and provide programs throughout the Partnership's individual communities and the south Arkansas Delta region.Over the past decade, ARHP has grown from five to twelve-member hospitals, obtained nearly $10 M in grant funding, and successfully implemented and sustained 52 grant-funded programs across the 9-county rural service area. ARHP has become a reference point and model for rural health innovation and collaboration across the state and nation. ARHP's outreach programs and services address the needs of our local communities. They are a direct result of listening to the communities and member organizations. Community health needs assessments conducted for each community hospital function as a foundation for all ARHP programs and services. The following ARHP grant funded services and number of lives ARHP has impacted is just a glimpse of the far-reaching benefits provided during 2017 and 2018:
access to free breast exams, mammograms, ultrasounds, and biopsies to 750 uninsured and under insured women and assistance to 2,109 women and men with breast and diagnostic services;
50 diabetic support group meetings, diabetic education to 790 people;
prescription assistance to over 2,000 people at a savings of $1.6M;
insurance assistance to over 1,200 residents;
patient education to approximately 6,000 high risk inpatients to avoid readmission;
health education and training courses to over 79,000 healthcare employees; and
tuition, books, and travel to 28 high school students and local firefighters to obtain an EMT certification.
ARHP applied and accepted the HRSA Federal Office of Rural Health Rural Opioid (AD-RHOP) and Mental Health Outreach grants in 2017/2018.In the days to come, ARHP will devote energies to enhance and grow the local healthcare workforce by partnering with their youth, as well as local and state educational institutions. ARHP will continue to bring needed resources to the service area, but also build its organizational infrastructure to enable members to reduce costs through economies of scale, service lines, payor contracts, and increase quality of care for all patients.
2018 Recipient: Western Healthcare Alliance (CO)
Carolyn Bruce, Chief Executive Officer
Western Healthcare Alliance (WHA) was formed in 1989 by 11 Colorado healthcare CEOs with a $300,000 grant from Robert Wood Johnson to address the shortage of nurses in the Rural service area. WHA began with two employees, an Executive Director, Steve Ward (who formed NCHN with colleagues in Montana; Jan Bastian, North Dakota; Tim Cox, Kansas; Sheryl Darnell in 1995!) and a part-time assistant. In 1992 WHA purchased a local collection agency and worked to develop shared services and group purchasing arrangements. WHA's Chief Executive Officer, Carolyn Bruce came on board in 1997. Over the years WHA expanded to 31 members, 21 of them rural hospitals, 11 CAHs and more than 45 programs for Revenue Cycle management, health and casualty property insurance, Leadership Academy for member and staff education, workforce strategies consulting, Mayo laboratory services, supply chain program (Premier), transitional care consulting through Mayo-Allevant (Dr. Lindsay is a speaker in Atlanta!), and our newest programs for accountable care and value-based contracting. WHA holds over 40 of Peer Network meetings per year for members and WHA staff conducts an average of 130 outreach member visits yearly. WHA now has close to 100 employees and manages a total budget of more than $19 million. One of WHA's newest, staffed, programs is a new member-owned Limited Liability Company, the Community Care Alliance (CCA), to house the shared care coordination and data analytics infrastructure that enables them to participate in value-based reimbursement models. The CCA also formed and manages two member-owned Accountable Care Organizations (ACOs) with 14 hospitals, more than 300 physicians and 26 local Care Coordinators, to provide advanced chronic care management to more than 25,000 Medicare Beneficiaries. In addition, WHA has a management contract with the California Critical Access Hospital Network to bring these programs and services to the 34 smallest, rural hospitals in California.

2017 Recipient:Coalition of Health Services (TX)
Carolyn Witherspoon, Executive Director
The Coalition of Health Services was organized in February 1996 and incorporated as a 501(c)(3) not for profit organization in October 1997. There are currently 14 hospital affiliates, serving twenty-six counties. These hospitals are geographically located from Dalhart in the northwest Texas Panhandle to Childress, Texas in the southeast. The purpose of the Coalition of Health Services is to enhance rural health through coordinated and collaborative efforts of the member rural health care facilities, their partners and to support ongoing rural health initiatives in individual communities. This effort includes preventive and public health endeavors, as well as, primary health care delivery through the establishment of comprehensive medical homes for every resident. Opportunities have arisen to provide basic public and preventive health services, the institution of services that were new to specific sites (such as prenatal care), and the simultaneous infrastructure development and modeling of a successful network of rural health entities. These entities now serve over 400,000 people living over a sparsely populated 26,000 square miles. The network's mission reads: "The Coalition of Health Services is a regional coalition of healthcare providers leveraging resources to provide high quality healthcare through program development, education and advocacy." The vision statement is: "Strengthening healthcare providers to build healthier communities." Network programs include:Aministration, Primary Healthcare, Texas Family Planning, Texas Home Visiting Program, Uniting Parents (case management program for families of children with chronic illnesses and/or disabilities), Respite for families of children with special health care needsm , Gateway to Health Careers (serving as the fiscal agent/provides oversight ).
2016 Recipient: northland healthcare alliance (ND)
Tim Cox, President



Northland Healthcare Alliance began in 1996 by a group of healthcare administrators that felt there was strength in numbers. The organization's roots started with a task force foundation using small groups of varied specialists who created programs and shared ideas that made more sense working together. Since its foundation, Northland had evolved into seven different corporations and gone thtough a metamorphiosis down to four. This group of acute care facilities, long-term care facilities and clinics as accomplished much. Northland has developed revenue producing operations such as Mobile Imaging, Bio-Medical Services, Sterilizer Maintenance, a PACE operation located in three communities, a Nationally Recognized Care Coordination Program and an Accounts Collection Service. In addition, the network does group purchasing for supplies, anesthesia equipment maintenance, bulk natrual gas and broadband telecommunicaiton through Health Connect. The organization has developed its own leadership training course and provides continual sharing of network ideas with any group at their request. Recently, the network purchased a 26,000 square foot building to house all of Northland's Services under one roof, including the majority of its ninety employees. Northland is expanding its work in the Accountable Care Organization environment and has expanded its work with Community Health Needs Assessment reporting.
2014 Recipient: coastal carolinas health alliance (NC)
Yvonne Hughes, Chief Executive Officer
Established in 1991, Coastal Carolinas Health Alliance (CCHA) has proven to be a sustainable and growing network of twelve hospitals throughout Southeastern North Carolina and Northeastern South Carolina. Now more than ever, regional collaboration and community partnerships play a pivotal role in accomplishing the mission of CCHA, which is to improve the quality of healthcare while reducing costs. In 2013 alone, CCHA saved its member hospitals over 6.1 million dollars. CCHA members remain on the cutting edge of healthcare training and technology. This year, CCHA's Health Information Exchange (CCHIE) was honored with both a Member Achievement Award for Community Impact and Innovation from Amerinet and an Intel Health IT Award from NCHICA. CCHIE has gone above and beyond simply putting a dollar amount on the value they are bringing to North Carolinians statewide—they have captured "Stories From the Field" exploring the use of HIE resources among practices and hospital system. These stories continue to capture the lasting impact on populations served. The leadership, outreach, and education CCHIE brings to all levels of healthcare entities in their region are innovative and lasting.
"Coastal Carolinas Health Network is a model of a sustainable, innovative, and successful network," said Rebecca Davis, Ph.D., Executive Director of NCHN. "From adapting to the changing context of healthcare delivery to saving members millions of dollars and improving patient care, CCHA illustrates the immense value that a well operated health network can have in its community."
2013 Recipient: Southwest Idaho Community Health Network (ID)
Steve Stoddard, Executive Director
The Southwest Idaho Community Health Network was established in 1998 and has twelve member hospitals. Nine of the hospitals are Critical Access Hospitals, one is a Rehab Hospital and two are regional tertiary hospitals. SWICHN's mission is to be a forum for healthcare professionals to educate, innovate, network and collaborate for improved healthcare delivery among its members.
For nearly fifteen years, SWICHN has provided valuable benefits to its members. The network has been successful in creating and maintaining eight active Peer Network Committees, saving the member hospitals millions of dollars each year through group purchase contracts and providing valuable education programs on achieving meaningful use and ICD-10 preparation. Each year, the hospital board members, executive teams and physician leaders enjoy the SWICHN Board and Leadership Conference. During this event, the attendees receive quality hospital board education, the SWICHN Value Report and opportunities to network. SWICHN's most recent project was the establishment of a tele-pharmacy service to help its rural hospitals improve their quality of care through an affordable model.
"The Southwest Idaho Community Health Network has been an active member of NCHN for several years. This morning, Stephen Stoddard, Executive Director of the network, was elected to his second three-year term as a Director of NCHN," said Rebecca J. Davis, NCHN's E.D. "Stephen serves on the NCHN Business Partner Committee and has chaired the RHNR Consulting Group Task Force since its inception. This past year, he stepped up to serve as Secretary of NCHN, when our secretary resigned. His leadership skills and management of the network are recognized by his peers with this award," stated Dr. Davis.
2012 Recipient: The Hospital Cooperative (ID)
Jon Smith, Executive Director



The Hospital Cooperative is a 501(c)3 network formed in 2000 with the assistance of a HRSA Rural Health Network Development Grant. THC has thirteen member hospitals, eleven of which are Critical Access Hospitals (CAHs) and two larger acute care hospitals. All thirteen members operate clinics and nine operate co-located nursing homes. THC's primary goal is to improve healthcare in Southeast Idaho and West Wyoming.
During its twelve years of operation, THC has been successful in developing a Telehealth network that provides both clinical and non-clinical services. Clinical services include tele-psychiatry, tele-oncology and tele-radiology. New services are being developed in burn care, cardiology, emergency care, and infectious diseases. THC has also managed Brake for Breakfast, a program for breast cancer awareness. This program is held each October and serves over 13,000 attendees. In 2008, THC received the Health Care Hero Outreach award for the state of Idaho. "The Hospital Cooperative exemplifies a strong, progressive network," said Rebecca Davis, Executive Director of NCHN. "From its use of technology for delivery of specialty care to patients who would otherwise have to drive long – sometimes prohibitively long – distances to receive care to its operation of a mobile MRI unit, THC is finding dynamic, effective ways to improve health care delivery in its service area. Jon Smith, THC's Executive Director, has been an active NCHN member for years and it has been exciting to watch his network grow and adapt as the context of health care delivery changes not just geographically, but legally."
2011 Recipient: Sunflower Health Network (KS)
Heather Fuller, Executive Director
The Sunflower Health Network is comprised of 16 member hospitals primarily serving north central Kansas, including Clay County Medical Center, Cloud County Health Center, Ellsworth County Medical Center, Herington Municipal Hospital, Jewell County Hospital, Lincoln County Hospital, Lindsborg Community Hospital, Memorial Health System – Abilene, Memorial Hospital – McPherson, Mitchell County Hospital-Health Systems, Osborne County Memorial Hospital, Ottawa County Health Center, Republic County Hospital, Salina Regional Health Center, Smith County Memorial Hospital and Anthony Medical Center.
The organization was founded in 1994 to improve the effectiveness and efficiency of health care delivery in the region. The 16 member hospitals, in conjunction with their medical staffs developed the network to foster cooperation and coordination in order to enhance the integration of health related services among member communities while respecting local autonomy. The organization works to enhance the cost effectiveness of member hospitals and providers by sharing services and/or expertise in such areas as clinical services, support services, administration and education. This has created an infrastructure that has facilitated the improvement of access to health services, improved quality of health services and increased the cost effectiveness of the delivery of health services.
2010 Recipient: Montana Health Network (MT)
Chris Hopkins, Vice President Strategy
Montana Health Network has numerous successful programs, including its education programs, temporary staffing pool and specialty staffing process, multiple employer 401(k) plan, insurance plans, and group purchasing. The network has also been instrumental in the development of telemedicine services in the region. In addition to its own programs, Montana Health Network has worked in partnership with other networks, including Northland Healthcare Alliance (ND), Western Healthcare Alliance (CO), Nevada Rural Hospital Partners, Health Future, Inc. (OR) to further programs in mobile imaging, medical collections, staff education, property insurance, and employee investigations.
Both supportive and indicative of its effectiveness, Montana Health Network has been highly successful in securing grants to expand their services. Among them are a Health Resources and Services Administration (HRSA) grant which funds upgraded pharmacy services in many locations and established telepharmacies in areas where the closes pharmacy was over seventy (70) miles away. "These serve as excellent models for other settings," said Rebecca Davis, Executive Director of NCHN. "Montana Health Network truly embodies the ideal of a network, collaborating with organizations within the state and throughout a multi-state region, furthering educational programs, and working to address technological barriers in underserved areas," added Davis. "This is what networks are designed to do... improve access to health care and make underserved regions more sustainable for providers and health care consumers alike."
2009 Recipient: Rural Wisconsin Health Cooperative (WI)
Tim Size, Executive Director
"Other NCHN members have said it best," adds Rebecca Davis, Executive Director of NCHN, "RWHC is obviously a group that understands community needs, hospital needs and healthcare needs. It is also clear that the level of collegiality is very high among hospital CEOs and RWHC staff. This only happens when CEOs are convinced, time after time and day after day, that there is value in the partnership."
Tim Size, Executive Director of RWHC is nationally recognized for his dedication and leadership in network development and rural health issues. The Rural Wisconsin Health Cooperative was one of the earliest and most successful models for technological networking among rural, healthcare providers. Their mission is to help rural health providers offer high quality, cost effective care while simultaneously serving as a strong advocate on their behalf.
Owned and operated by 35 smaller, acute care hospitals, the Cooperative's emphasis on developing an integrated network among freestanding entities distinguishes it from alternative approaches. They offer a wide range of services including clinical staffing, finance/coding consulting, quality management, benchmarking, information technology, workforce development, and peer networking/education. It is their focus on achieving balance between advocacy and shared services that has allowed RWHC to sustain their network for 30 years.
2013 Recipient: Cassalyn David, Santa Cruz Adolescent Wellness Network (AZ)
"Cassalyn immediately became involved in NCHN when she was employed as the Network Director. Within the first month, she attended the NCHN Leadership Summit and became an active member of the 2012-2013 NCHN Leadership Learning Community," said Rebecca J. Davis, NCHN's Executive Director. "Her grasp of the role a network plays in the overall delivery of quality healthcare was immediate. She immediately began developing strategies to ensure the network's long-term stability, recruited new members and diversified its funding sources. Her peers across the country recognized her leadership skills with this award."
In her nine months as the Network Director, Cassalyn is particularly proud of the unique activities that have received great responses. To support the creation of school-based health care, the network invited school district administrators on a site visit to school wellness centers in a nearby town. It speaks highly of the network's reputation that these busy administrators joined in, hit the road, brought their questions, and subsequently expressed enthusiastic support for school wellness in their districts. Health care for adolescents can be a complicated topic, financially and politically, so Cassalyn is working with the network to build support among key stakeholders and emphasize shared values and goals. This means drawing on nationwide resources, connecting with centers in neighboring communities, and building a strong case for health care in schools.