In 2009, NCHN implemented the NCHN Annual* Awards program designed to honor outstanding individuals and organizations in the field of health networks. You will find award recipients listed below, along with the Call for Nominations when it is available. It's never too soon to start thinking about who should be recognized this year.
*Due to a joint summit with 3RNet and NOSORH in 2015, NCHN Annual Awards were not given.
Annual Awards Categories
Lifetime Achievement Award (Implemented in 2018)
2022 Lifetime Achievement Award Recipient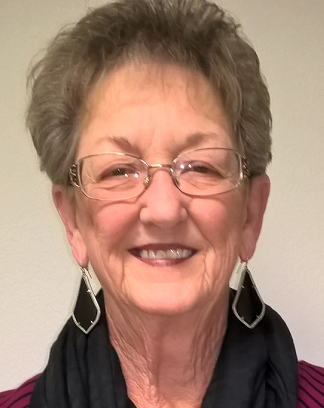 Carolyn Withershppn, Executive Director, Coalition of Health Services
Carolyn Witherspoon, from Amarillo, was honored with the 2022 NCHN Lifetime Achievement Award during the National Cooperative of Health Networks Awards Program held on April 28, 2022 in Fort Lauderdale, FL. The NCHN Lifetime Achievement Award recognizes contributions to the field of health networks over a sustained period. Recipients of this award are truly exceptional persons with a record of achievement, which exceeds even that of those that have been awarded the Outstanding Network Leader. They exemplify excellence and are representative of the best in the health network field.
Carolyn Witherspoon started her employment with the Coalition of Health Services, Inc., in 1998 as a quality assurance director. In 2000, after 6 months as the Interim Executive Director, she was awarded the Executive Director position and she has not stopped leading, guiding, and helping local communities ever since. Carolyn has been an inspiration in the rural communities of the Texas Panhandle. Currently she has 7 programs that all lead to helping communities in the top 26 counties through several state and federal grant funded programs.
Carolyn has a passion for the rural communities and helping in every way possible. She currently oversees Primary Healthcare & Texas Family Planning, Uniting Parents, Families Respite, Texas Home Visiting, Family Nurse Partnership, Rural Communities Opioid Response Program, and Gateway careers based in a great number of high schools in the Texas Panhandle. Carolyn has been a leader that is compassionate in her vision, as well as being dedicated to supporting and listening to her staff and fighting for the community resources that are tremendously needed in these rural areas.
As one project director stated, "After all these years, Carolyn still brings high energy to her work, and is not afraid to take a risk and stand up for what she believes in for improving healthcare across the state. I value the energy she brings to our coalition, and how she is able to motivate our colleagues and partners to think outside the box when it comes to system level change. Under her direction with health and education services with adults, children and families in the most vulnerable populations, we have been able to build lasting relationships with key champions in our community because of Carolyn's support".
Carolyn is well-deserving of the Lifetime Achievement Award through the NCHN. She has previously received several awards graciously through this program. There are not many women that have achieved this level of commitment to the 430,000 people in the Texas panhandle. If it was not for Carolyn fighting for these programs, applying for the grants or talking to the many state and local representatives, the Coalition of Health Services would not be as successful as it currently is today. Her name falls synonymously with Coalition of Health Services, Inc., in the Texas Panhandle. We are grateful to have such an outstanding healthcare warrior succeeding in all these programs
Carolyn has aways been a consistently active NCHN member, participating in calls, attending events and serving on the board of directors and conference planning committee.
2021 Lifetime Achievement Award Recipient

Rebecca J. Davis, Retired NCHN Executive Director
Ms. Rebecca Davis, Ph.D. of Somerset, was recognized with the 2021 NCHN Lifetime Achievement Award during the National Cooperative of Health Networks Awards Ceremony held virtually, on April 21, 2021. Dr. Davis is the second recipient of this national recognition award.
Dr. Rebecca Davis served as the Executive Director of NCHN from 2006- 2020. During that time, Rebecca served as a mentor to many health network leaders. She worked tirelessly being an advocate for NCHN and health networks and communities. She did whatever she could to assist network leaders and believed we, and our communities, are better working collaboratively.
Of particular importance was Rebecca's ability to provide direction and support to 144 NCHN member networks in 38 states in her fourteen-year tenure. Her vision of collaboration and partnerships was an attribute not seen nor understood by many, yet she has guided the membership in this area allowing members to experience the value of relationships not only for NCHN but each of the member networks.
Rebecca possesses the invaluable combination of vision as well as common sense. She is a leader as well as a follower whose main desire is to get the job done, regardless of who receives credit. She has facilitated numerous committees and programs to ensure NCHN as well as each network's needs and desires are heard and responded to. She worked diligently to link members and resources, she understood the importance of sharing expertise and best practices, sustaining an engaged membership, advocating for member needs and interests on a national level.
As the Executive Director of NCHN, she was in a unique position to see where networks can collaboratively achieve much more than they could by acting alone. She was instrumental in bringing to NCHN the Leadership Learning Community Program, the Executive Coaching Program, Quarterly Informational Calls, Special Interest calls, Executive Roundtable calls, Board Orientation, and creating the NCHN newsletter. She also developed the Business Partnership program to assist with sustainability and bring service and products to NCHN members. Additionally, she created the NCHN Annual Awards program to honor individuals and organizations nationally. These services allowed networks across the country access to unique learning opportunities. There was always a variety of topics from communication, legal issues, telehealth to cybersecurity and much more. Networks had the opportunity to share grant and/or other program information which had been implemented in their networks which facilitated communication and information sharing. For years, members have cited "networking" as the biggest benefit of the NCHN membership and events.
Rebecca's goal for the organization and the membership was developing and maintaining a dynamic leadership while providing meaningful program opportunities and services. She was positive, encouraging and smiling. Rebecca continues her support by being an Individual Associate Member of NCHN.
2018 Lifetime Achievement Award Recipient

Janet Bastian, Montana Health Network
Montana Health Network (MHN) formed in 1987 with Ms. Bastian serving as the CEO with only one additional employee. Under Ms. Bastian's 31- year leadership, MHN has grown to 19 permanent employees and 135 temporary staff, including, RN's, LPN's, CNA's, Radiology Technologists, Medical Technicians, and Medical Coders. MHN provides services to a total of 50 healthcare facilities in Montana and Northern Wyoming, including CAH's, hospitals, clinics and mental health centers. The network also provides temporary staffing to an additional 15 facilities.
The following core programs have been developed to address facility needs and provide better quality, pricing and control.
Workers' Compensation Insurance Trust (est. 1990)
Multiple Employer Health Plan (est. 1993)
Multiple Employer 401(k) plan (est. 1999)
Captive Insurance Company for Malpractice (est. 2001)
With Ms. Bastian at the helm, MHN operates a successful staffing agency, providing healthcare staff across the state of Montana and supports facilities in efforts to attract, recruit, retain and educate healthcare providers. Collaborative in nature, MHN has also worked with colleges, using distance learning to expand nursing programs into its members' locations. During times of transition, MHN also offers healthcare facilities interim leadership positions, such as Director of Nursing and Chief Executive Officer. Relatedly, the network has been awarded several grants to assist with apprenticeship opportunities.
MHN also serves as an Area Health Education Center, providing the majority of classes to facilities on-site. This assists the facilities by reducing the amount of staff time and money spent obtaining training. Additionally, the network offers on-line training for CNA's, boards and multiple clinical programs. The organization is accredited to provide continuing education credits for nurses, ACHE, and Montana Nursing Home Administrators.
In 2010, Montana Health Network was recognized with the Outstanding Health Network of the Year Award, by the National Cooperative of Health Networks.
Ms. Bastian has served on the board of the Montana Workers' Compensation Self-Insurers' Guaranty Fund from 1991-2018, holding the position of Board President from 1995-2016. Ms. Bastian earned a B.A. in Economics from the University of Colorado and an MBA from Syracuse University with an emphasis in organization and management. She is also a graduate of the Leadership Montana Program.