National Cooperative of Health Networks Association, Inc., is a national association of health networks and strategic partners.
support and strengthen health networks.
Calendar
Conversation Connections 1 PM ET
October 3, 2023 at 1:00 PM
read more
Hospital Network Leader Roundtable 3:00 ET
October 26, 2023 at 3:00 PM
read more
Conversation Connections 1 PM ET
November 7, 2023 at 1:00 PM
read more
Welcome to NCHN
The National Cooperative of Health Networks Association (NCHN) is a national professional membership organization comprised exclusively of health networks, alliances, and/or consortiums dedicated to supporting the success of health networks.
NCHN is a not-for-profit national membership organization, which is governed by its members through an elected Board of Directors. Founded in the late 1980s, NCHN was incorporated in 1995. NCHN is a dynamic, progressive, and nationally recognized professional organization that is relevant for health networks regardless of their stage of development.
---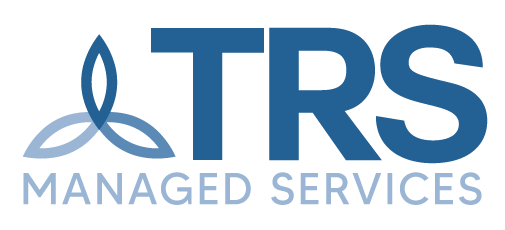 TRS Healthcare is one of the nation's 35 largest travel nursing firms and has been providing quality temporary nursing staff to hospitals across America for the last 25 years.

Seven years ago, we launched a comprehensive workforce solution--TRS Managed Services. TRS Managed Services is a Managed Service Provider with our own proprietary best-in-class Vendor Management System. With a very intentional focus on rural hospitals and hospitals that face unique recruiting challenges, TRS Managed Services has an unparalleled record of delivering on difficult-to-fill positions. In 2021, TRS Managed Services partnered with one of the industry's best International Placement firms to now offer an additional critical resource in a hospital's recruitment/staffing arsenal. TRS Managed Services is an endorsed partner of the Texas Organization of Rural and Community Hospitals, a Pipeline Partner of the National Rural Health Association, and is now an official Business Partner of National Cooperative of Health Networks.
For more information please contact:Jeremy WilsonVP of TRS Managed Services & TRS International
(479) 259-5118
jwilson@trshealthcare.com
TRS Managed Services Website
ENGAGED COMMUNITIES FOR HEALTHCARE MISSIONS
Hillary Lyons Associates happily joins NCHN in the mission of strengthening health networks. Beginning with the belief that an engaged community is a pivotal resource for breakthrough achievements in the mission of care, they offer members both training and consult to assist in building increased local advocacy and sustainable philanthropic support.
The Hillary Lyons Associates Difference
The basic premise: Community leaders who are involved with your organization know more. Those who know more, generally care more. Those who care more, give more. Those who give, make the best requests of others. We strive to build a more thoughtful, enterprising capacity for continuous philanthropy… so that local healthcare organizations can be a more powerful and sustainable force for good.

For many nonprofits, capital campaigns have been the traditional answer to funding their capital needs, but capital campaigns are a short-term episodic form of fundraising. They are beneficial if capital resource needs are also short-term and episodic. Over the course of 50+ years of work in healthcare exclusively, we've found that there are rarely any shortages of capital needs in community hospitals. Our focus, by contrast, is backed by a proven approach to increase charitable support, social capital, and marketing strength every year, every day. Our client work is distinguished by the presence of strong local volunteer leadership organized to expand community relationships and philanthropic support.

Services
For more information, please contact:
Michelle Butler, Executive Director
mbutler@hillarylyons.com
(517) 646-2096
Hillary Lyons Associates Website
---