National Cooperative of Health Networks Association, Inc., is a national association of health networks and strategic partners.
support and strengthen health networks.
Calendar
CPC Meeting
December 13, 2022 at 3:00 PM
read more
CPC Meeting
January 10, 2023 at 3:00 PM
read more
NCHN Board Meeting
January 19, 2023 at 1:00 PM
read more
Welcome to NCHN
The National Cooperative of Health Networks Association (NCHN) is a national professional membership organization comprised exclusively of health networks, alliances, and/or consortiums dedicated to supporting the success of health networks.
NCHN is a not-for-profit national membership organization, which is governed by its members through an elected Board of Directors. Founded in the late 1980s, NCHN was incorporated in 1995. NCHN is a dynamic, progressive, and nationally recognized professional organization that is relevant for health networks regardless of their stage of development.
---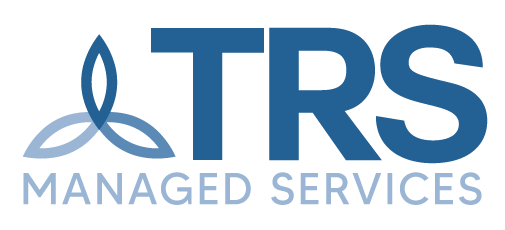 TRS Healthcare is one of the nation's 35 largest travel nursing firms and has been providing quality temporary nursing staff to hospitals across America for the last 25 years.

Seven years ago, we launched a comprehensive workforce solution--TRS Managed Services. TRS Managed Services is a Managed Service Provider with our own proprietary best-in-class Vendor Management System. With a very intentional focus on rural hospitals and hospitals that face unique recruiting challenges, TRS Managed Services has an unparalleled record of delivering on difficult-to-fill positions. In 2021, TRS Managed Services partnered with one of the industry's best International Placement firms to now offer an additional critical resource in a hospital's recruitment/staffing arsenal. TRS Managed Services is an endorsed partner of the Texas Organization of Rural and Community Hospitals, a Pipeline Partner of the National Rural Health Association, and is now an official Business Partner of National Cooperative of Health Networks.
For more information please contact:
Jeremy Wilson
VP of TRS Managed Services & TRS International
(479) 259-5118
jwilson@trshealthcare.com
TRS Managed Services Website

Spacelabs Healthcare is a global manufacturer and distributor of patient monitoring solutions, connected care informatics, diagnostic cardiology , and supplies and accessories for use in hospitals, medical clinics and physician offices.
The pace of innovation in patient monitoring solutions for critical care environments is moving faster than ever since COVID-19 has hit our communities. Today's technology allows us to capture more patient monitoring data from more data points than ever before and make that data available on remote and handheld devices. The real challenge is what to do with all that data. Hospitals are increasingly driven to leverage their IT investments. We answer this challenge by bringing disparate information together to present clear decision informatics and reporting, delivered across local and remote systems to enable better-informed care.
Remote monitoring and equipment that is quickly configurable for any situation has become critically important. Today, virtually any department in the hospital can be turned into an ICU because our patient monitors can operate like an ICU bed monitor, which allows coronavirus patients to be treated as such no matter how much the needs of the hospital keep fluctuating. Patient monitoring solutions are available for every care area of the hospital including complex telemetry and eICU environments that provide centralized monitoring of multiple facilities across wide geographical locations.
Our advanced comprehensive software components unite caregivers in near real time and assimilate data into meaningful clinical actions. We provide a robust patient safety and quality improvement platform for hospitals to identify, quantify, analyze and measure interventions against. Spacelabs patient care ecosystem integrates with any electronic medical record and multiple parallel products such as end user devices and staffing systems. We provides automated replacements for multiple manual processes which dramatically improves both staff satisfaction and patient safety.
Patient monitoring solutions are delivered for critical, sub-acute and perioperative care areas of the hospital, wired and wireless networks and ambulatory blood pressure monitors, all aimed at providing caregivers with timely patient information. Our diagnostic cardiology systems include Holter recorders and analyzers, ambulatory blood pressure monitors, resting and stress electrocardiography (ECG) devices, and ECG management software systems and related software and services.
Services:
Physiological monitors for all acuity levels including transport and vital signs monitoring

Enterprise software providing patient information where and when you need it – central monitoring, department workstations, tablets, mobile phones

Diagnostic cardiology systems

ECG management software systems

Education, planning, implementation, optimization and maintenance services