NCHN Business Partnership Program
NCHN is seeking a limited number of Partners to assist us in our mission of supporting and strengthening health networks. These select partners will provide educational services and/or products relevant to health networks and their members. NCHN looks to engage the partners in a yearlong educational and marketing program at the national level.
Buisness Partnership Prospectus Apply to be a Business Partner
---
WE APPRECIATE our B u s i n e s s P a r t n e r s !!!!!!!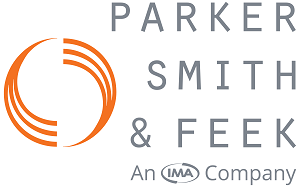 ---
Access TeleCare is proud to partner with the National Cooperative of Health Networks Association to transform the way healthcare is delivered to NHCN member hospitals. Access TeleCare can help solve the problem of limited access to quality physicians nationwide through a unique clinical telemedicine platform. Similarly, Access TeleCare can assist in improving the viability of member hospitals by improving their bottom lines.

Through Access TeleCare telemedicine programs, organizations can realize significant cost reductions while boosting revenue. With Access TeleCare, each hospital will be able to manage higher acuity patients, resulting in increasing both case mix index (CMI) and average daily census (ADC). Improving these variables drives favorable financial results. Thus, Access TeleCare feels it can deliver meaningful improvements in clinical and financial outcomes to NCHN member health systems.

Although we have broad capabilities, our main specialties include:
Tele-Cardiology

Tele-Neurology

Tele-Pulmonary / Critical Care

Tele-Hospitalist

Tele-Infectious Disease

Tele-Maternal Fetal Medicine

Tele-Code Blue

Tele-Nephrology

Tele-Psychiatry
For more information, please contact:
Bobby Powers
Vice President, Business Development
(501) 303-7477
bpowers@accesstelecare.com

---
ENGAGED COMMUNITIES FOR HEALTHCARE MISSIONS
Hillary Lyons Associates happily joins NCHN in the mission of strengthening health networks. Beginning with the belief that an engaged community is a pivotal resource for breakthrough achievements in the mission of care, they offer members both training and consult to assist in building increased local advocacy and sustainable philanthropic support.
The Hillary Lyons Associates Difference
The basic premise: Community leaders who are involved with your organization know more. Those who know more, generally care more. Those who care more, give more. Those who give, make the best requests of others. We strive to build a more thoughtful, enterprising capacity for continuous philanthropy… so that local healthcare organizations can be a more powerful and sustainable force for good.

For many nonprofits, capital campaigns have been the traditional answer to funding their capital needs, but capital campaigns are a short-term episodic form of fundraising. They are beneficial if capital resource needs are also short-term and episodic. Over the course of 50+ years of work in healthcare exclusively, we've found that there are rarely any shortages of capital needs in community hospitals. Our focus, by contrast, is backed by a proven approach to increase charitable support, social capital, and marketing strength every year, every day. Our client work is distinguished by the presence of strong local volunteer leadership organized to expand community relationships and philanthropic support.

Services
For more information, please contact:
Michelle Butler, Executive Director
mbutler@hillarylyons.com
(517) 646-2096
Hillary Lyons Associates Website
---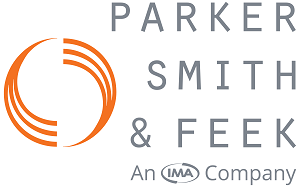 Employee Benefits and Property & Casualty Risk Management and Insurance Strategies and Solutions for Healthcare
As an NCHN partner, Parker, Smith & Feek will support NCHN's mission of supporting and strengthening health networks by providing insurance program auditing, risk management consulting, and insurance solutions relevant to health networks and their members. Parker, Smith & Feek is offering NCHN members a free self-insured employee benefits audit that includes a review of their current benefits plan structure compared to industry benchmarks and third-party administration, stop loss, and pharmacy benefits manager re-pricings.

Parker, Smith & Feek's dedicated Healthcare Practice Group has over 40 years of experience addressing risk management and insurance strategies and solutions to help members examine both the cost and quality of their existing insurance programs. They recognize that tackling such a wide range of challenges for so many types of clients takes a very deep bench of talented risk management and insurance professionals and have assembled a team of experts to serve healthcare organizations. Their Healthcare Practice Group serves a vast array of clients, including assisted living centers, clinics, community health centers, equipment manufacturers, rural hospitals, regional hospitals, hospices, long-term care organizations, mental health facilities, non-profits, and pharmaceutical/medical device companies.

Services
Employee benefits consulting (fully insured, level funding, self-funding)
Narrow network design and implementation for improved community steerage opportunities
Population health and wellness consulting
Third-party administrator selection assistance
Pharmacy benefits re-pricing and contract negotiation
Enterprise risk management
Captive feasibility consulting
Surety
Loss control/risk management
Property and casualty insurance brokering
Workers' compensation
PS&F University – free insurance education for members' risk management and finance professionals
For more information please contact:
Jim Chesemore
Senior Vice President, Rural Healthcare
(206) 390-3679
jrchesemore@psfinc.com
---

Founded in 1998, Pinnacle is a dynamic healthcare consulting company with access to expert resources to assist with the operational, planning, and transactional support needs of hospitals, physicians, and other healthcare organizations. Pinnacle is a trusted advisor to a wide range of for-profit and not-for-profit healthcare organizations nationally.
Pinnacle leverages the resources of our six consulting divisions to provide superior services such as: provider arrangements & compensation valuation; transaction support services & valuation; strategy, operations & cost reduction; coding, compliance & revenue cycle services; enterprise risk & healthcare operations management support; and, real estate consulting. The consulting divisions and affiliated companies apply years of experience and a multitude of industry resources to improve business performance.
Pinnacle's team has a long history of developing and implementing value-based care arrangements. Our expertise ranges from launching startups to improving the operations of existing arrangements. We provide practical strategies to Accountable Care Organizations (ACOs) to assist stakeholders in achieving better health outcomes for populations by improving care delivery and coordination. We help build systems and skills that promote smarter healthcare spending. Pinnacle's goal is to help clients demonstrate measurable success in quality, efficiency and coordination of patient care while reducing spending throughout the care continuum.
For more information please contact:
Anthony Long, Partner
ALong@AskPHC.com
720-370-9800
Pinnacle Healthcare Consulting Website
---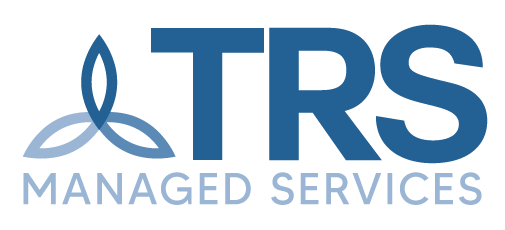 TRS Healthcare is one of the nation's 35 largest travel nursing firms and has been providing quality temporary nursing staff to hospitals across America for the last 25 years.

Seven years ago, we launched a comprehensive workforce solution--TRS Managed Services. TRS Managed Services is a Managed Service Provider with our own proprietary best-in-class Vendor Management System. With a very intentional focus on rural hospitals and hospitals that face unique recruiting challenges, TRS Managed Services has an unparalleled record of delivering on difficult-to-fill positions. In 2021, TRS Managed Services partnered with one of the industry's best International Placement firms to now offer an additional critical resource in a hospital's recruitment/staffing arsenal. TRS Managed Services is an endorsed partner of the Texas Organization of Rural and Community Hospitals, a Pipeline Partner of the National Rural Health Association, and is now an official Business Partner of National Cooperative of Health Networks.
For more information please contact:Jeremy WilsonVP of TRS Managed Services & TRS International
(479) 259-5118
jwilson@trshealthcare.com
TRS Managed Services Website
---