Business Partners
NCHN Partnership Opportunity
NCHN is seeking a limited number of Partners to assist us in our mission of supporting and strengthening health networks. These select partners will provide educational services and/or products relevant to health networks and their members. NCHN looks to engage the partners in a yearlong educational and marketing program at the national level.
Please read more about our Partnership Opportunity.
---
---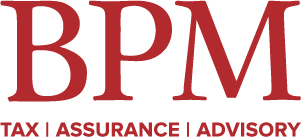 (click logo to view BPM's website)
The value of information security is often only recognized after a breach or incident has impacted a business
and its bottom line. Without specific regulatory guidance, businesses are often unsure of the risk mitigation
measures that are appropriate for their industry and threat environment. BPM understands how to balance
information security and business needs. Our Comprehensive Penetration Testing service will identify
vulnerabilities in your IT infrastructure, allowing you to make well-educated decisions on where to best
allocate your resources.
Services
Comprehensive Penetration Test

Red Team/Capture the Flag
Application Penetration Test: Web/Mobile/Client-Server
Device Penetration Test
Password Audit
Firewall Ruleset Review
Infosec Configuration Review
Wireless Penetration Test
Social Engineering Penetration Test
Physical Security Penetration Test
Vulnerability Assessment

Infosec Program Review/AuditInfosec Risk Assessment

Cybersecurity Culture Audit

Infosec Training

Social Engineering Awareness
Leadership/Governance
Why BPM?
Services Mapped to Healthcare Compliance Needs
Assessment/Testing Focus

Tests that Go Beyond the Scans
No Conflict of Interest Services

Outstanding Personnel

No fewer than four SMEs per Penetration Test
Peer Review Team Approach
Deep Experience
Continually Refining and Evolving

Comprehensive, Flexible Reporting
Clients Are Our Best Advocates
For more information please click the link to contact:
David Trepp,
M.S.
Partner, IT Assurance
Partner in Charge, Eugene
Information Security Assessment Services Group Leader