Business Partners
NCHN Partnership Opportunity
NCHN is seeking a limited number of Partners to assist us in our mission of supporting and strengthening health networks. These select partners will provide educational services and/or products relevant to health networks and their members. NCHN looks to engage the partners in a yearlong educational and marketing program at the national level.
Please read more about our Partnership Opportunity.
---
---
ENGAGED COMMUNITIES FOR HEALTHCARE MISSIONS
Hillary Lyons Associates happily joins NCHN in the mission of strengthening health networks. Beginning with the belief that an engaged community is a pivotal resource for breakthrough achievements in the mission of care, they offer members both training and consult to assist in building increased local advocacy and sustainable philanthropic support.
The Hillary Lyons Associates Difference
The basic premise: Community leaders who are involved with your organization know more. Those who know more, generally care more. Those who care more, give more. Those who give, make the best requests of others. We strive to build a more thoughtful, enterprising capacity for continuous philanthropy… so that local healthcare organizations can be a more powerful and sustainable force for good.

For many nonprofits, capital campaigns have been the traditional answer to funding their capital needs, but capital campaigns are a short-term episodic form of fundraising. They are beneficial if capital resource needs are also short-term and episodic. Over the course of 50+ years of work in healthcare exclusively, we've found that there are rarely any shortages of capital needs in community hospitals. Our focus, by contrast, is backed by a proven approach to increase charitable support, social capital, and marketing strength every year, every day. Our client work is distinguished by the presence of strong local volunteer leadership organized to expand community relationships and philanthropic support.

Services


For more information, please contact:
Michelle Butler, Executive Director
mbutler@hillarylyons.com
(517) 646-2096
---
Employee Benefits and Property & Casualty Risk Management and Insurance Strategies and Solutions for Healthcare
As an NCHN partner, Parker, Smith & Feek will support NCHN's mission of supporting and strengthening health networks by providing insurance program auditing, risk management consulting, and insurance solutions relevant to health networks and their members. Parker, Smith & Feek is offering NCHN members a free self-insured employee benefits audit that includes a review of their current benefits plan structure compared to industry benchmarks and third-party administration, stop loss, and pharmacy benefits manager re-pricings.

Parker, Smith & Feek's dedicated Healthcare Practice Group has over 40 years of experience addressing risk management and insurance strategies and solutions to help members examine both the cost and quality of their existing insurance programs. They recognize that tackling such a wide range of challenges for so many types of clients takes a very deep bench of talented risk management and insurance professionals and have assembled a team of experts to serve healthcare organizations. Their Healthcare Practice Group serves a vast array of clients, including assisted living centers, clinics, community health centers, equipment manufacturers, rural hospitals, regional hospitals, hospices, long-term care organizations, mental health facilities, non-profits, and pharmaceutical/medical device companies.

Services
Employee benefits consulting (fully insured, level funding, self-funding)
Narrow network design and implementation for improved community steerage opportunities
Population health and wellness consulting
Third-party administrator selection assistance
Pharmacy benefits re-pricing and contract negotiation
Enterprise risk management
Captive feasibility consulting
Surety
Loss control/risk management
Property and casualty insurance brokering
Workers' compensation
PS&F University – free insurance education for members' risk management and finance professionals
For more information please contact:
Jim Chesemore
Senior Vice President, Rural Healthcare
(206) 390-3679
jrchesemore@psfinc.com

---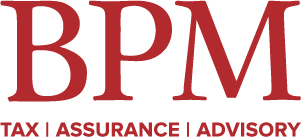 (click logo to view BPM's website)
The value of information security is often only recognized after a breach or incident has impacted a business
and its bottom line. Without specific regulatory guidance, businesses are often unsure of the risk mitigation
measures that are appropriate for their industry and threat environment. BPM understands how to balance
information security and business needs. Our Comprehensive Penetration Testing service will identify
vulnerabilities in your IT infrastructure, allowing you to make well-educated decisions on where to best
allocate your resources.
Services
Comprehensive Penetration Test

Red Team/Capture the Flag
Application Penetration Test: Web/Mobile/Client-Server
Device Penetration Test
Password Audit
Firewall Ruleset Review
Infosec Configuration Review
Wireless Penetration Test
Social Engineering Penetration Test
Physical Security Penetration Test
Vulnerability Assessment

Infosec Program Review/AuditInfosec Risk Assessment

Cybersecurity Culture Audit

Infosec Training

Social Engineering Awareness
Leadership/Governance
Why BPM?
Services Mapped to Healthcare Compliance Needs
Assessment/Testing Focus

Tests that Go Beyond the Scans
No Conflict of Interest Services

Outstanding Personnel

No fewer than four SMEs per Penetration Test
Peer Review Team Approach
Deep Experience
Continually Refining and Evolving

Comprehensive, Flexible Reporting
Clients Are Our Best Advocates
For more information please click the link to contact:
David Trepp,
M.S.
Partner, IT Assurance
Partner in Charge, Eugene
Information Security Assessment Services Group Leader