NCHN Blog
From the Executive Director (February 2015)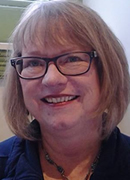 Welcome to winter. Wait, this is mid-February and we should be thinking about spring! But for most of the country as well, as here in Hardinsburg, Kentucky, we are in the middle of record snow falls, unusually low temperatures, forecast for even lower temperatures for the reminder of the week, and lots of shoveling in our future! Kind of reminds me of the network world – we think we are moving along and things are going smoothly and suddenly things change. Sometimes we have planned and are prepared for changes, but sometimes they catch us by surprise.
Last week on the ER Call for Network Leaders, Dr. Mary Kay Chess discussed Creativity & Innovation in new and growing networks,a very timely topic for the changing roles of health networks in today's health care delivery system. Do you have the creativity and innovative spirit to refocus your network if faced with major changes? Have you thought about "innovation" and what it may mean to your organization? According to Dr. Chess and Oxford Dictionary, innovation is to make changes in something established, especially by introducing new methods, ideas, or products.
You will have the opportunity to participate in an exciting time for NCHN, as 2015 is an important milestone for your Association! NCHN will be celebrating its 20th birthday this year! I am happy to have been a part of such a growing, creative, and innovative organization since July 2006! I wonder if the founding members of NCHN, thought about what the Association would look like in 20 years? If they thought about what changes the organization would face and how creative and innovative the Directors and Officers, along with the membership would be to ensure the continuation of the Association?
During the recent move from Colorado to Kentucky, I had the opportunity to review files and rediscovered a folder that contained historical documents of the Association. Also, I looked for and found a slide presentation, "Celebrating 10 Years of Success with a Lot of Hard Work and Total Commitment!," that Steve Ward, NCHN's first president had prepared and sent me in the fall of 2006. Steve wanted to capture and share the history of the Association, but more importantly, he wanted the network leaders meeting in Nashville that fall to celebrate 10 years of working together to improve healthcare delivery in rural America.
According to Steve's presentation, "Once upon a time … in the late 1980s hospital groups such as HCA, VHA, Quorum, and LHS were forming consolidated spheres of influence in the marketplace. Smaller hospitals such as community hospitals, rural health districts, private hospitals found themselves on the outside looking in." Survival instinct takes over and Jan Bastian, Montana Health Network was featured as the leader of the pack!
As Steve continues to tell the NCHN story, "A new species forms! They are islands in the middle of somewhere!" Independent hospital networks begin to form – (and as you read the listing of those 10 hospital networks that were forming or were already formed in the 1980s, I know that you will be pleasantly surprised and glad to see some names you recognize that have given and continue to give so much to your Association over the years!) :
Great Plains Health Alliance, NY, John Osse;
Health Community Alliance, NY, Patricia Kota;
*Health Future, OR, John Meenahan;
**Montana Health Network, MT, Jan Bastian;
Northern Lake Health Consortium, MN, Terry Hill;
**Northland Healthcare Alliance, ND, Tim Cox;
**Rural Wisconsin Health Cooperative, WI, Tim Size;
*Sunflower Health Network, KS, Sheryl Dority;
*Synernet, Inc., ME, Bus Davis; and
*Western Healthcare Alliance, CO, Steve Ward.
*Continual NCHN membership; **Founding NCHN leader and still serving as network leader to their organizations!
The Beginnings of NCHN (according to Steve Ward's presentation):
Those brave pioneers had never met each other and I still don't know how they found each other! (Amazing, but also shows the creativity and innovation of health network leaders!)
The fact is, we needed support as we were the new breed of hospital network directors. We had to turn inward.
We met informally the first time in Minnesota in a Hilton Suite for two days behind locked doors.
The only rules, No Board Members allowed.
After all… we were going to speak about them behind their backs.
These directors continued to meet in concurrence with the NRHA (National Rural Health Association) meetings. There was much discussions of becoming a sub-group of NRHA.
Additional Directors of Health Alliances met in Chicago in 1995. At that meeting the decision was made that we should not be confused with or thought of as a political lobbying group.
In the Summer of 1995 By-laws for the organization were developed by a group of network Executive Directors led by Steve Ward.
On December 4, 1995, thirteen (13) network leaders met for the first official meeting of the National Cooperative of Health Networks (NCHN).
On December 5, 1995 the following network leaders signed the Certificate of Incorporation of the National Cooperative of Health Networks Association:

Janet Bastian, MT
Timothy C. Cox, ND
Sheryl Dority, KS
Lynn Edmonds, NY
Cecil Gray, MO
Jeff Houck, OH
Patricia Kota, NY
John Osse, SD
The first officers were also elected and were as follows:

President – Stephen Ward, Western Healthcare Alliance, CO
Vice-President – Scott Parisella, Coastal Carolinas Health Alliance, NC
Secretary/Treasurer – Janet Bastian, Montana Health Network, MT
Officer-at-Large – Paul (Buzz) Davis, Synernet, Inc., ME
Twenty years later it is so very humbling, as well as exciting to see that all five organizations that provided the first leaders of NCHN are still organizational members of the Association! These founding members have continued to be creative, visionary leaders of the Association!
So now we ask you, as members, to give to NCHN! We are beginning to plan for a huge birthday celebration at our 2015 Annual Educational Conference, which will be held September 1-2 in Portland, OR. We are looking for members to volunteer to serve on both the Conference Planning Committee and a special 20 Years Celebration Committee. If you are interested in helping plan, coordinate, and provide on-site assistance at the 2015 Conference, please let me know.
History of NCHN will continue in March's column. Until then, if you have any early documents, pictures, and/or members of early NCHN events, please share them with us. Christy will be collecting member stories of their involvement with NCHN over the past 20 years. We encourage you to
share yours today
!
Rebecca J. Davis, Ph.D.
Executive Director
Leave a Comment