NCHN Blog
ASPIN Health Navigator Program
The ASPIN Network is a 20 year old, not for profit, behavioral health network, comprised of seven independently managed rural safety net mental health and addiction providers that provide clinical care through a matrix of 47 offices. ASPIN serves 62,000 consumers annually, 19,000 uninsured. All network members sign a memorandum of understanding and utilize a part time navigator for assistance with healthcare insurance enrollment at their facility.
Resources Used
ASPIN was successful in obtaining funding from CMS in both year one and two to establish the ASPIN Health Navigator Program which employs 20 navigators. Data is collected per the cooperative agreement guidelines which include: navigators completing Federal and State certification, consumer enrollments by Marketplace or Medicaid plans, consumer appointments (first time, follow-up and telephone), Small Business Health Option Program (SHOP) appointments, outreach and enrollment events, and marketing activities and consumers reached.
Implementation
An ASPIN Health Navigator Program is comprised of a project director, three regional supervisors, a human resource coordinator and 15 community based part-time navigators. All the positions maintain Federal and State navigator certifications. Navigators are equipped with Mobile units that include an encrypted laptop, scanner, mobile Mi-fi, marketing banner and office supplies which allow them to respond to locally and attend enrollment events. Policies were developed to address: confidentiality and data security, HIPAA compliance, safety, conflict of interest, education loans, administrative duties, outreach activities, group enrollment events, consent forms, certification and certification renewal. Navigators are required to submit weekly work plans, outreach logs, and consent forms. Each supervisor maintains an ongoing relationship with approximately five navigators in their geographic region to pool resources at large enrollment events. Navigators are required to attend biweekly information update conference calls and two in-house trainings annually.
Lessons Learned
Barriers:
Lack of receptivity and understanding of the ACA
Indiana Medicaid Expansion did not take place until the middle of 2nd year which left 350,000 consumers in the healthcare coverage gap the 1st year
Complex enrollments and consumers unfamiliar with health insurance
Indiana required additional navigation certification on top of the required Federal navigator certification
Lessons Learned:
Power of Peers: Hire a diverse workforce to interface accordingly with consumers.
Collaborations are Golden: Utilize organization's existing events to market your services.
Identify Champions: Partner with key individuals in communities that can connect and support your program.
Easy Access: Go to your consumer in their community setting.
Share your Successes: Word of mouth referrals are the best form of marketing.
Results
ASPIN Health Navigator Program Results (9/13 through 3/15):
Access to healthcare insurance was improved in 90 of the 92 Indiana counties
2,620 consumers enrolled in qualified health plans
4,375 appointments conducted to assist consumers in enrollment or to clarify insurance coverage
1,172 enrollment and outreach events conducted or attended
1,006 marketing or promotional events conducted
1,855,672 individuals received information about healthcare insurance enrollment
Unanticipated Program Outcomes:
Development of a Navigator Marketing Toolkit and Media Campaign;

ASPIN certification by Indiana Department of Insurance to provide state navigator training and continuing education courses;

Ability to cross-train navigators as Indiana certified community health workers

Successful collaborations with Indiana Minority Health Coalition, Indiana Rural Health Association, and Ivy Tech Community College
Contact
Kathy Cook
ASPIN
Ph: 317-471-1890
Email
Health Future, LLC's Purchasing Program
Our Purchasing Program uses multiple experience-based Councils to identify and implement initiatives to help drive costs down in the delivery of health care. Our Council disciplines include CIO, Lab, Pharmacy, Periop and Supply Chain. We often host joint sessions with our Councils as initiatives cross over discipline lines. Our most recent successes have resulted in annualized savings in excess of $2.5M in chemistry/immunoassay and custom procedural tray contracts. We are in the midst of centralizing our IV products (including sets, solution and devices) and estimate a reduction in costs of about 12% (vs. increases in the 20-50% range) as well as an allocated supply in a market that has been challenged to maintain capacity to meet demands.
We are in the process of developing long-term strategic plans that will include more collaboration as a group and possible development of shared services across certain supply chain functions.
Implementation and Results
Our resources have been, for the most part, internal staff with analytic and implementation assistance from our GPO partner, MedAssets. Our Purchasing Program is fully funded by our owner/member organizations. We return all savings, administrative fees and other value-added benefits directly to our participating members.
Lessons Learned
As always, getting all members committed to a unified direction is difficult. In the chemistry/immunoassay and custom procedure tray initiatives we settled on a dual award result. The ability to drive competition and use good criteria for analysis was key in achieving savings under this scenario. For IV initiative we have decided to solidify a long-term strategic partnership with a sole source due to the volatility of that market.

Plans for future projects include cardiac rhythm management devices (pacers, generators, etc), adoption of dedicated connector protocols to prevent harm, a refresh on orthopedic joint and spine implants and due diligence surrounding possible shared services development.
For more information, contact:
Leslie Flick
Executive Director
Health Future LLC (Medford, OR)
541.891.1867
l-flick@healthfuture.org
Tennessee Rural Partnership's Rural Success with HRSA Network Development Grant
TRP received the HRSA Network Development grant in 2010. The goal was to provide 48 rotations for medical residents in 14 rural Tennessee counties and facilitate activities within the communities to promote maximum exposure to rural "life" during the rotations.
Implementation & Lessons Learned
Early into the grant activities, it became apparent that exposure needed to be provided for non-physician primary care providers and future providers. The program was expanded through the Community Health Educational Experiences for Residents and Students (CHEERS) partnership with the Tennessee Primary Care Association (providing rotation experiences for advance practice nursing, medical and physician assistant students). Additional expansion was accomplished through a partnership with another Workforce Network Grantee (St. Thomas Healthcare) to develop the TRP Star Program for high school students. TRP is now continuing this program along with the HOSA annual symposium.
The project also relied upon the relationships that already were established among TRP: the four allopathic medical schools in Tennessee (East Tennessee State University, Meharry Medical College, the University of Tennessee and Vanderbilt University), RHAT, THA, TPCA and Tennessee Department of Health to serve as the core network partners.
Results
The network development activities produced 104 completed rotations. The activities also resulted in additional partnerships, the inclusion of non-physician primary care health providers, and "pipeline" activities involving high school students.
Achievements
TRP now operates as an effective healthcare workforce network. Through partner relationships, TRP connects clinicians to rural rotations opportunities and ultimately to permanent clinical practice in rural and underserved communities.
A total of 104 rural rotations have been completed. Sixty-six rural rotations were completed by medical residents and physician assistant students in 37 Tennessee counties. It is projected that an additional 17 CHEERS rotations will be completed by the end of 2014.

TRP hosted the first Annual TRP HOSA Symposium at the Vanderbilt University Center for Experiential Learning and Assessment (CELA). 55 high school students attended the symposium. The 2014 Symposium is scheduled for November 24, 2014, with 52 attendees registered.

In September 2013, seven primary care residents and family members attended the TRP Tennessee Rural Perspectives weekend (TRP/TRP). This program, developed with the Tennessee Department of Health, TPCA and Veterans Health Administration, took place in Stewart County. The 2014 TRP/TRP weekend was held on September 25-27, 2014 in Linden, Tennessee. Five participants visited clinical facilities in Decatur, Hickman and Perry Counties and interacted with other local rural physicians through panel discussions and presentations.

TRP staff completed 39 visits to primary care residency programs, advanced practitioner nursing and physician assistant schools. In addition, electronic information was provided to the audience of trainees (the 2013 PIMS report documented 1,064 trainees). Additionally, since January 1, 2014, the TRP staff has participated in 31 conferences or exhibits with physician and non-physician clinicians.
Contact
Cindy Siler
Deputy Director, Tennessee Rural Partnership
Ph: 615-401-7461
Email
Formation of Indiana Veterans Behavioral Health Network
Through grant funding from the Health Resources and Services Administration, the Indiana Veterans Behavioral Health Network (IVBHN) was formed in 2010. It established a partnership with Affiliated Service Providers of Indiana, Inc. (ASPIN) and the Roudebush VA Medical Center in Indianapolis which facilitated the establishment of five rural telehealth connections with Roudebush; thus enabling rural veterans to receive behavioral health counseling services from their VA clinicians at locations within rural community mental health centers. Additional partners included the Indiana National Guard, the Indiana Rural Health Association, the Purdue Military Family Research Institute, the Indiana Department of Veterans Affairs, the Indiana Division of Mental Health and Addiction, the Veterans Integrated Service Network 11 (VISN11), and the Indiana Department of Labor. In addition, six ASPIN members served as host sites.
Resources Used
Equipment was initially purchased and installed at five different rural Indiana communities: Bloomfield (Hamilton Center), Crawfordsville (Wabash Valley), Logansport (Four County Counseling Center), Rushville (Centerstone) and Warsaw (Bowen Center). New policies and procedures were developed to ensure streamlined and safe access for the veterans served. As a result of the success of the IVBHN tele-behavioral health network, Roudebush was awarded an additional $900,000 pilot project to install tele-health units in three new locations: Columbus (Centerstone), Bedford (Centerstone), and Kokomo (Community Howard), and to support more therapists for the program. This pilot project stemmed from an Executive Order issued August 31, 2012, in which President Barak Obama directed the VA, the Department of Health and Human Services, and the Department of Defense work together to find ways to collaborate with community-based providers to assist veterans with easier access to behavioral health services.
Implementation
Developing a shared understanding of and commitment to program goals between the two principal organizations, ASPIN and Roudebush VA Medical Center proceeded the actual grant funding. Having relationships with decision-makers was essential.
Lessons Learned
The cultures of the VA and civilian organizations differ; therefore, communication between trusted representatives is very important. Finding the right people to prod systems was very helpful. Turnover and retraining are expected issues.
Results
As of the end of the grant period (April 30, 2014), the IVBHN tele-behavioral health network had 328 completed visits. Veterans using the tele-behavioral health sites saved 35,218 driving miles by attending appointments in their home communities compared to traveling by car to the Roudebush VA in Indianapolis. This represents over 704 hours of drive time. At Indiana's current median wage of $15.26, the savings in drive time accounts for $10,749. Additionally at the federal mileage reimbursement rate ($0.555 for 2012, $0.565 for 2013 and $0.56 for 2014), the cost savings for miles driven is $19,834. With 328 completed, visits the IVBHN network has realized a cost saving for veterans and their families in drive time and mileage of $30,583.

In addition to the cost savings to veterans for drive time and mileage, IVBHN partners have been able to bill facility fees to the VA for the use of the tele-behavioral health services. During the second grant year, the total facility fees were $13,618. For the third grant year, the facility fees billed were $21,651. The total facility fees billed for the grant were $35,271. The ability to bill facility fees helps to sustain the IVBHN. The network continues to serve veterans Monday through Friday at eight locations. More information is available at www.ivbhn.org.
---
ASPIN is a 501 (c) 3 not for profit network that operates five major services lines: third party contract administration, professional training, grants management, consumer education and workforce development, and technical assistance. The mission of ASPIN is to provide innovative educational programs, resource management, program development and network management in collaboration with all healthcare entities to address health disparities and whole health management.
Contact
Kathy Cook
Ph: 317-471-1890
Email
NW Illinois Rural Health Network: Pediatric Developmental Center
The mission of the Pediatric Developmental Center (PDC) is the creation of a quality, coordinated, integrated, affordable and accessible system of care for children and youth who display developmental, emotional, social and/or behavioral concerns and their families who access services in Lee, Ogle, Carroll, and Whiteside Counties or surrounding areas who are in need of child/youth diagnostic services.
Our network is sustained in a medically underserved region of NW Illinois. Network partners have a long history of successful collaboration, becoming more integrated as innovative partnering occurs. In the past five years, Kreider Services has become a regional center for The Autism Program of Illinois (TAP). Kreider also houses an Early Intervention program and has served developmental disabled individuals for over 60 years. In 2009, Kreider and other community agency partners completed a year- long planning initiative on Autism Spectrum Disorders (ASD). The steering committee that spearheaded this initiative, united to apply for a HRSA Planning Grant to put their strategies into action. During the planning process, partners soon realized the scope of the project needed to expand beyond children and youth with ASD to embrace all children with complex needs. The group moved forward with the application for a Rural Health Development Grant. Being awarded the three-year grant network partners began providing expanded services effective July 1, 2014. Partners collaborated recently in building an application for a HRSA Outreach grant to expand the services of the PDC and to build a bridge between PDC and the Community That Cares (CTC) Project, grant funded to improve the system of care in the same four county area. The PDC concept provides the comprehensive, holistic treatment option for children and their families that was not previously available.
All partners that initially came on board in and before 2009 have remained committed to the project/s. Three main partners - Developmental/Behavioral/Medical providers are building the framework that will sustain the PDC. All partners will be active in the utilization of the PDC and will participate in multidisciplinary discussion/evaluation as indicated.
Resources Used
Network partners conducted community forums in the initial stages of the planning process. Surveys have been sent to professionals and families to assist in identifying local needs. Network partners have conducted internal evaluations and surveys as they related to the services they provided and the effectiveness of those interventions. Discussions between network partners continued through the CTC and the RHN Planning Grant with MOU's and By-Laws established. Boards were formed with steering committees addressing specific issues. Network partners have remained 100% committed to the CTC and PDC project bringing expertise from their profession, providing in-kind donation to the project - time, meeting rooms, office supplies, statistics, forms, etc. Partners utilized a consultant to participate in Plan Do Study Act and SWOT analysis in order to generate a strategic plan.
Implementation
Service providers located in rural communities, by nature, find overlap when working with children/families through the system. Agencies tend to make referrals to local providers to meet the needs of community families. The service providers in this region began dialogue on how to fill gaps in service, provide follow through on referrals, provide a system of care that would embrace and support families. Discussion began as to how to pull resources together, pooling expertise to build a comprehensive support system. This led to the community forums and development of the CTC project mentioned. Having the history of dialogue and cooperative work laid, network partners see the benefit to families to their ability to provide effective treatment services in their community.
Lessons Learned
Network partners have learned the value of "the network", the strength and effectiveness of working together. It took time for partners to see beyond agency goals and focus on child/family goals and this is an ongoing part of discussion. It is difficult to meet funding, reporting and licensing requirements for multiple agencies while working together. Each agency must glean an understanding of the inner workings/governance of partner agencies and work to accommodate those. Secondly, sustainability remains a concern. Each agency has potential to bill for some services within specific guidelines. More work is required in our network to decipher how best to accomplish this without duplication of services and in an efficient, streamlined manner so as not to burden families nor agencies with additional cost. As the network grows in alignment with the strategic plan, we will need to determine how to bring new partners into the mix in an effective, efficient and rewarding manner. ROI is an area we need to explore and promote using data driven support. The process of locating a physical site adequate to maintain the PDC has taken more time than initially thought. Meeting the needs of multiple partners in one physical site has proven a learning experience in itself.
Results
Network partners are near resolving the issue of where to house the PDC, at least on a temporary basis. Once square footage was determined, how many offices/storage space/restrooms/etc. minimally required, partners were able to move forward more quickly. Partners also developed a Release/Exchange of Information for multiple agencies to expedite and streamline procurement of documents. Flow Charts are being developed to provide overview of governance and treatment path within the PDC. By-Laws and MOU's have been established with plan for review on an annual basis Network partners are all proficient in grant writing and continue to investigate further opportunities for funding inclusive of grants/gifting/fund-raising events.
While much time has been spent of designating a physical site for the PDC and developing processes for treatment, inclusive of the release/exchange of information, progress toward objectives integrated in the strategic plan are being implemented. Trainings for parents have begun. Clinical and medical assessments have been conducted at one site in a collaborative effort. Referrals between partner organizations have been initiated. An outside evaluator has been contracted to collect and analyze data; forms have been condensed to accommodate network partners to avoid redundancy, yet provide needed information to the evaluator. The network director has begun the search for staff to be responsible for clinical oversight of the project. The network continues the synergy required to accomplish our goals in a collaborative effort.
Contact
Laura Watters
Network Director, NW Illinois Rural Health Network
Ph: 815-288-6691
Email
The Pathways Community Hub Program is a community wide, community based care coordination infrastructure that ensures the highest risk individuals in a community are connected to meaningful health and social services that contribute to positive health outcomes. The Northeast Oregon Network (NEON) serves as the neutral entity that is neither a payer nor a service provider. In the role of the Hub, NEON is dedicated to providing the partner coordination services that help reduce duplication of services, aids in identifying those most at risk, provides training, a community based data system, evaluation of outcomes, and, as the Hub model grows, contracting with payers. Project partners employ the trained community health workers who identify the at risk community members, provide assessment and determine which evidence based pathways to assign. Community Health Workers work with the identified community members to complete the assigned pathways, all with the intent of linking people in need with resources. Once a Pathway is complete, it generates a payment for outcome via a community based data tracking system.
Resources Used
The NEON Pathways Community Hub was planned and designed with resources form the Centers for Disease Control and Prevention through their Small Community Transformation Grant Program, and is being implemented with resources from the Meyer Memorial Trust and the HRSA Office of Rural Health Policy Network Development Grant. NEON staff and partners have worked with the Pathways Hub Model developer, Dr. Sarah Redding, from the Community Health Access Project in Redding, Ohio.
Implementation
Through the efforts of the Small Community Transformation Grant, NEON was able to contract with Dr. Redding for intense project education and design, and had her on site for visits with community partners to help promote the model and generate interest. A Hub leadership team was formed with eight community partners from a three county area, who set to work defining the details of the Hub; which at risk population to focus on, which evidence based pathways to use, and development of the Hub manual that governs all Hub functions and operations. While the Leadership Team worked on defining and agreeing to the significant operational details, NEON staff worked on creating a community based data system to track Hub participant outcomes and provide the invoicing system for this pay for outcome model. NEON staff also worked with all health and social service providers in the area to present contracting options and negotiated rates for the payment for outcome portion of the project. Currently NEON is utilizing resources form the Meyer Memorial Trust and the HRSA Rural Health Network Development Program to provide initial outcome payments, calculate Return on Investment Analyses for specific payers, and negotiate ongoing contract payment rates with public and private payers.
Lessons Learned
NEON is only one of a few sites in the nation utilizing this evidence based practice, which initially developed with an early childhood population, with an adult chronic disease population. One of our lessons learned is that when significantly adapting a model, it is best to utilize a consultant, ideally the model developer, to work side by side to ensure adaptations are in line with fidelity to the model. A second lesson learned is that it will take significant time and effort to meet 1:1 and jointly with project partners in order to gain full support and engagement. NEON held over 450 meetings with 149 partners over an 18 month period in order to gain support for the project. Identifying who those key champion partners will be and working with them as a select group to start is a good way to build momentum.
Results
Work to date on the project has achieved six contracted care coordination agencies, with 20 trained and certified Community Health Workers, seven evidence based pathways chosen, and payment rates and operational agreements negotiated. NEON is still currently in process of working with community members, and hopes to have an initial return on investment analysis by July of 2015. NEON has also successfully completed a robust sustainability plan, with significant input from potential payers as well as engaged partners.
Contact
Lisa Ladendorff
Northeast Oregon Network
Ph: (541) 624-5101
Email

The Quality Improvement Director position is one of the most challenging leadership positions in a small rural or Critical Access hospital. Besides being the "in-house" expert on all internal and external requirements for quality data reporting and state or accreditation compliance issues, often the QI Director is tasked with other duties like: infection control, risk management, employee and patient safety, and sometimes patient care hours. Even in hospitals that are affiliated with larger systems, the QI Director is often isolated and left to their own way to navigate through prioritizing and successfully meeting these challenges. Newly hired, experienced QI Directors have some career experience to draw on, but novices to the Quality Director position are at high risk for frustration and failure without resources like networking and collaboration. Additionally, novice QI Directors are at a disadvantage, since education to develop quality leadership skills is costly, takes time away from the facility, and novices are unaware that they need additional resources until they are in crisis.
Wisconsin's Quality Residency Program is structured around in-person learning modules, where the novice quality leader is highly engaged in an interactive, reflective, and enriched learning environment. The modules are held every other month and are designed with adult learning principles: basic quality theory, with content delivered by expert presenters; hands-on experience with tools for data-driven decision making; and building a network of sharing and support for professional development and hot topics. Between the modules, participants will be supported by an email distribution list, and facilitated coaching calls.
Resources Used & Implementation
RWHC, along with strategic partners; Wisconsin Hospital Association, Bellin Health, and Qualitas Consulting, have developed and launched the "Wisconsin Quality Residency Program". The concept was first addressed in a submission for federal grant to create a "pilot program". While the submission did not receive grant funding, the parties developed the training curricula, and set a "go live" date for Spring of 2014.
Modeled after the existing and extremely successful Wisconsin Nurse Residency Program, the Quality Residency Program will engage new and novice QI Directors in a two-year track of essential QI learning modules, establishing peer and mentoring relationships, and developing effective management and leadership strategies.
Lessons Learned
Increased quality and safety in patient care benefits the whole community. By decreasing the incidence of healthcare-acquired conditions like blood clots, infections, and injuries from falls that happen in hospitals, we maximize the health of the patient and minimize the unneeded utilization of post-acute care providers. When the continuum of care is utilized appropriately, costs are contained and systems can work more effectively. An effective Quality Improvement leader can work to make safe and effective patient care "everyone's job", and enlist the participation of all providers and patients to engage in a healthcare delivery system that is timely, equitable, and responsive.

But these traits are not inherent in the current healthcare system, and the skill needed to promote quality and safety is not intuitive. The Quality Residency Program will incorporate education to address both the technical skills needed to monitor quality and the networking needed to help participants share and "shamelessly steal" successful ideas that others have used in their hospitals. While new "services" may not result as a product of this sharing, new approaches and networks of collaboration would be anticipated.
Results
The first class was held in the spring of 2014, with 30 quality staff participating. The Quality Residency Program, well-planned and thoroughly documented, will be replicable in other settings – whether in rural health hospital networks, state associations, hospital systems, or even in integrated care networks. We intend that the model be used to "raise all boats" by establishing basic competency training in QI methods, leadership and management skills, and networking support.
Contact
For more information, contact
Dave Johnson
Director Member Relations & Business Development, RWHC
608-643-2343

The Louisiana Rural Ambulance Alliance (LRAA), in partnership with the Louisiana Emergency Response Network (LERN) and the Louisiana Health Care Quality Forum (the state designated Health Information Exchange), established the Electronic-Rural Health Information Technology (E-RHIT) Network. Since its inception, the E-RHIT Network has expanded to include twenty three ambulance services and the Louisiana Traffic Records Coordinating Committee. Participation by LaHIE in the E-RHIT Network also expanded the footprint of the network to over 30 hospitals and 70 healthcare delivery facilities (physician offices, FQHCs, etc).
Louisiana is a very rural state, with approximately one-quarter of its residents residing in rural areas. As is true across the United States, rural Louisianans experience health disparities involving trauma. The E-RHIT network's long-term goal is to integrate the LERN system with the HIE system and to share patient information across the continuum of care. To achieve this long-term goal, an initial and more immediate goal of the proposed project was the implementation of an Emergency Medical Service (EMS) Electronic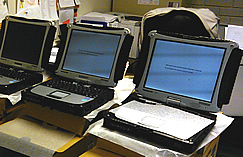 Patient Care Record that is compliant with National Emergency Medical Service Information System (NEMSIS) requirements. This goal has been accomplished. This Patient Care Record can now be shared with hospitals, specialists, and primary care providers for inclusion in their Electronic Health Records and utilized in meeting Meaningful Use standards. A secondary project goal was the population of a statewide trauma registry. This registry is now in use and continues to be the repository for real time and historical EMS trauma data. Analysis of trauma registry data can identify trends in mortality and morbidity necessitating additional training or a change in protocol.
Description
E-RHIT is a network of ambulance services across Louisiana supporting the implementation and adoption of electronic Patient Care Reporting (ePCR). ePCR is used in these rural ambulances to document care given to patients at the time the care is provided and to record the type of incident. E-RHIT currently supports ePCR for ambulance services many of which are in very rural areas with limited cell phone reception. The software is installed in each ambulance on a ruggedized laptop that can connect to the state database via cellular network. The data collected consists of demographic, scene, and clinical information such as chief complaint and medications. Each service is also able to setup their own template and collect information that is relevant to their service area and local hospitals.
Data is feeding a centralized state reporting system. E-RHIT is participating in the state Health Information Exchange (HIE) and will be able to exchange information in real-time with hospitals and clinics in the future.
Services Offered
E-RHIT supports ambulance services throughout Louisiana with:
Implementation and training of the ePCR application
Support for custom template development
Centralized data storage and first-level support
Data collection
Data analysis
Hardware
Software
Resources Used
In addition to grant funds awarded by HRSA Federal Office of Rural Health Policy, and generous in-kind donations from EMS services, funds were awarded by the National Traffic and Highway Safety Administration to expand the program to additional EMS providers.
Implementation
Goal 1: Formalize the E-RHIT Network
Objective 1: Establish Workgroups

Goal 2: Implement ImageTrend's State Bridge software in order to create NEMSIS compliant and HIPAA compliant data sets and Electronic Patient Care Records
Objective 1: Develop agreements with the 40 rural pre-hospital provider organizations in the state to train their 2,500 emergency medical technicians on use of the ImageTrend product.
Objective 2: Increase knowledge about the benefits of and the ability to input data into a statewide EMS data collection system.

Goal 3: Create interoperability between Electronic Health Records (EHRs) used by Critical Access Hospitals and rural Federally Qualified Health Centers and EMS Patient Care Records
Objective 1: Identify certified EHR vendors used within the state which are amenable to development of interoperability with ImageTrend's EMS Patient Care Record.
Objective 2: Create interoperability

Goal 4: Implement ImageTrend's Patient Registry on Trauma, Stroke, ST-Segment Elevation Myocardial Infarction (STEMI), and Burn
Objective 1: Develop a process for extracting information from EMS Patient Care Records into the Patient Registry.

Goal 5: Use Continuous Quality Improvement Strategies
Objective 1: Solicit feedback from pre-hospital providers and network members
Objective 2: Analyze Patient Registry data
Objective 3: Hold training events for areas suggested by pre-hospital providers, network members and data

Goal 6: Disseminate Results of Program
Objective 1: Disseminate results to EMS providers
Objective 2: Disseminate results to other professionals, including health care providers and HIT specialists
Objective 3: Disseminate results to general public
Lessons Learned, Concerns, and Barriers
In the field and while in transport in the ambulance, the challenge is simply one of connectivity. As detailed above, much of Louisiana and the majority of the project sites are located in rural areas. Many of these rural areas do not have access to the internet. Paramedics can input data into the system while not connected to the internet, but the data cannot be transferred to a receiving facility until access to the internet can be established. This connectivity often does not happen until the transport is well underway.

The E-RHIT Network member discussions around data collection and analysis have focused primarily on two components; the challenges with timeliness and accuracy. While efforts to train end users on process to submit data timely and accurately continue, the members of the E-RHIT Network members recognize that there is some percentage of inaccurate data being submitted. To date, the Network members have not identified a way to determine what percent might be inaccurate and how to incorporate this potential inaccuracy into the analyzed data.
Results
Successfully developing, adopting, and incorporating

a National EMS Information System (NEMSIS) compliant data dictionary

into the state EMS / Trauma system;
Creating an EMS specific electronic health record template and making this template available to all EMS providers in the state while working with EMS providers to customize and incorporate a NEMSIS compliant template into their EMS Service;
Awarding 120 rugged laptop computers to twenty three Louisiana licensed EMS Services and ensuring that this hardware was incorporated into their standard operating protocols and procedures. Specifically, these computers are used in the ambulances, on scene and in route, to capture patient data. The data is then transmitted to and incorporated into LERN, which is the statewide trauma registry, as well as to the EMS providers system to be used for patient care reports, billing, and quality improvement activities;
Successfully facilitating the submission of data by EMS providers into LERN by training EMS professionals on this process. Prior to the formalization of the E-RHIT Network, only hospitals were submitting data into this registry; no EMS providers were submitting data. The submitted data is de-identified then analyzed to determine variations across communities in mortality and morbidity and used to inform training efforts; and
Identifying gaps in the system as it relates to communicating and sharing patient data, patient outcomes, and morbidity.
As a result of the collection of data in real-time, more complete patient data is available to a broader spectrum of providers. The system has improved charge capture and inventory management for the rural ambulance services.
For the first time many of the ambulance services are collecting good data that can be used for process improvement. In addition, the collection of accident type data will be used to focus community education efforts. For example, if a large portion of ambulance calls are for ATV accidents, then community education on ATV safety can be provided.
Replication
By using a network to centralize the implementation and training of the ePCR system, E-RHIT was able to provide this valuable technology to man rural, volunteer ambulance services in Louisiana. This model could be replicated in many areas of the country.
Additional Information
While all of the accomplishments of the E-RHIT Network are significant, one certainly bears repeating. It is the accomplishment of identifying gaps in the system as they relate to communicating and sharing patient data, patient outcomes, and morbidity.

This accomplishment is the basis for the next stage of the E-RHIT Network. The next phase of the project will be to create a system to share patient information across the continuum of care. Specifically, access to LaHIE will allow EMS Practitioners, Paramedics and Basics, to access electronic patient data prior to or while conducting a transport on-scene at a: residence; motor vehicle accident (MVA); mass casualty event (MCE) hurricane / school shooting; physician office / FQHC/ RCH / nursing home; public facility (grocery store / football game / church); and in the Ambulance while in route to the most appropriate receiving facility. Additionally, creating access to the Hospital Dashboard will make electronic patient data available to the receiving health care facility.
For more information, contact:
Donna Newchurch
Executive Director
Louisiana Rural Ambulance Alliance
Ph: 985-513-3593
Email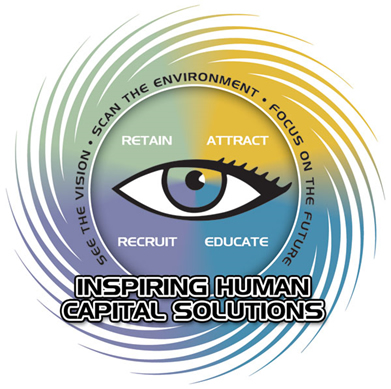 Montana Health Network (MHN) has received second round funding of its Navigator grant to place Health Insurance Navigators in rural Montana healthcare facilities. MHN has received $174,666 to train and continue to work of healthcare enrollment for uninsured Montanan's. MHN will train 32 navigators in 29 facilities covering 32 counties. 23 Navigators are returning from last year. Additiona this year include Choteau, Jefferson, Deer Lodge and Powell counties.
Montana Health Network has received Sub-contract funding from the Montana Office of Rural Health to open the North East Montana Area Health Education Center or NEMTAHEC. The amount of funding is $174,000 a year for the next six years to establish a strong healthcare education presence in eastern Montana. Montana Health Network already provided robust clinical educational offerings to hospitals in Montana and with the help of this grant will be able to expand services. NEMTAHEC's services will expand to include:
Continuation of providing on-site clinical education
Establishment of a Mid-Level Provider Conference
Provide subsidies for low cost R.E.A.C.H Camps (High School Healthcare Career Education)
Provide a liaison between hospitals, schools and colleges to promote healthcare careers
Provide support funding for students doing clinical rotations (Housing food and travel)
Serve as a connection between NEMTAHEC region facilities and the placement of medical students
The focus of this initial grant will be on current and potential students in a healthcare related discipline. The grant will support one additional FTE in a school liaison/project coordination role.
Montana Health Network will receive sub-contract funding from the TAACCCT Department of Labor Grant. This grant will operate in the same region at the NEMTAHEC and will provide healthcare career support and guidance for displaced adult workers. The focus of this grant is geared more toward adults and attracting them to healthcare careers. This grant will add an additional 1.75 FTE's to Montana Health Network in a job coaching and project coordinator role.
The purpose of this grant is to:
Coordinate healthcare careers for displaced adult workers
Coordinate healthcare careers between local/regional needs and regional colleges
Perform labor analysis in the NEMTAHEC region
Montana Health Network has had a longstanding mission to Attract, Recruit, Retain and Educate the Healthcare workforce in the communities it serves. These three grants will help tremendously in creating healthcare awareness and helping to address the current healthcare labor shortage in the region.
For more information, contact:
Chris Hopkins
chopkins@montanahealthnetwork.com
www.montanahealthnetwork.com
Michigan Rural EMS Network's MiResCu program, in partnership with UP EMS and Mike Helbock (Seattle/King County, WA), has been awarded a Rural Access to Emergency Devices grant throught HRSA's Office of Rural Health Policy. The award provides for $150,000/year for 3 years. The project start date is September 1, 2014.
RAED grant funds will be used to place 120 AEDS (40 per year) in communities in rural Michigan. All AED placements will be accompanied by CPR training that meets American Heart Association guidelines. The MiRESCU CPR training model incorporates the Seattle/King County Resuscitation Academy's signature High-Performance CPR (HP-CPR) programMiResCu will provide technical assistance to communities receiving AEDs. Assistance will be provided for community education, program implementation, and data reporting to the CARES cariac registry. Project goals include:
Placement of AEDs in 30-40 rural communities that are most appropriate and in need;
Provision of training to healthcare providers, dispatch staff, law enforcement officers, and residents in communities identified for AED placement;
Data collection and submission in all communities identified for AED placement; and
Evaluation of the use of AEDs through data submitted to the CARES registry.
MiREMS has been awarded $776,245 from the Office of Rural Health Policy since 2011. A list of all RAED awardees can be found here: http://datawarehouse.hrsa.gov/Tools/FindGrants.aspx