NCHN Blog
Chairs of Network Leadership: Part V (From the Executive Director, December 2014)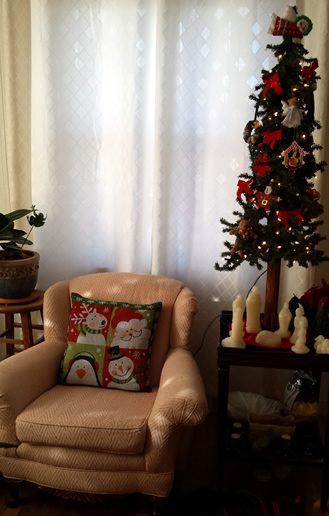 The holidays, including the upcoming New Year are exciting times! For many of you, it may be the end of the fiscal year for your network. As you prepare for annual reporting to your board and members, I bet you are also thinking about what you want to do differently in 2015. No matter your reporting period, we all make resolutions of things we want to do differently, better, or more of in the new calendar year. While thinking about your reporting and resolutions, I hope that you make a resolution to take time to sit a spell, rest a bit during this hectic time of the year, and reflect on 2014.
This is my favorite chair to just sit and think! We have had this chair since around 1988. It came out of a barn in Nancy, KY and was in horrible condition. It is such a comfortable chair! Over the years, it has been reupholstered twice. One thing that makes it special. That is that I have a little stool that was Michael's grandmother's. We had that stool reupholstered the last time with the same fabric. By taking two older, non-related items and giving them both a face-lift, they became a pair and gave us a comfortable place to sit. Great place for thinking and planning for 2015. I hope each one of you have your own "thinking chair." Please take the time to share a picture with us.
And talk about exciting, hectic times! It is the same here at NCHN's headquarters. We are preparing for a major change, with a move from Montrose, Colorado back to Hardinsburg, Kentucky. Weather permitting, I will be driving in my little red car - with Ms. Millie - back to Kentucky during the last week of 2014. NCHN headquarters will reopen after the first of the year at its former location in Hardinsburg, KY. New year resolutions for me include getting the office set up and organized, hosting an exciting and fun Leadership Summit in Clearwater Beach, Florida next month, and continuing to provide support and resources to you and your network.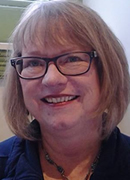 Enjoy this last issue of eNews for 2014! We look forward to hearing about your resolutions for new and continued projects, activities, and programming that you will be offering in 2015!
Happy Holidays!

Rebecca J. Davis, Ph.D.
Executive Director
Leave a Comment