NCHN Blog
Member Q&A with Carolyn Bruce, Western Healthcare Alliance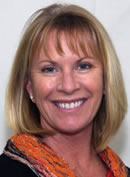 For this feature, we interviewed Carolyn Bruce, Executive Director of Western Healthcare Alliance in Grand Junction, Colorado. In 2011, Carolyn was recognized as NCHN's Outstanding Network Leader of the Year. Under her leadership, WHA has grown to become a profitable, multi-million dollar network with four separate limited liability companies and a staff of over 75 employees. WHA is comprised of 26 full members and 39 affiliate members. In addition, WHA is a founding member of NCHN!
Q: WHA is one of the founding members of NCHN. How much has WHA grown in the last 18 years and, if you had to pinpoint one factor that facilitated WHA's success, what would it be?
A: First, we are so proud to have been a part of NCHN and see how much it has grown as an organization. What began as a small forum for network directors to come together and collaboratively discuss issues has developed into a comprehensive resource for new and established networks across the country. Props to Executive Director Rebecca Davis for her strong leadership and providing direction for a very dynamic group of organizations.

We like to think about our success as a three-legged stool with each prong working together for a solid foundation that allows WHA to deliver top return on investment for the dues and time members put into the organization. The prongs are financial strength through revenue generation, metrics for value-based outcomes , and utilizing effective leadership through our board governance. You could say the top of the stool is that we never wait for 100% consensus before moving forward on a program that will benefit a significant portion of our membership – we implement.

Q: How would you summarize WHA's primary functions or focus and in what tangible ways does it affect rural health in Colorado?
A: We strengthen the financial operations of healthcare organizations so they can better serve the health needs of their individual communities. We do this by providing programs and services that generate not just cost savings, but actually cost transformation. We work with corporate partners who understand the need for facilities to make decisions at the local level while remaining committed to providing the highest level of care regionally.

Q: WHA is a relatively large network. How many members do you have? What are the challenges and benefits of your composition?
A: At present, our membership includes 26 full members in Colorado and 39 affiliate members in California and New Mexico. Members are primarily acute-care hospitals in community and rural settings, along with mental health providers, independent physician associations, health technology organizations and a health plan. Providing services for a large and diverse membership gives us the ability to work with a wide range of programs through our corporate partners as well as build our own services.

Q: WHA also manages Healthcare Management, which is a NCHN Business Partner. What is the connection between the two organizations?
A: Western Healthcare Alliance has been a self-sustained organization for over 15 years due to our unique business model: WHA members formed a Limited Liability Corporation (LLC) to house for-profit activities and called it Healthcare Management. The company was created when members identified a need in the early nineties to provide their own centralized revenue cycle services and chose to build their own where they could have management input in a company uniquely tailored to the needs of health providers. Once exclusive for members, Healthcare Management now provides services to over 200 clients across the country and features a share-back fee to help fund other newly founded and established health networks.

Q: One question that we've been asking on Coffee/Tea Chats and will be asking prior to the Conference is, "What keeps you up at night?" What are you currently working on or facing that sticks in your mind?
A: We are concerned about two major challenges facing our members and the best ways we can provide assistance. First, we are monitoring closely the potential impacts of state health insurance exchanges on reimbursement levels. Secondly, we're working closely with members on the future of managed care contracts and how changes will influence their bottom lines. We are thinking a lot about how we can bridge the environment between cost, reimbursement, and quality outcomes.
Q: What advice do you have for other networks who are working toward a sustainable business model?
A: Begin immediately thinking about potential revenue streams. Even if your network is devoted solely to clinical programs, give thought to how you can diversify and build a multifaceted portfolio of services that serve your members. NCHN provides a excellent forum for reaching out to other directors who have generated a phenomenal amount of success within their networks, so don't be afraid to ask others about their strategies. The most successful networks we've seen over the last 18 years are those that nurture their flagship program while always being innovative and providing relevant new programs.
Leave a Comment