NCHN Blog
From the Executive Director (May 2013)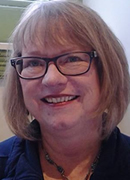 New fiscal year, new beginnings, that's the cycle NCHN just entered! In 2011 we changed our fiscal year to May – April, so this is the first month of our new fiscal year for 2013-2014. The beginning of a new year brings lots of activity – new Directors and Officers, dues assessments, reformation of committees, new work plans, and new partners. We are very excited about our new partnership with Custom Learning Systems, which is providing the HCAHPS Breakthrough Webinar series to NCHN members at a huge discount. I'm anxious to hear from you about that! The announcement went out last week and there is still time to sign up for the program.
A special thanks to the NCHN members that stepped forward to serve as officers and directors for 2013. The Association is grateful for their leadership and willingness to lead us over the next year. The Board held their annual retreat and reviewed what has been accomplished in the past three years and made plans for the upcoming year. This group of Directors decided to implement a short, one-year work plan with some specific outcome measures for our accomplishments this year. Of course, they will lead the charge to continue some of our established activities, such as the Annual Educational Conference, Leadership Summit and formation of a new Leadership Learning Community, Coffee/Tea Chats, Executive Coaching, and Quarterly Informational Calls to name just a few.
We will also look at expanding our Business Partners Program and bringing you more opportunities to interact and more frequent updates. The Board also established three primary tasks that they are committed to seeing accomplished this year. Those include: the development, field testing and implementation of an on-line "Tools and Strategies for Managing Health Networks Tool Chest" which will also include an on-line Network Leader Handbook.; launching of the RHNR Consulting Group, which will provide experienced network leaders to provide individualized services to networks; and the development and field testing of Evidence-Based Outcomes for Networks. We need baseline measures for evaluation and reporting the value, worth and importance of health networks to the overall healthcare delivery system. The Board will be finalized the plan on their June call and details will be distributed to members later this summer.
So, stop reading and jump into the new NCHN year by doing the following (if you haven't already):
Complete your 2013 dues assessment form
Sign up for 2013 Committees and Task Forces
Look over our current Business Partners and if you have suggestions for different types of services or products that you need to manage your network and/or your members need, let us know.
Complete your on-line profile – you will be receiving additional information about this. NCHN's strength is in its membership and the on-line profile tool that was incorporated into our new website is a much underutilized tool – let's take advantage of that tool and start making connections with your peers.
Enjoy the rest of spring and take time to stop and admire the beautiful flowers at this time of year. If you need anything, we are only an email or phone call away!
Leave a Comment