NCHN Blog
Congressional Definition of Telehealth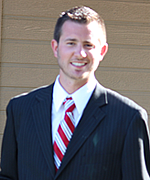 As reported in the National Law Review, "Representative Doris Matsui (D-CA), a member of the Energy and Commerce Committee, indicated that she intends to introduce legislation that would create a workable federal definition for telehealth services."1 Representative Matsui's effort to establish this definition of telehealth will become a step forward in the unfolding implementation of the Affordable Care Act (ACA).
Telehealth is commonly understood to include both the methods and medium of transmitting health information between providers and patients. However, contradictory state definitions often become a barrier to establishing telehealth services. For instance, does telehealth have to be via a phone line? Internet? Does it include SMS (text messaging)? Video chats? Integrated database portals? Phone apps? What type of security is needed to meet HIPAA regulation?
Reimbursements from both Medicare, Medicaid or insurance companies often hinge on the definitions in their regulations. Providers and patients are anxious to use technology to ensure better, lower cost, more convenient treatment, and creating a "common understanding" on the federal level will smooth out many of these difficulties.
It is estimated that more than 10 million patients in the United States have employed telehealth services in 2012, and this number is expected to increase exponentially in the next several years. In the near future "Telemedicine" will simply be considered "Medicine".
Comments and questions are greatly appreciated! Feel free to contact Jim Ward directly: (mailto:jim.ward@virtualcareworks.com)
About the Author
Jim Ward serves as Telhealth Specialist with Virtual Care Works. VCW is a secure, private broadband network enabling the practice of telemedicine, telebehavioral health and medical education as well as the exchange of protected patient data and medical images. VCW is a NCHN Business Partner.
1http://www.natlawreview.com/article/congressional-representative-signals-willingness-to-facilitate-telehealth-services
Leave a Comment