NCHN Blog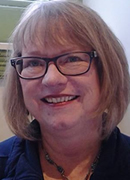 May is the month of graduations! I'm sure most of us have at least one graduation on our schedule this month! We are fortunate to have two high school graduates this year, a nephew in Illinois and a great niece in Kentucky! The 2013 Leadership Learning Community held their final community call on Friday and ended their conference call sessions on the topic of "Annoying Conversations & Conversations of Curiosity." Community members revisited values they had defined in an earlier session and discussed what they looked like in action, particularly during conversations. The 2013 Leadership Learning Community will have a final face-to-face meeting on Friday, June 20th in St. Louis, kind of like a graduation for this group of network leaders! If you are interested in joining a future Leadership Learning Community, please let me know.
In addition to the upcoming Annual Educational Conference – "Your Gateway to Innovation, Leadership, and Collaboration" we are busy completing some other NCHN projects. First of all, if you haven't registered for the conference and made your hotel reservations, please do so today – our deadline for the conference rate at the hotel of $109/night ends on May 26. This year's conference will prove to be one of the best! We are looking forward to meeting with approximately 100 health network leaders and networks supporters from across the nation! As of today we have registrants from over 50% of the states! The Conference Planning Committee is including lots of fun networking activities, so be prepared to meet and get to know your peers from across the country.
Other activities that we are finishing up this month includes the 2014 NCHN Network Leader Salary and Benefit Survey. We conduct this survey every two years and it is the only one of its kind that deals exclusively with network leaders. Thanks so much to the 80% of the membership that has completed it to date. Come on, we need the other 20% to participate. You should have received an email this week with the final deadline date and link! If you have questions about whether or not you need to complete it, please contact Christy.
And lastly, each year at the Conference, we recognize network leaders and network organizations. The 6th Annual NCHN Awards Luncheon will be held on Wednesday, June 18 in St. Louis. Recognition by one's peers is one of the greatest compliments a person can receive during their professional career. I encourage you to review the NCHN Awards Program and nominate a deserving peer today! Deadline is Thursday, May 29.
I will close with some Missouri Facts & Trivia:
Missouri is known as the "Show Me State" – there will be a lot of showing of the great work networks are doing in June!
The first successful parachute jump to be made from a moving airplane was made by Captain Berry at St. Louis, in 1912. One hundred and two years later – network leaders will be making all kinds of leaps in moving their networks forward!
Missouri ties with Tennessee as the most neighborly state in the union, bordered by 8 states. I took a look, and we have conference registrants from 7 of those adjoining state!
The state animal is the Mule. I think at some point in time, network leaders are seen as being stubborn as a mule! Don't we have to be to get things done?
State insect: the honey bee (designated July 3, 1985). We are going to have a buzzing good time! So, see you in St. Louis!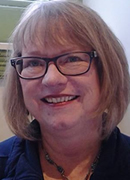 Welcome to almost Spring! I think many of us across the country thought spring was here as I heard weather reports last week from members serving on committees of 60 – 80s temperatures! Sunday, we had rain that quickly turned to snow. I saw some of the biggest, fattest snowflakes of my life! They looked like huge cotton balls floating around! So, hopefully this last blast of winter will end soon and we can stop dreaming about all the wonderful spring activities we like to do and start doing them!
Spring also brings about NCHN's new fiscal year. This is the last official eNews edition of 2013! NCHN's new year starts May 1st. This year we start off with our Annual Educational Conference in June, instead of ending the year with the conference. This will be an exciting beginning to 2014! I hope you are planning to be with us in St. Louis for the 2014 NCHN Annual Educational Conference, "Your Gateway to Innovation, Leadership, and Collaboration!" Please take a few minutes today to register and make your room reservations.
Also with the beginning of a new fiscal year, we have some annual tasks to take care of, such as 2014 Dues Assessments; the bi-annual Network Leader Salary and Benefit Survey; and election of Directors. You should have already received your notice for dues assessment and the Salary Survey. I encourage you to complete both this week and check that off your list! If you have not received, please let Christy know.
Directors are usually elected at the Annual Membership Meeting in April. But, as the Annual Membership Meeting will be in June this year, we will be holding the elections electronically. Watch your email boxes at the end of the week for your ballot and voting instructions!
Also, we will be seeking members to serve on 2014 Committees, so watch for that call. Serving on a committee is a wonderful opportunity to connect with your peers, keep up with the weather across the nation, and serve your Association!
As, NCHN's 2013 fiscal year comes to an end, we thank you for your commitment to your Association, for the sharing of your expertise, talents and time! We looking forward to continuing our work in 2014 and having each one of you become more active in your Association!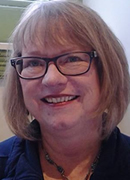 Yesterday, I read an article my monthly Prevention magazine (January 2014, always running a bit behind on personal reading!) and I thought, how much does this sound like Network Leaders? "You feel like you're running in 90 directions at once – but never the right one." How does this sound like you? I certainly related to the comment! This time of year is a busy time for NCHN. We are nearing the end of our fiscal year, so that brings on some additional tasks – like budget development for 2014; updating membership dues assessment form, reviewing our work plan and seeing where we have fallen short of goals and celebrating where we may have exceeded goals. And then of course the Annual Educational Conference, at least we have a breather on this event, as it has been moved to June, but we are still very busy with all those conference details and planning. We had planned to include the conference announcement in today's issue, but still have a few final details to confirm, so look for a special conference email announcement later this week. I can share with you the theme, "2014 NCHN Educational Conference – Your Gateway to Innovation, Leadership and Collaboration" and I can assure you the event will have a lot of exciting presentations, networking opportunities, sharing of ideas and fun! So, save the date now, June 17-20, 2014 and plan to join us in St. Louis.
So, back to the Prevention article – Dr. Pam Peeke offered following advice on the challenge we all face of trying to do too much! She recommended "Adapt & Adjust." To do this, sit still for 10-15 minutes a day. (I know, got to find those 10-15 minutes). Call it your "quiet time" – sit quickly and check in with your breathing, focus on your breathing, and calm your mind. "Don't 'think' your thoughts – let them drift away as you concentrate on deep, slow, rhythmic breathing."
According to Dr. Peeke, these "quiet time" sessions, practiced once or twice a day, will strengthen your prefrontal cortex, the executive center of your brain. This helps you make the right decisions more easily, filter out time-wasting temptations, and zero in on tasks you designate as important. Think of the impact this could have on your day! More easily made decisions for your network and zeroing in on those important tasks! Dr. Peeke went on to say that you'll begin to sink deeper into sensory experiences that you're missing now – food will taste better, you'll see things more clearly, and life will be richer. Regularly practicing the art of stilling your thoughts will strengthen your vigilance and concentration, so you can begin to prioritize your long-term goals over short-term distractions. Her article also has some other suggestions on how to stick to your health goals with life gets in the way. You can send questions to Dr. Peeke to askdrpeeke@prevention.com
Ok, I think I'll try this new strategy, so I'm going to take a "quiet time." Let me know if you tried and how you are feeling in a couple of weeks!
Oh yeah, also Happy Spring – so looking forward to its arrival on Thursday!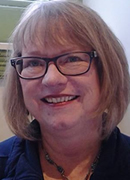 As folks across the nation dig out from reoccurring winter storms and thoughts turn to spring and warmer weather, a group of NCHN members are busy planning NCHN's 20th Annual Educational Conference. The event will be one of the best networking and educational opportunity for health network leaders across the country. The Conference Planning Committee received more presentation proposals than ever before! Registration information and lodging reservation details will be available in the next eNews! Also, watch for information about exhibit and sponsorship opportunities. Eight NCHN members have already step forward with a donation to support the keynote speaker program. It is not too late to add your support to the 2014 Conference. If you are interested, please just let me know.
This year the Conference is June 17-20 in St. Louis, Missouri. On Tuesday, June 17, a pre-conference workshop, "Network Collaboration Workshop: How to Add Value to your Network and Promote Health within Your Community" will be offer by the National Rural Health Resource Center. The Network Collaboration Workshop is a 4 hour interactive session providing specific skills development, peer discussion, and practice opportunities designed for rural health network leaders to support their work in building meaningful and impactful collaborations. Collaboration is one of the keys to success in our changing health care environment and being a capable and effective collaboration leader is becoming increasingly important. Specifically, rural health provider organizations, network members, are preparing themselves for changes in health care, such as, care transitions, telemedicine, health information exchange, patient engagement, and a primary care provider focus. Networks are called to meet their members' needs with effective collaboration. During the workshop, there will be a focus on Leading Collaboration and Building Trust in Collaborative Partnerships. Specific How-To training will be supplemented with interactive discussion and a panel of peers describing their collaboration challenges, successes, and lessons learned.
NCHN is looking for a few good network leaders interested in becoming involved in the management and governance of the Association. Information about Director positions will be distributed within the next few days. If you have thought about how you could become more involved in NCHN and expand your leadership skills from your network to the national level, please consider serving as a Director. NCHN's Board of Directors is comprised of NCHN members, serving as volunteer Directors and are elected by their peers.
And, we are attempting one last push to complete the member phone interviews. Thanks to the approximately 80% of members that have participated in an interview. We would like to achieve 100% participation in this process, so if you have not been interviewed, we will be in touch. Please take the time to give us your feedback!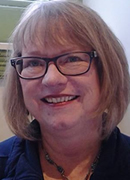 I wanted to share with you some preliminary results of the phone interviews that Christy and I have been conducting with the membership. We thank the 33 members that gave us a small portion of your busy time to participate in the phone interview. We would love to talk to the 14 members that we have been unable to connect with so far. If you have not been interviewed and have some time this week, please let me know.
So, from the 69% of the membership that we talked with we heard the following about top NCHN services; relevant news and information; and suggestions for new programs. The Membership Committee will be reviewing the results of the phone interviews and making recommendations to the Board. If you would like to be involved in this process by serving on the Membership Committee, please let me know.
Here's what we heard from you:
Top Service
Annual Educational Conference
News and Information that is most relevant
What other networks are doing
Top Suggestions for New Programs/Services
(RE: "What kind of services can we offer that would make the membership more valuable to you and to your network members?")
Peer to peer learning: Facilitate communication/networking among networks of similar structure, composition, and/or development
In order to reserve your space in one of the top three services of NCHN, make plans now to attend the 2014 NCHN Educational Conference, June 17-20, 2014 in St. Louis, MO. The Conference Planning Committee reviewed 18 presentation proposals last week and were so excited about not only the quantity, but the quality of proposals received. The hotel contract is in the final stages and lodging reservation information and registration details will be available by the middle of February. Please register early and make your room reservations, so that you can ensure your place at the 20th Annual Conference! We certainly have a lot to celebrate this year and want you to be a part of the celebration!
And, we really need your help in the area of news and information that you want to receive from NCHN – "what other networks are doing." We would love to have a network feature each issue, but you need to provide us with the information to develop such a column. If you are interested in sharing information about a specific project or activity your network is addressing, please contact Christy. She will be happy to work with you to develop a feature article. Another way each one of you can contribute to this body of knowledge about networks is to complete and/or update your network profile on the NCHN website. If you need assistance, please contact Christy.
Here are two upcoming events that provide the second top service members appreciate – networking opportunities:
Special Call on National Rural ACO model – Friday, January 24 @ 12:00 PM ET
January Coffee/Tea Chat - Friday, January 31 @ 11:00 AM ET
As, we move forward in 2014, remember to take care of yourself! We all have a lot of important work to do this year!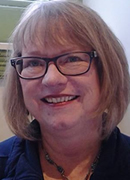 Can you even believe that it is almost the end of 2013? I can remember my Mom saying quite often when I was a young girl, "The older you get, the faster time seems to go." Now, I think I totally understand what she was talking about, although back then it sounded kind of silly to me, especially when waiting for Christmas to come each year. So, as we moved into the holiday season our hope, Christy and I, along with the Board of Directors, hope that this holiday season you are surrounded by friends, family and fun times.
And, as we look toward 2014, my challenge to you is to take the time to take care of yourself. We all have very important work to do in the upcoming year. As the Affordable Care Act continues to be implemented, networks could and should be planning to play a major role. This week on the Quarterly Informational Call we learned more about an advance payment model and how networks could become involved in a rural ACO. In 2014, NCHN will be holding additional discussions on topics relevant to health networks.
As we end 2013, this is the last eNews issue of the year, we thank you for your support. Our last big activity of 2013 is completing member interviews. If you have not been interviewed yet, please contact Rebecca or Christy to schedule your interview before the end of the year! We look forward to continuing to serve you in 2014. Some activities on tap for 2014 includes the Annual Educational Conference, June 18-20, in St. Louis, Missouri (Call for Presentations went out last week); Quarterly Informational Calls, continuation of the 2013 Leadership Learning Community, monthly Coffee/Tea Chats; list serve access for questions to your peers; and we will be conducting the Network Leader Salary and Benefit Survey. I encourage you to take advantage of your membership benefits!
Merry Christmas and Happy New Year!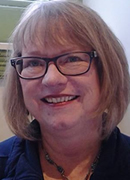 I heard a story this past week about an art teacher and a little boy. The art assignment was to draw a story on a piece of paper and turn it in to the teacher. So, one little boy turned in a blank sheet of paper. The teacher looked at one side, blank, turned it over and looked at the other side, blank. He asked the little boy, so tell me about this drawing, what is it? The little boy responded that it is a cow eating grass. The teacher's response, "Oh really, will where is the grass?" The little boy replied, "The cow ate it all up." "So, I see," said the teacher, "then where is the cow?" The little boy replied, "she went to look for more grass."
As Network Leaders, we are always looking for more grass! How do we sustain the network? Are there potential new products or services that the network should be offering? Are there additional organizations in the service area that should be members of the network? NCHN, your professional membership organization is also always looking for new grass. We are currently in the mist of conducting phone interviews with all NCHN members. This is the first such activity that NCHN has undertaken, at least in the past seven years and maybe the first time ever. Everyone is busy. We know grant deadlines are looming, but it is so important that we have 100% participate in this project. As the NCHN Board of Directors, elected by you the membership, look toward the future, they need your input.
As Christy and I are constantly out looking for grass, we need your feedback. What is working, what can we improve on, and what new opportunities should we be exploring to support your work as a network leader. If you have not already responded to the email requesting a time and date for the phone call, please do so today, or just send us an email and say we are ready! Please give us 30 minutes of your time before the end of 2013.
I received some happy/sad news for networks over the weekend. Leticia Manning, Program Coordinator for the HRSA Rural Health Network Development Program is leaving ORHP the first week December. She is not leaving HRSA, but moving to Maternal and Child Health Bureau in the Division for Children with Special Health Care Needs. Prior to coming to HRSA, she had worked on issues related to children with special health care needs and is excited to be returning to field. She stated that she will truly miss the NCHN family, but knows that the relationships she has formed over the past four years will remain despite where her job posting will be. Leticia has been an advocate for not only rural health, but specifically for health networks. We will miss her, but wish her all the best in her new career adventure.
The NCHN staff and Directors wish you and your family a safe and wonderful Thanksgiving holiday.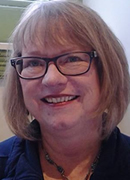 This morning I was reading the Family & Friends article by Marlo Thomas in the August-September 2013 issue of "AARP The Magazine" and thought how appropriate for network leaders:
The School of Life: When your education ends, the learning really begins
.
Ms. Thomas talks about how she loved school and considered herself a pretty good student. I bet most of you reading this article feels the same way, that you were pretty good students when you were in elementary school. And as Network Leaders, I bet you are finding that you learn something new almost every day. I know I do, especially from other network leaders.
As Ms. Thomas wrote about being excited for the kids across the country who will once again buy new book bags and plan that special outfit for the first day of school, I encourage you as a network leader to seek opportunities to connect and network with your peers and to expand your leadership skills. As adults, we should ask ourselves each day, what can I learn today, what new lessons and experiences – both good ones and difficult ones, will make me a better network leader tomorrow? The perfect opportunity to expand your leadership skills and network with your peers is two weeks away, the
NCHN Leadership Summit!
If you have not registered, please do so today and get your room, as today is the end of the special rate that was negotiated for participants at the Summit. You will find registration and lodging details, along with the complete agenda in
this issue of eNews.
So, plan your outfit (old ones will do just fine) to wear to the NCHN Leadership Summit and don't worry about a hat – as we will have the perfect one there for you! Don't miss the fun, the learning, and the opportunity to connect with your peers in Austin!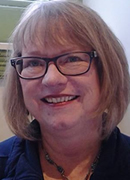 Here we are in mid-August! For some folks that means the start of a new school year, start of a new college experience, beginning of the empty nest syndrome, and for others new arrivals! Congratulations to Director Stephen Stoddard and his family on the arrival of their new daughter, Jessica Faith.
This month I only want to share one thing – if you have not reacted to the release of the Office of the Inspector General of Health and Human Services (HHS) report on Friday concerning the Critical Access Hospital program, please do so immediately! Read the full report here (pdf).
Our partners at NRHA have been working full steam since early last Friday morning when the report was released. Yesterday afternoon I listened in on a very informative phone discussion that laid out the facts about the CAH Program and provided tools and strategies for each one of us to review and use to prepare a response to the report to share with our elected officials.
Here are some links to provide you with up to-date information, sample letters, and contact info to make those contacts:
NRHA's Government Affairs Page: http://www.ruralhealthweb.org/go/left/government-affairs/response-to-2013-oig-cah-report
NRHA's Blog (includes links to the media coverage of the report since release): http://blog.ruralhealthweb.org/2013/08/nrha-busy-setting-the-record-straight-on-cahs/
Tim Size, Executive Director of Rural Wisconsin Hospital Cooperative – was at it early on Friday morning, posting comments to the numerous articles that are linked above in the NRHA Blog – Thanks for his dedication and support for rural health overall and particularly the CAH Program. You can see his response at the bottom of this article in Kaiser Health News: http://capsules.kaiserhealthnews.org/index.php/2013/08/hhs-watchdog-says-rural-hospital-program-needs-a-trim/
If you have any questions, need more information or what to discuss the potential impact if the report recommendations were fully implemented on your network, please let me know. As we receive additional information about strategies and tools to assist you in responding to the report, we will pass them along to you through direct email updates.
Enjoy the remainder of August!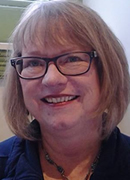 Thanks to Darcy A. Czarnik Laurin, Executive Director, of the Thumb Rural Health Network, MI for sharing this quote from Ralph Marston, "True, effective leaders do not demand or proclaim or intimidate. They encourage, inspire, and lead by example. True leaders become leaders not because of their titles, but because of their work. Real leaders have no need to make promises, because it is already obvious to everyone that they get results. The world can always benefit from more good, effective leaders. You can make the choice to be one. Leadership is difficult and demanding, and often a thankless job. Yet without honest, authentic, effective leadership, the world would devolve into chaos. The job of a real leader is not to tell people what to do. The job of a real leader is to enable each and every person to be his or her absolute best, and to point all those people in a positive direction. You don't need anyone's permission to be a leader. All you have to do is to genuinely and respectfully make a positive difference in the lives of others."
As network leaders, you all make positive differences in the lives of others. You encourage, inspire, and lead by example. NCHN's mission is to support you in your role as Network Leader and we are pleased to announce a new resource that will allow you to make even more positive differences in the lives and work of your colleagues. We are looking for network leaders to serve on the NCHN Executive Coaching Team. We will be providing training next week, Tuesday, July 23 and again on August 13 for NCHN members interesting in serving their Association in this role. Click here to learn more about the NCHN Executive Coaching Training.
Thanks to everyone that completed the Coffee/Tea Chat Survey. We have scheduled the Chats through December 2013, so check the NCHN Calendar of Events and watch for Save the Date messages in your inbox and read more about the July 31 Chat in this issue.
The Membership Benefit Survey is still open and we encourage you to complete. Thanks so much to the members that shared suggestions on how to improve the instrument. We changed the required demographic information to optional to ensure confidentiality of members' identity that complete the survey. The more members that participate in this survey the better your Directors, Officers, and Committees can serve your needs. Please give us five minutes of your time -- http://www.surveymonkey.com/s/2013MembershipBenefitsSurvey
The second webinar of the HCAHPS Webinar Series was on July 9th. The session was excellent! If you have hospitals as members of your network and you have not taken advantage of this program, I encourage you to take another look at it! It is a wonderful educational series on HCAHPS and how to assist the hospital to increase their scores. The first two sessions were recorded and can be viewed by appropriate hospital staff. It is not too late to take advantage of this series. You can read more about the program here or give me or Christy a call at 540-352-2529 if you would like to discuss.
I would also like to remind you of another NCHN benefit, the NCHN List Serve. If you have a question or need information or an example, please send the request to me and I will be happy to post to the NCHN list serve. And when questions are posted, please take the time to respond if you have information to share with your peers.
Enjoy your summer! We know lots of you are still planning and taking vacations. We will be looking for those photos of network leaders at play, send yours in today!