NCHN Blog
From the Executive Director (December 2013)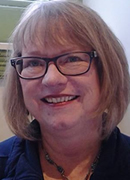 Can you even believe that it is almost the end of 2013? I can remember my Mom saying quite often when I was a young girl, "The older you get, the faster time seems to go." Now, I think I totally understand what she was talking about, although back then it sounded kind of silly to me, especially when waiting for Christmas to come each year. So, as we moved into the holiday season our hope, Christy and I, along with the Board of Directors, hope that this holiday season you are surrounded by friends, family and fun times.
And, as we look toward 2014, my challenge to you is to take the time to take care of yourself. We all have very important work to do in the upcoming year. As the Affordable Care Act continues to be implemented, networks could and should be planning to play a major role. This week on the Quarterly Informational Call we learned more about an advance payment model and how networks could become involved in a rural ACO. In 2014, NCHN will be holding additional discussions on topics relevant to health networks.
As we end 2013, this is the last eNews issue of the year, we thank you for your support. Our last big activity of 2013 is completing member interviews. If you have not been interviewed yet, please contact Rebecca or Christy to schedule your interview before the end of the year! We look forward to continuing to serve you in 2014. Some activities on tap for 2014 includes the Annual Educational Conference, June 18-20, in St. Louis, Missouri (Call for Presentations went out last week); Quarterly Informational Calls, continuation of the 2013 Leadership Learning Community, monthly Coffee/Tea Chats; list serve access for questions to your peers; and we will be conducting the Network Leader Salary and Benefit Survey. I encourage you to take advantage of your membership benefits!
Merry Christmas and Happy New Year!
Leave a Comment