NCHN Blog

The Quality Improvement Director position is one of the most challenging leadership positions in a small rural or Critical Access hospital. Besides being the "in-house" expert on all internal and external requirements for quality data reporting and state or accreditation compliance issues, often the QI Director is tasked with other duties like: infection control, risk management, employee and patient safety, and sometimes patient care hours. Even in hospitals that are affiliated with larger systems, the QI Director is often isolated and left to their own way to navigate through prioritizing and successfully meeting these challenges. Newly hired, experienced QI Directors have some career experience to draw on, but novices to the Quality Director position are at high risk for frustration and failure without resources like networking and collaboration. Additionally, novice QI Directors are at a disadvantage, since education to develop quality leadership skills is costly, takes time away from the facility, and novices are unaware that they need additional resources until they are in crisis.
Wisconsin's Quality Residency Program is structured around in-person learning modules, where the novice quality leader is highly engaged in an interactive, reflective, and enriched learning environment. The modules are held every other month and are designed with adult learning principles: basic quality theory, with content delivered by expert presenters; hands-on experience with tools for data-driven decision making; and building a network of sharing and support for professional development and hot topics. Between the modules, participants will be supported by an email distribution list, and facilitated coaching calls.
Resources Used & Implementation
RWHC, along with strategic partners; Wisconsin Hospital Association, Bellin Health, and Qualitas Consulting, have developed and launched the "Wisconsin Quality Residency Program". The concept was first addressed in a submission for federal grant to create a "pilot program". While the submission did not receive grant funding, the parties developed the training curricula, and set a "go live" date for Spring of 2014.
Modeled after the existing and extremely successful Wisconsin Nurse Residency Program, the Quality Residency Program will engage new and novice QI Directors in a two-year track of essential QI learning modules, establishing peer and mentoring relationships, and developing effective management and leadership strategies.
Lessons Learned
Increased quality and safety in patient care benefits the whole community. By decreasing the incidence of healthcare-acquired conditions like blood clots, infections, and injuries from falls that happen in hospitals, we maximize the health of the patient and minimize the unneeded utilization of post-acute care providers. When the continuum of care is utilized appropriately, costs are contained and systems can work more effectively. An effective Quality Improvement leader can work to make safe and effective patient care "everyone's job", and enlist the participation of all providers and patients to engage in a healthcare delivery system that is timely, equitable, and responsive.

But these traits are not inherent in the current healthcare system, and the skill needed to promote quality and safety is not intuitive. The Quality Residency Program will incorporate education to address both the technical skills needed to monitor quality and the networking needed to help participants share and "shamelessly steal" successful ideas that others have used in their hospitals. While new "services" may not result as a product of this sharing, new approaches and networks of collaboration would be anticipated.
Results
The first class was held in the spring of 2014, with 30 quality staff participating. The Quality Residency Program, well-planned and thoroughly documented, will be replicable in other settings – whether in rural health hospital networks, state associations, hospital systems, or even in integrated care networks. We intend that the model be used to "raise all boats" by establishing basic competency training in QI methods, leadership and management skills, and networking support.
Contact
For more information, contact
Dave Johnson
Director Member Relations & Business Development, RWHC
608-643-2343

The Louisiana Rural Ambulance Alliance (LRAA), in partnership with the Louisiana Emergency Response Network (LERN) and the Louisiana Health Care Quality Forum (the state designated Health Information Exchange), established the Electronic-Rural Health Information Technology (E-RHIT) Network. Since its inception, the E-RHIT Network has expanded to include twenty three ambulance services and the Louisiana Traffic Records Coordinating Committee. Participation by LaHIE in the E-RHIT Network also expanded the footprint of the network to over 30 hospitals and 70 healthcare delivery facilities (physician offices, FQHCs, etc).
Louisiana is a very rural state, with approximately one-quarter of its residents residing in rural areas. As is true across the United States, rural Louisianans experience health disparities involving trauma. The E-RHIT network's long-term goal is to integrate the LERN system with the HIE system and to share patient information across the continuum of care. To achieve this long-term goal, an initial and more immediate goal of the proposed project was the implementation of an Emergency Medical Service (EMS) Electronic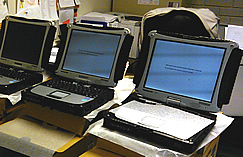 Patient Care Record that is compliant with National Emergency Medical Service Information System (NEMSIS) requirements. This goal has been accomplished. This Patient Care Record can now be shared with hospitals, specialists, and primary care providers for inclusion in their Electronic Health Records and utilized in meeting Meaningful Use standards. A secondary project goal was the population of a statewide trauma registry. This registry is now in use and continues to be the repository for real time and historical EMS trauma data. Analysis of trauma registry data can identify trends in mortality and morbidity necessitating additional training or a change in protocol.
Description
E-RHIT is a network of ambulance services across Louisiana supporting the implementation and adoption of electronic Patient Care Reporting (ePCR). ePCR is used in these rural ambulances to document care given to patients at the time the care is provided and to record the type of incident. E-RHIT currently supports ePCR for ambulance services many of which are in very rural areas with limited cell phone reception. The software is installed in each ambulance on a ruggedized laptop that can connect to the state database via cellular network. The data collected consists of demographic, scene, and clinical information such as chief complaint and medications. Each service is also able to setup their own template and collect information that is relevant to their service area and local hospitals.
Data is feeding a centralized state reporting system. E-RHIT is participating in the state Health Information Exchange (HIE) and will be able to exchange information in real-time with hospitals and clinics in the future.
Services Offered
E-RHIT supports ambulance services throughout Louisiana with:
Implementation and training of the ePCR application
Support for custom template development
Centralized data storage and first-level support
Data collection
Data analysis
Hardware
Software
Resources Used
In addition to grant funds awarded by HRSA Federal Office of Rural Health Policy, and generous in-kind donations from EMS services, funds were awarded by the National Traffic and Highway Safety Administration to expand the program to additional EMS providers.
Implementation
Goal 1: Formalize the E-RHIT Network
Objective 1: Establish Workgroups

Goal 2: Implement ImageTrend's State Bridge software in order to create NEMSIS compliant and HIPAA compliant data sets and Electronic Patient Care Records
Objective 1: Develop agreements with the 40 rural pre-hospital provider organizations in the state to train their 2,500 emergency medical technicians on use of the ImageTrend product.
Objective 2: Increase knowledge about the benefits of and the ability to input data into a statewide EMS data collection system.

Goal 3: Create interoperability between Electronic Health Records (EHRs) used by Critical Access Hospitals and rural Federally Qualified Health Centers and EMS Patient Care Records
Objective 1: Identify certified EHR vendors used within the state which are amenable to development of interoperability with ImageTrend's EMS Patient Care Record.
Objective 2: Create interoperability

Goal 4: Implement ImageTrend's Patient Registry on Trauma, Stroke, ST-Segment Elevation Myocardial Infarction (STEMI), and Burn
Objective 1: Develop a process for extracting information from EMS Patient Care Records into the Patient Registry.

Goal 5: Use Continuous Quality Improvement Strategies
Objective 1: Solicit feedback from pre-hospital providers and network members
Objective 2: Analyze Patient Registry data
Objective 3: Hold training events for areas suggested by pre-hospital providers, network members and data

Goal 6: Disseminate Results of Program
Objective 1: Disseminate results to EMS providers
Objective 2: Disseminate results to other professionals, including health care providers and HIT specialists
Objective 3: Disseminate results to general public
Lessons Learned, Concerns, and Barriers
In the field and while in transport in the ambulance, the challenge is simply one of connectivity. As detailed above, much of Louisiana and the majority of the project sites are located in rural areas. Many of these rural areas do not have access to the internet. Paramedics can input data into the system while not connected to the internet, but the data cannot be transferred to a receiving facility until access to the internet can be established. This connectivity often does not happen until the transport is well underway.

The E-RHIT Network member discussions around data collection and analysis have focused primarily on two components; the challenges with timeliness and accuracy. While efforts to train end users on process to submit data timely and accurately continue, the members of the E-RHIT Network members recognize that there is some percentage of inaccurate data being submitted. To date, the Network members have not identified a way to determine what percent might be inaccurate and how to incorporate this potential inaccuracy into the analyzed data.
Results
Successfully developing, adopting, and incorporating

a National EMS Information System (NEMSIS) compliant data dictionary

into the state EMS / Trauma system;
Creating an EMS specific electronic health record template and making this template available to all EMS providers in the state while working with EMS providers to customize and incorporate a NEMSIS compliant template into their EMS Service;
Awarding 120 rugged laptop computers to twenty three Louisiana licensed EMS Services and ensuring that this hardware was incorporated into their standard operating protocols and procedures. Specifically, these computers are used in the ambulances, on scene and in route, to capture patient data. The data is then transmitted to and incorporated into LERN, which is the statewide trauma registry, as well as to the EMS providers system to be used for patient care reports, billing, and quality improvement activities;
Successfully facilitating the submission of data by EMS providers into LERN by training EMS professionals on this process. Prior to the formalization of the E-RHIT Network, only hospitals were submitting data into this registry; no EMS providers were submitting data. The submitted data is de-identified then analyzed to determine variations across communities in mortality and morbidity and used to inform training efforts; and
Identifying gaps in the system as it relates to communicating and sharing patient data, patient outcomes, and morbidity.
As a result of the collection of data in real-time, more complete patient data is available to a broader spectrum of providers. The system has improved charge capture and inventory management for the rural ambulance services.
For the first time many of the ambulance services are collecting good data that can be used for process improvement. In addition, the collection of accident type data will be used to focus community education efforts. For example, if a large portion of ambulance calls are for ATV accidents, then community education on ATV safety can be provided.
Replication
By using a network to centralize the implementation and training of the ePCR system, E-RHIT was able to provide this valuable technology to man rural, volunteer ambulance services in Louisiana. This model could be replicated in many areas of the country.
Additional Information
While all of the accomplishments of the E-RHIT Network are significant, one certainly bears repeating. It is the accomplishment of identifying gaps in the system as they relate to communicating and sharing patient data, patient outcomes, and morbidity.

This accomplishment is the basis for the next stage of the E-RHIT Network. The next phase of the project will be to create a system to share patient information across the continuum of care. Specifically, access to LaHIE will allow EMS Practitioners, Paramedics and Basics, to access electronic patient data prior to or while conducting a transport on-scene at a: residence; motor vehicle accident (MVA); mass casualty event (MCE) hurricane / school shooting; physician office / FQHC/ RCH / nursing home; public facility (grocery store / football game / church); and in the Ambulance while in route to the most appropriate receiving facility. Additionally, creating access to the Hospital Dashboard will make electronic patient data available to the receiving health care facility.
For more information, contact:
Donna Newchurch
Executive Director
Louisiana Rural Ambulance Alliance
Ph: 985-513-3593
Email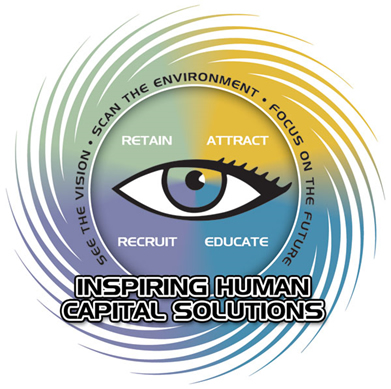 Montana Health Network (MHN) has received second round funding of its Navigator grant to place Health Insurance Navigators in rural Montana healthcare facilities. MHN has received $174,666 to train and continue to work of healthcare enrollment for uninsured Montanan's. MHN will train 32 navigators in 29 facilities covering 32 counties. 23 Navigators are returning from last year. Additiona this year include Choteau, Jefferson, Deer Lodge and Powell counties.
Montana Health Network has received Sub-contract funding from the Montana Office of Rural Health to open the North East Montana Area Health Education Center or NEMTAHEC. The amount of funding is $174,000 a year for the next six years to establish a strong healthcare education presence in eastern Montana. Montana Health Network already provided robust clinical educational offerings to hospitals in Montana and with the help of this grant will be able to expand services. NEMTAHEC's services will expand to include:
Continuation of providing on-site clinical education
Establishment of a Mid-Level Provider Conference
Provide subsidies for low cost R.E.A.C.H Camps (High School Healthcare Career Education)
Provide a liaison between hospitals, schools and colleges to promote healthcare careers
Provide support funding for students doing clinical rotations (Housing food and travel)
Serve as a connection between NEMTAHEC region facilities and the placement of medical students
The focus of this initial grant will be on current and potential students in a healthcare related discipline. The grant will support one additional FTE in a school liaison/project coordination role.
Montana Health Network will receive sub-contract funding from the TAACCCT Department of Labor Grant. This grant will operate in the same region at the NEMTAHEC and will provide healthcare career support and guidance for displaced adult workers. The focus of this grant is geared more toward adults and attracting them to healthcare careers. This grant will add an additional 1.75 FTE's to Montana Health Network in a job coaching and project coordinator role.
The purpose of this grant is to:
Coordinate healthcare careers for displaced adult workers
Coordinate healthcare careers between local/regional needs and regional colleges
Perform labor analysis in the NEMTAHEC region
Montana Health Network has had a longstanding mission to Attract, Recruit, Retain and Educate the Healthcare workforce in the communities it serves. These three grants will help tremendously in creating healthcare awareness and helping to address the current healthcare labor shortage in the region.
For more information, contact:
Chris Hopkins
chopkins@montanahealthnetwork.com
www.montanahealthnetwork.com
Michigan Rural EMS Network's MiResCu program, in partnership with UP EMS and Mike Helbock (Seattle/King County, WA), has been awarded a Rural Access to Emergency Devices grant throught HRSA's Office of Rural Health Policy. The award provides for $150,000/year for 3 years. The project start date is September 1, 2014.
RAED grant funds will be used to place 120 AEDS (40 per year) in communities in rural Michigan. All AED placements will be accompanied by CPR training that meets American Heart Association guidelines. The MiRESCU CPR training model incorporates the Seattle/King County Resuscitation Academy's signature High-Performance CPR (HP-CPR) programMiResCu will provide technical assistance to communities receiving AEDs. Assistance will be provided for community education, program implementation, and data reporting to the CARES cariac registry. Project goals include:
Placement of AEDs in 30-40 rural communities that are most appropriate and in need;
Provision of training to healthcare providers, dispatch staff, law enforcement officers, and residents in communities identified for AED placement;
Data collection and submission in all communities identified for AED placement; and
Evaluation of the use of AEDs through data submitted to the CARES registry.
MiREMS has been awarded $776,245 from the Office of Rural Health Policy since 2011. A list of all RAED awardees can be found here: http://datawarehouse.hrsa.gov/Tools/FindGrants.aspx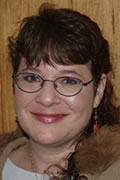 Lisa Ladendorff is Executive Director of Northeast Oregon Network
Community Health Worker Training Program (Northeast Oregon Network)
Program Description
In 2012, the State of Oregon established Traditional Health Worker certification legislation the created a scope of work, competencies and certification pathway for Community Health Workers, Peer Mentors, Doulas, Promaturas and other traditional health worker roles. The legislation also established a pathway for community based entities to become state approved training programs. The Northeast Oregon Network was the second certified training program in the State of Oregon, and the only one to focus specifically on the training of rural and frontier individuals. Upon completion of the NEON 80 hour training program, which utilizes popular education methods to train individuals in the Community Health Worker history, role, scope and skills, an individual is eligible for certification in the state of Oregon. NEON also runs an ongoing Community of Practice for all individuals completing the training program, and their employing organization. The intent of the Community of Practice is to continue to provide support to newly trained CHWs, to assist organizations in integrating this new workforce into their already existing work flows, provide ongoing training, and create a grassroots advocacy movement for health system transformation in rural areas.
Resources Used
The NEON Community Health Worker Training Program was created with resources from a Centers for Disease Control and Prevention Small Community Transformation Grant, and with the support of the PacificSource Foundation in Oregon. NEON worked with Portland, Oregon area consultants, the Multnomah County Community Capacitation Center, on licensing their training curriculum and training NEON's trainers. NEON has one full time staff person dedicated to coordinating the program and serving as the lead trainer, with two other NEON staff providing teaching expertise during training sessions. NEON also has staff support dedicated to supporting the virtual community of practice website, and in staffing community of practice meetings and ongoing trainings. Eastern Oregon University, a local regional State University, has provided free classroom space and the opportunity for students to take the CHW training series for college credit. Local content expert professionals volunteer time to provide segments of training on areas in their content expertise.
Implementation
NEON started the training program development by an in depth review of the enabling legislation and corresponding Administrative Rules in order to understand in depth the certification requirements. The NEON Training Program Coordinator was also appointed to the State Traditional Health Worker Commission, which placed NEON in the position of shaping policy as it was developed and assisted us in developing an in depth understanding of the new requirements. Our next step was to contract with the Community Capacitation Center to revise and adapt their curriculum to a frontier setting, and to complete an initial training that trained and certified NEON staff as approved trainers for the curriculum.

NEON staff spent a great deal of time educating the local partners on the new Community Health Worker workforce, creating an understanding of how this new role could fit into early childhood education, primary care clinic, behavioral health and social service settings. We focused on recruiting and training already employed staff in partner organizations, with the intent of retraining and retooling the existing workforce, so that they would be well positioned to receive reimbursement from insurance payers for CHW services, once payers had determined how to do so. Although the training was provided at no tuition cost, the employing organizations were asked to give staff paid release time to attend the training, and the trainee and the organization had to sign an agreement agreeing to basic data collection for two years post training, and agree to participation in the Community of Practice, in order to access the training.

The Community of Practice involves two components; a virtual community supported through a basecamp software set up, and in person quarterly meetings and trainings. One individuals complete the CHW training, they are registered in the base camp community, and invited to all quarterly meetings and trainings. NEON staff is also available to work with each employing organization and CHW in focused integration of the CHW into the partner's work flow processes.

Currently the program is focused on creating ongoing sustainability, though marketing of the training program in the surrounding areas and states. NEON focuses specifically on rural and frontier training, and hopes to develop a market for providing the training nationally to other rural/frontier areas. NEON is also focusing sustainability on providing consulting services to any sites wanting to develop their own training programs.
Lessons Learned
One of the lessons learned has been that the success of the training program will depend heavily upon the partnerships that already exist with the training agency, and that a significant amount of "selling" organizations on the CHW model is necessary in order for people to support the training program. Ongoing, consistent contact with the partners and employing organizations is a vital part of the success o the programs, as this is not just a training program, but a vital community resource intimately connected to supporting health care transformation activities in our rural area. While some partners will be ready for health care transformation activities, others will be slower to adopt and adjust, mainly due to concerns about long term revenue impact of the model on their bottom line.
It is helpful for community based entities trying to establish a program to connect and partner with an entity that has an already developed curriculum, as the demands of establishing a community based program and the demands of developing a curriculum are probably too large for a rural entity to tackle at the same time. It also helps to navigate approval and licensing processes if the curriculum being used is an already acknowledged curriculum in good standing with program regulators.
NEON has continued to support a Community of Practice, as it is our experience that this element is just as, if not more important than, the actual training in terms of effecting real change in the health and social services environment. People and organizations need to be supported after the training in order to navigate the integration into systems that will need to take place.
Outcomes
To date the NEON program has trained held three training session, with 45 CHWs trained and four certified trainers. 38 of these individuals, or 84%, of those trained are working in a practice setting, and are already impacting the provision of services. These 38 CHWs have served over 500 individuals in the last year alone with over 1,200 episodes of care. NEON is currently working developing a return on investment analysis for an estimate of health care dollars saved and health outcomes improved, and has received a $150,000 foundation grant from the Meyer Memorial Trust to conduct this evaluation. The results of this evaluation will be used to advocate with Medicaid and third party insurance payers to develop a reimbursement mechanism for ongoing support of CHW services. 29 individuals, or 64%, continue to be involved in the Community of Practice one year post training.
More Information
For more information on the program and for questions regarding NEON resources related to this topic, please contact either Lisa Ladendorff, Executive Director at lladendorff@neonoregon.org or Pepper McColgan, CHW Training Program Coordinator at pmccolgan@neonoregon.org.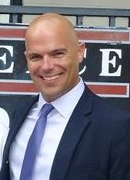 Dave Johnson is Director of Member Relations & Business Development at RWHC
The Rural Wisconsin Health Cooperative (RWHC) is pleased to announce that it, along with four member hospital partners, has received a Development Award through the Healthier Wisconsin Partnership Program. "A Collaborative Response to Reduce Binge Drinking in Rural Wisconsin Communities" was one of nine projects awarded funding during this, the 9th annual cycle.
RWHC and the academic partners from the Medical College of Wisconsin will work with Gundersen Boscobel Area Hospital & Clinics (Boscobel), Moundview Memorial Hospital & Clinics (Friendship), The Monroe Clinic (Monroe), and Southwest Health Center (Platteville) to develop and implement a program aimed at reducing binge drinking in rural Wisconsin Communities. This project is funded (in part or in whole) by the Healthier Wisconsin Partnership Program, a component of the Advancing a Healthier Wisconsin endowment at the Medical College of Wisconsin.
One example of how the program will function is through a screening process for patients as they visit a hospital and/or clinic setting. The patient will answer a set of questions from the AUDIT (Alcohol Use Disorders Identification Test) screening tool. Those answers will then be scored by clinic staff, and if the result is a score that identifies risky drinking behavior, the patient is offered the opportunity to meet with a Health Educator to learn more about binge drinking, and what local resources may be available to assist in changing existing drinking behaviors. In the event the Health Educator is not available, the patient can have a virtual meeting with the Health Educator at one of the other participating hospitals through the use of a tele-health modality.
Wisconsin ranks highest in the nation in the percentage of adults who binge drink. Binge drinking is often classified as "five or more drinks for a male, and four or more drinks for a female on one occasion". It is hoped that the through the work of this grant project, adults of legal drinking age in the participating communities will learn more about how binge drinking can lead to chronic health problems, and change their behaviors accordingly.
The 9th Request for Proposals (RFP) generated responses from over 200 community and Medical College of Wisconsin partners submitting 62 Letters of Intent intended to impact residents throughout Wisconsin communities. Of those, 30 projects were invited to submit a full proposal. Twenty-seven (27) submitted and met technical eligibility requirements and underwent competitive review by a National Merit Panel and the MCW Consortium on Public and Community Health. Eight projects received Development Awards, and one project received an Impact Award. For more information, please contact Dave Johnson; 608-643-2343 or djohnson@rwhc.com

A rural healthcare organization located in the northernmost part of Maine turned to EMTS for help in finding a company that would allow for the continuation of the Point of Care program utilizing new and updated glucometers for blood glucose levels.
EMTS (www.emtsolutions.biz), a national partner of NCHN (National Cooperative of Health Networks), first met the hospital's CFO at an introductory meeting with representatives from Synernet in late October 2013. Synernet is an outsourced provider of healthcare services primarily to hospitals, physician practices and surgical centers. They are owned by a number of Maine hospitals including this facility. Synernet met EMTS in April of 2013 at the NCHN Meeting in New Orleans. NCHN (National Cooperative of Healthcare Networks) has a master agreement with EMTS for their Capital Equipment Services in which Synernet was eligible to participate. EMTS signed an agreement with Synernet in 2013 geared to help their members and owners save money on capital equipment acquisition and related service.
In early November the hospital reached out to EMTS because the glucometer equipment that was currently being used at the hospital was being removed from the marketplace on 12/31/2013 and the hospital needed some help exploring alternatives. This was the first project being submitted to EMTS utilizing the recently signed Synernet/NCHN Agreement.
EMTS coordinated a conference call with the CFO and DON to discuss this project. During the call it was learned that a proposal had been submitted by a new national supplier in late September and it was determined based on the discussion that the hospital would like to look at alternatives available in the market. Through their extensive market knowledge and historical purchase database, EMTS determined that there were 3 primary companies in this marketplace, and initiated contact with each potential vendor.
It soon became evident that due to the large manufacturer pulling out of the business at years end, the remaining companies did not want to commit or have the resources to get this project completed prior to 12/31/2013. This was compounded by the fact that this hospital was "extremely rural" and access to the site was difficult. Overall, this project was a challenge from the start, with many moving parts and complications, but EMTS was successfully able to work through the process over several weeks and phone meetings.
Ultimately, EMTS was able to provide multiple options for the new glucometers that were integrated with the hospital's existing information system. These options included capital purchase and reagent amortization with savings ranging from 10% to 36% over the original project that was submitted. The hospital ended up electing the reagent rental option and in doing so received the latest technology, title to the equipment after the term and direct cost savings in excess of $10,000.00. Most importantly, the Point of Care program was implemented prior to the 12/31/2013 and the continuum of care never suffered.
For More information on this case study, or to discuss in detail how EMTS can help your organization maximize your current capital budget, please contact:
EMTS - Larry Cantarano, VP Strategic Sourcing, Ph. 720-420-7966, lcantarano@emtsolutions.biz
Synernet - Mike Hutchins, Director of Clinical Engineering, Ph. 207-771-3420, mhutchins@synernet.net
Northeast Oregon Network (NEON) is a successful recipient of a grant funded by the Health Resources and Services Administration, in which Lisa Ladendorff, NEON's Executive Director, will evaluate and direct the community based project.
The Wallowa County Patient Activation Project is designed to address specific community health concerns (speculated with NEON's local Community Health Assessment Data from 2011) by utilizing Continuous Quality Improvement disciplines and interventions by Behaviorists in a primary care setting to reach the following goals:
Increase patient self-efficacy as a result of lifestyle behavior changes through the use of patient activation interventions provided by Behaviorists in the primary care setting.
Improve patient health outcomes by reducing the impact of social determinants of health on Wallowa County citizens though the use of health literacy assessments and educational campaigns, integration with community nutrition programming, and public health and social services programming.
Create long term sustainability in the system by reducing overall cost of care and reinvesting savings in prevention, health education and patient activation interventions.
The Wallowa County Patient Activation Project is truly a collaborative effort of multiple organizations from Northeast Oregon. All of the consortium partners have worked together in a variety of partnerships over the last eight years, and have already implemented several joint projects. Community Partners involved in this project include:
Winding Waters Clinic, a tier 3 Patient Centered Primary Care Home also certified a Rural Health Clinic, serving as the main intervention site and providing the Lead Clinician, QI Team Coordinator and data analyst staffing;
The Wallowa Valley Center for Wellness, a Community Mental Health Agency, providing the behaviorist staffing and the behavioral health QI Team Member;
Wallowa Memorial Hospital, a health district operated Critical Access Hospital, serving as a QI Team members, STEPPS trainer, and data collection for total cost of care measures;
The Wallowa County Public Health Department, a local public health department, providing QI Team Membership and health literacy assessment;
Building Healthy Families, a local prevention agency, providing social service QI Team membership and also working on health literacy issues;
And Northeast Oregon Community Connections, a local action agency, providing social service QI Team membership and support for community nutritional program changes.
Please contact NEON if you would like more details about this project in Wallowa County.
Lisa Ladendorff, LCSW
Executive Director
Northeast Oregon Network
1802 Fourth Street, Suite A
541-624-5101 phone
541-624-5105 fax
www.neonoregon.org
CHEERS: A Tennessee Rural Partnership Program

For a number of years, the Tennessee Primary Care Association (TPCA) was the recipient of a federally funded SEARCH grant (student/resident experiences and rotations in community health) to support rural/underserved rotations for health professions students and medical residents. The SEARCH program was terminated in September 2012. However, due to the successes of the administration of the SEARCH program by TCPA and the Tennessee Rural Partnership's (TRP) rural rotation program, a consensus was reached by the leadership of these groups that a joint program would be developed to focus on the most efficient and useful strategies and resources of each organization and their partners.
Funding for the program's continuation will be provided by TRP. The goal of the new program will be to encourage rural practice rotations to provide better access to primary care in the state of Tennessee. The new program, to be called CHEERS (community health educational experiences for residents and students), will focus on the pipeline approach of reaching out to students and residents to cultivate an interest in practicing in rural or underserved areas. The organizations also will help provide a seamless transition from student/trainee status into the practice of medicine, which is consistent with the mission of both organizations.
CHEERS will utilize social media to attract and track participants as they continue their education and enter practice. For additional information about the program, contact Mary Ann Watson, Network Director, at maryann.watson@tnrp.org.