NCHN Blog
UCCS Nursing School Uses Latest Telemedicine Technology with New Students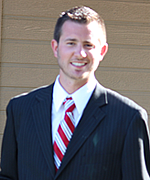 CENTENNIAL, CO (September 9, 2013) - Doctorate of Nursing Practice students are experiencing 21st Century health care right from the start at the University of Colorado Colorado Springs. This year's orientation featured the use of secure, "medical grade" teleconferencing which allowed students and faculty to participate in the session from remote locations.
Gail Katz, an assistant professor at UCCS' Beth-El College of Nursing and Health Sciences, was one of the faculty members who participated in the session via the secure teleconference provided by Virtual Care Works, a leading telemedicine provider based outside of Denver.
"It was amazing! Not only was the picture and sound quality far better than other videoconferences I've been on, but we were able to share examples of real patient data like x-rays on the screen as well because the technology meets or exceeds HIPAA security rules," said Katz.
Dean Nancy Smith was equally enthusiastic about the successful orientation and the integration of the Virtual Care Works platform.
"I am proud that we are bringing the latest and greatest from private sector technology into our approach, and exposing our students to the ways that health care professionals really interact with each other. I look forward to more opportunities to use telemedicine solutions in our curriculum," Smith said.
About Virtual Care Works
Virtual Care Works platform offers secure, "medical-grade" communications tools that allow health care professionals to communicate securely and without fear of violating HIPAA regulations.
Comments and questions are greatly appreciated! Feel free to contact Jim Ward directly: jim.ward@virtualcareworks.com
About the Author
Jim Ward serves as Telhealth Specialist with Virtual Care Works. VCW is a secure, private broadband network enabling the practice of telemedicine, telebehavioral health and medical education as well as the exchange of protected patient data and medical images. VCW is a NCHN Business Partner.
Leave a Comment