NCHN Blog
Featured Member: Karen Nichols, Executive Director of Upper Midlands Rural Health Network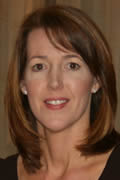 Karen Nichols became the Executive Director for the Upper Midlands Rural Health Network (UMRHN) in June 2014. UMRHN is a 501(c)(3) founded in 2004 with a mission to improve health in Chester and Fairfield counties in South Carolina through a collaboration of a diverse group of agencies focused on access to care, health promotion, and education.
Prior to accepting this position, Karen served for six years as the Economic Development Director for a Federally recognized Indian Tribe, the Catawba Indian Nation. In this role, she developed strategies and programs to enable the Tribe to position itself for economic growth. She managed two Federal contracts with the Bureau of Indian Affairs totaling $400,000 which established a vocational training program and an entrepreneurship program. She also brought in seven additional grants totaling over $1.2 million to establish programs such as financial education, teen dropout prevention, residential weatherization, land acquisition, photovoltaics, and a revolving loan program. Before working for the Tribe, Karen spent eight years in the marketing department of the North Carolina's largest gated tourist attraction. In this capacity, she worked in all aspects of marketing, including website development, promotions, group sales, public relations, and customer-loyalty programs.
Prior to moving to the Carolinas, Karen worked for six years at her alma mater, Virginia Tech. In her first role, she worked with county economic development officers, local elected officials, manufacturers, and the professors to leverage the knowledge and research at the university for the purpose of economic growth. Her second position was with the College of Engineering in a major-gift fundraising capacity. Karen participated in a $50-million university-wide campaign soliciting gifts of $25,000 or more from individuals, corporations, and private foundations. Karen earned a B.A and an MBA from Virginia Tech.
Comments on 'Featured Member: Karen Nichols, Executive Director of Upper Midlands Rural Health Network':
Leave a Comment