In 2009, NCHN implemented the NCHN Annual* Awards program designed to honor outstanding individuals and organizations in the field of health networks. You will find award recipients listed below, along with the Call for Nominations when it is available. It's never too soon to start thinking about who should be recognized this year.
*Due to a joint summit with 3RNet and NOSORH in 2015, NCHN Annual Awards were not given.
Download the Award Guidelines (pdf)
Outstanding Emerging Network Leader of the Year
The Outstanding Emerging Network Leader Award recognizes extraordinary leadership activities demonstrated by a new network leader/director in the field of health networks
2017 Recipient:Leah Meyers,Arizona Rural Women's Health Network (AZ)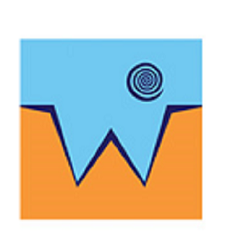 The Arizona Rural Women's Health Network (AzRWHN) first known as The Women's Health Council began in 2006 as a group of influential leaders across the state concerned about the health disparities facing this group of Arizonans. The purpose of formally organizing the Council was to address the lack of health care information, services, and education provided or developed for rural healthcare providers. In 2007, the Council applied for and received funding for a one (1) year Health Resources and Services Administration (HRSA) Planning Grant. It was at this time that the Network expanded as new partners were brought to the table. The Council formally changed the name to The Arizona Rural Women's Health Network (AzRWHN). In 2011 and 2014 the Network was awarded a three (3) year HRSA Network Development Grant. The mission of the AzRWHN is to build our network partners'capacity to cultivate and promote innovative policies, practices and services that improve the health of women in rural Arizona. The Network's Vision Statement is women in rural Arizona will experience optimal health and wellness.The network is comprised of 24 members from 17 different organizations, including community health providers, the state health office, the rural health office, universities and community based organizations. Ms. Meyers has been the AzRWHN Director since January 2015. Under her leadership, the network has added 8 new members and has implemented or expanded these successful services: • Sexual Violence Curriculum for Community Health Workers/Promotoras • Creating an online version of our sexual violence curriculum • Providing webinars and trainings for rural providers• Social Media and • Rural Women's Health Symposium.
2016 Recipient: Donna Newchurch, louisiana rural ambulance alliance (LA)
The Louisiana Rural Ambulance Alliance (LRAA) was formed in 1995 by Emergency Medical Service (EMS) Providers who deliver services to the rural population of Louisiana citizens. The mission of the LRAA was, and remains so today; to serve as a convening point for EMS providers with similar delivery issues to receive education on issues specific to their delivery challenges, provide networking opportunities, and identify opportunities to work collectively for the benefit of EMS in Louisiana.
In 2005, the LRAA assumed a leadership role in the required response to the devastating natural disaster we know as Hurricane Katrina. LRAA was the organization which Federal Emergency Management Agency (FEMA) contracted with to provide emergency transportation services to citizens of Louisiana – both evacuations from the hurricane effected areas and for evacuees throughout the state. Under a contract with the State of Louisiana for surge ground and air ambulance assets and staff, the LRAA has continued its leadership role response to the devastating natural disasters including Hurricanes Katrina, Ike, Gustave, and Karen. Under Ms. Newchurch's leadership, LRAA's membership has gtown to include sicty-three of the state's sixty-six providers. Staffing has increased from one, to now six FTE's, one PTE and two contractual staff. Ms. Newchurch has also spearheaded the establishment of additional formal networks and other various networking activities. Ms. Newchurch also serves on the NCHN Board of Directors as the Secretary.
2014 Recipient: Darcy Czarnik Laurin , Thumb rural Health Network (MI)

Thumb Rural Health Network works to improve comprehensive health services in Michigan's Thumb region by exploring and facilitating innovative approaches among the Network members. The TRHN membership consists of three county health departments, six critical access hospitals, and two tertiary-level hospitals. Services focus on population health management that include access to health care for the underserved population with an emphasis on primary care and dental services, as well as chronic disease management. Additional services are improved community health status, regional health behaviors data collection and utilization, community access to care, educational opportunities, and leadership development. Each TRHN member organization has a community-based mission and continually seeks and sustains meaningful relationships with other community organizations that increase viability, efficiency, and effectiveness through collaboration.
"Since starting in her role as Network Director, Darcy Czarnik Laurin has been very involved in NCHN activities, fostering both her own development as a leader and serving as a resource for other health networks," said Rebecca Davis, Ph.D., Executive Director of the National Cooperative of Health Networks. "She has actively participated in two NCHN Leadership Learning Communities, serves on multiple committees, chaired the 2014 Conference Planning Committee, and currently serves as NCHN President. Through all of this, her commitment to rural health and her desire to excel as a network leader are apparent."
2013 Recipient: Cassalyn David, Santa Cruz Adolescent Wellness Network (AZ)
"Cassalyn immediately became involved in NCHN when she was employed as the Network Director. Within the first month, she attended the NCHN Leadership Summit and became an active member of the 2012-2013 NCHN Leadership Learning Community," said Rebecca J. Davis, NCHN's Executive Director. "Her grasp of the role a network plays in the overall delivery of quality healthcare was immediate. She immediately began developing strategies to ensure the network's long-term stability, recruited new members and diversified its funding sources. Her peers across the country recognized her leadership skills with this award."
In her nine months as the Network Director, Cassalyn is particularly proud of the unique activities that have received great responses. To support the creation of school-based health care, the network invited school district administrators on a site visit to school wellness centers in a nearby town. It speaks highly of the network's reputation that these busy administrators joined in, hit the road, brought their questions, and subsequently expressed enthusiastic support for school wellness in their districts. Health care for adolescents can be a complicated topic, financially and politically, so Cassalyn is working with the network to build support among key stakeholders and emphasize shared values and goals. This means drawing on nationwide resources, connecting with centers in neighboring communities, and building a strong case for health care in schools.
2012 Recipient: Toniann Richard, HCC of Rural Missouri (MO)
"We received multiple submissions nominating Toniann Richard for this award," said Rebecca Davis, Executive Director of NCHN. "Since becoming a member in 2009, Toniann has been very active, participating in multiple committees and sharing lessons learned during her tenure as a network director. She truly stands out as a leader among her peers and has tremendous energy for collaboration not only within her region, but with network leaders nationwide." According to one nomination for Richard, "Her willingness to share her knowledge is contagious. She is determined, fast acting, resourceful, and displays the great entrepreneurial skills that make a great network leader."
The HCC was founded in 2006 and, under Toniann Richard's leadership, has implemented numerous successful programs which enhance the delivery of quality health care in the region. "Our strength lies in developing collaborative relationships," said Richard. "Utilizing the strengths of individual organizations, we are able to develop services and programs that are larger than any single organization." Richard has been persistent, systematic, and successful in her efforts to secure funding for program implementation and development, having applied for and received grants to evaluate and address needs for the uninsured and underserved, implement Telemedicine and Electronic Health Records, provide education, support, and access to diabetes care and encourage overall wellness.
2011 Recipient: Esther Hammerschlag, Prince of Wales Health Network, AK
Current members of the Prince of Wales Health Network are PeaceHealth, SEARHC, State of Alaska Craig Public Health Center, and Alaska Island Community Services. The Prince of Wales Health Network was formed in 2008 out of a mutually recognized need by POW's healthcare providers for increased collaboration to improve the quality and accessibility of healthcare services to POW residents. The original goals of the Network were to evaluate the possibility for longer term collaboration through strengthening relationships between the healthcare provider organizations, updating needs assessments for POW, and developing a strategic plan for primary care services on POW.
Under Hammerschlag's skillful leadership, the Network rapidly exceeded expectations, and expanded its objectives to include needs assessment and strategic planning for behavioral health services on POW, market analysis for elder care services on POW, increased support for the Island's EMS system, and formation of a community based behavioral health coalition. Other Network accomplishments include increased visiting specialty clinics, continuing education opportunities for providers, and increased community education about services available on Prince of Wales Island. Most important, the Network has facilitated increased communication and collaboration between the healthcare providers serving the island, community stakeholders, and state agency representatives.
2010 Recipient: Cindy Large, Indiana Statewide Rural Health Network, IN
Large was specifically recognized her for efficiency as a network leader and her ability to inspire and instill confidence in other leaders who are just embarking on the formation of networks. "Cindy's nomination said it best," adds Rebecca Davis, Executive Director of NCHN. According to one member who nominated Large, "Cindy has inspired and encouraged me to move forward with my leadership as Grant Coordinator for our Network Planning Grant." As a presenter at the 2008 NCHN Annual Conference in San Diego, "She was both welcoming and authentic," the nominator said. "Her first words, 'I was sitting in your seat last year, and I didn't have a clue what I was doing!' She shared her experience in such a way, that not only did I visit with her at the conference, I've called and written her several times since. At the end of each conversation I left with the sense that I know I can do this..."
Large served as the leadership for the initial grant application which gave rise to the Indiana Statewide Rural Health Network in 2008. She assembled partners with the expertise and connections to rural heath, to create a cohesive group of hospitals in rural Indiana, that are working together to improve the quality of and access to healthcare in Indiana's underserved communities. In just two years, Large has created a fully sustainable network based on a unique combination of membership fees, grant collaborations and partnerships, usage fees and administrative fees. The InSRHN provides an extremely low cost, high return, model to provide each member with substantial return on investment for their time and financial commitment. In 2009, under Cindy's leadership, the Network achieved a 477% return on investment for its individual members.
2009 Recipient: Tara Cramer, East Georgia Health Cooperative, GA
"Tara's nomination said it best," adds Rebecca Davis, Executive Director of NCHN. "Tara never loses sight of why many of us are a part of NCHN and leading the networks across the nation: Care is best delivered close to home and networks contribute significantly to this vision."
Tara began working as the Executive Director for the East Georgia Health Cooperative in August 2007 and has grown this once nine-county partnership to a point where it stretches to seventeen counties. The East Georgia Health Cooperative was formed in 1999 as the first multi-county rural health network focused on improving access and health status in Georgia. East Georgia Health Cooperative is a vertical network comprised of Federally Qualified Health Center (FQHC) corporations, rural hospitals, and an academic medical center. It began as a partnership among care providers focused on supporting one another and improving the health status of the community with Diabetes Education and Management as the primary service of the Cooperative. It has since expanded into many related areas and continues to significantly impact the accessibility of health care for patients in the network members' communities.
Outstanding Health Network of the Year
The Outstanding Health Network of the Year Award recognizes any network or entire network organization that has improved access to health services in its service area and coordination of resources for network members through innovative, comprehensive approaches.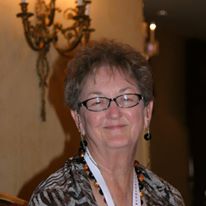 2017 Recipient:Coalition of Health Services,Carolyn Witherspoon (TX)
The Coalition of Health Services was organized in February 1996 and incorporated as a 501(c)(3) not for profit organization in October 1997. There are currently 14 hospital affiliates, serving twenty-six counties. These hospitals are geographically located from Dalhart in the northwest Texas Panhandle to Childress, Texas in the southeast. The purpose of the Coalition of Health Services is to enhance rural health through coordinated and collaborative efforts of the member rural health care facilities, their partners and to support ongoing rural health initiatives in individual communities. This effort includes preventive and public health endeavors, as well as, primary health care delivery through the establishment of comprehensive medical homes for every resident. Opportunities have arisen to provide basic public and preventive health services, the institution of services that were new to specific sites (such as prenatal care), and the simultaneous infrastructure development and modeling of a successful network of rural health entities. These entities now serve over 400,000 people living over a sparsely populated 26,000 square miles. The network's mission reads: "The Coalition of Health Services is a regional coalition of healthcare providers leveraging resources to provide high quality healthcare through program development, education and advocacy." The vision statement is: "Strengthening healthcare providers to build healthier communities." Network programs include:Aministration, Primary Healthcare, Texas Family Planning, Texas Home Visiting Program, Uniting Parents (case management program for families of children with chronic illnesses and/or disabilities), Respite for families of children with special health care needsm , Gateway to Health Careers (serving as the fiscal agent/provides oversight ).
2016 Recipient: northland healthcare alliance, Tim Cox (nd)
Northland Healthcare Alliance began in 1996 by a group of healthcare administrators that felt there was strength in numbers. The organization's roots started with a task force foundation using small groups of varied specialists who created programs and shared ideas that made more sense working together. Since its foundation, Northland had evolved into seven different corporations and gone thtough a metamorphiosis down to four. This group of acute care facilities, long-term care facilities and clinics as accomplished much. Northland has developed revenue producing operations such as Mobile Imaging, Bio-Medical Services, Sterilizer Maintenance, a PACE operation located in three communities, a Nationally Recognized Care Coordination Program and an Accounts Collection Service. In addition, the network does group purchasing for supplies, anesthesia equipment maintenance, bulk natrual gas and broadband telecommunicaiton through Health Connect. The organization has developed its own leadership training course and provides continual sharing of network ideas with any group at their request. Recently, the network purchased a 26,000 square foot building to house all of Northland's Services under one roof, including the majority of its ninety employees. Northland is expanding its work in the Accountable Care Organization environment and has expanded its work with Community Health Needs Assessment reporting.
2014 Recipient: coastal carolinas health alliance, Yvonne Hughes (NC)
Established in 1991, Coastal Carolinas Health Alliance (CCHA) has proven to be a sustainable and growing network of twelve hospitals throughout Southeastern North Carolina and Northeastern South Carolina. Now more than ever, regional collaboration and community partnerships play a pivotal role in accomplishing the mission of CCHA, which is to improve the quality of healthcare while reducing costs. In 2013 alone, CCHA saved its member hospitals over 6.1 million dollars. CCHA members remain on the cutting edge of healthcare training and technology. This year, CCHA's Health Information Exchange (CCHIE) was honored with both a Member Achievement Award for Community Impact and Innovation from Amerinet and an Intel Health IT Award from NCHICA. CCHIE has gone above and beyond simply putting a dollar amount on the value they are bringing to North Carolinians statewide—they have captured "Stories From the Field" exploring the use of HIE resources among practices and hospital system. These stories continue to capture the lasting impact on populations served. The leadership, outreach, and education CCHIE brings to all levels of healthcare entities in their region are innovative and lasting.
"Coastal Carolinas Health Network is a model of a sustainable, innovative, and successful network," said Rebecca Davis, Ph.D., Executive Director of NCHN. "From adapting to the changing context of healthcare delivery to saving members millions of dollars and improving patient care, CCHA illustrates the immense value that a well operated health network can have in its community."
2013 Recipient: Southwest Idaho Community Health Network, Steve Stoddard (ID)
The Southwest Idaho Community Health Network was established in 1998 and has twelve member hospitals. Nine of the hospitals are Critical Access Hospitals, one is a Rehab Hospital and two are regional tertiary hospitals. SWICHN's mission is to be a forum for healthcare professionals to educate, innovate, network and collaborate for improved healthcare delivery among its members.
For nearly fifteen years, SWICHN has provided valuable benefits to its members. The network has been successful in creating and maintaining eight active Peer Network Committees, saving the member hospitals millions of dollars each year through group purchase contracts and providing valuable education programs on achieving meaningful use and ICD-10 preparation. Each year, the hospital board members, executive teams and physician leaders enjoy the SWICHN Board and Leadership Conference. During this event, the attendees receive quality hospital board education, the SWICHN Value Report and opportunities to network. SWICHN's most recent project was the establishment of a tele-pharmacy service to help its rural hospitals improve their quality of care through an affordable model.
"The Southwest Idaho Community Health Network has been an active member of NCHN for several years. This morning, Stephen Stoddard, Executive Director of the network, was elected to his second three-year term as a Director of NCHN," said Rebecca J. Davis, NCHN's Executive Director. "Stephen serves on the NCHN Business Partner Committee and has chaired the RHNR Consulting Group Task Force since its inception. This past year, he stepped up to serve as Secretary of NCHN, when our secretary resigned. His leadership skills and management of the network are recognized by his peers with this award," stated Dr. Davis.
2012 Recipient: The Hospital Cooperative, ID
The Hospital Cooperative is a 501(c)3 network formed in 2000 with the assistance of a HRSA Rural Health Network Development Grant. THC has thirteen member hospitals, eleven of which are Critical Access Hospitals (CAHs) and two larger acute care hospitals. All thirteen members operate clinics and nine operate co-located nursing homes. THC's primary goal is to improve healthcare in Southeast Idaho and West Wyoming.
During its twelve years of operation, THC has been successful in developing a Telehealth network that provides both clinical and non-clinical services. Clinical services include tele-psychiatry, tele-oncology and tele-radiology. New services are being developed in burn care, cardiology, emergency care, and infectious diseases. THC has also managed Brake for Breakfast, a program for breast cancer awareness. This program is held each October and serves over 13,000 attendees. In 2008, THC received the Health Care Hero Outreach award for the state of Idaho. "The Hospital Cooperative exemplifies a strong, progressive network," said Rebecca Davis, Executive Director of NCHN. "From its use of technology for delivery of specialty care to patients who would otherwise have to drive long – sometimes prohibitively long – distances to receive care to its operation of a mobile MRI unit, THC is finding dynamic, effective ways to improve health care delivery in its service area. Jon Smith, THC's Executive Director, has been an active NCHN member for years and it has been exciting to watch his network grow and adapt as the context of health care delivery changes not just geographically, but legally."
2011 Recipient: Sunflower Health Network, KS
The Sunflower Health Network is comprised of 16 member hospitals primarily serving north central Kansas, including Clay County Medical Center, Cloud County Health Center, Ellsworth County Medical Center, Herington Municipal Hospital, Jewell County Hospital, Lincoln County Hospital, Lindsborg Community Hospital, Memorial Health System – Abilene, Memorial Hospital – McPherson, Mitchell County Hospital-Health Systems, Osborne County Memorial Hospital, Ottawa County Health Center, Republic County Hospital, Salina Regional Health Center, Smith County Memorial Hospital and Anthony Medical Center.
The organization was founded in 1994 to improve the effectiveness and efficiency of health care delivery in the region. The 16 member hospitals, in conjunction with their medical staffs developed the network to foster cooperation and coordination in order to enhance the integration of health related services among member communities while respecting local autonomy. The organization works to enhance the cost effectiveness of member hospitals and providers by sharing services and/or expertise in such areas as clinical services, support services, administration and education. This has created an infrastructure that has facilitated the improvement of access to health services, improved quality of health services and increased the cost effectiveness of the delivery of health services.
2010 Recipient: Montana Health Network, MT
Montana Health Network has numerous successful programs, including its education programs, temporary staffing pool and specialty staffing process, multiple employer 401(k) plan, insurance plans, and group purchasing. The network has also been instrumental in the development of telemedicine services in the region. In addition to its own programs, Montana Health Network has worked in partnership with other networks, including Northland Healthcare Alliance (ND), Western Healthcare Alliance (CO), Nevada Rural Hospital Partners, Health Future, Inc. (OR) to further programs in mobile imaging, medical collections, staff education, property insurance, and employee investigations.
Both supportive and indicative of its effectiveness, Montana Health Network has been highly successful in securing grants to expand their services. Among them are a Health Resources and Services Administration (HRSA) grant which funds upgraded pharmacy services in many locations and established telepharmacies in areas where the closes pharmacy was over seventy (70) miles away. "These serve as excellent models for other settings," said Rebecca Davis, Executive Director of NCHN. "Montana Health Network truly embodies the ideal of a network, collaborating with organizations within the state and throughout a multi-state region, furthering educational programs, and working to address technological barriers in underserved areas," added Davis. "This is what networks are designed to do... improve access to health care and make underserved regions more sustainable for providers and health care consumers alike."
2009 Recipient: Rural Wisconsin Health Cooperative, WI
"Other NCHN members have said it best," adds Rebecca Davis, Executive Director of NCHN, "RWHC is obviously a group that understands community needs, hospital needs and healthcare needs. It is also clear that the level of collegiality is very high among hospital CEOs and RWHC staff. This only happens when CEOs are convinced, time after time and day after day, that there is value in the partnership."
Tim Size, Executive Director of RWHC is nationally recognized for his dedication and leadership in network development and rural health issues. The Rural Wisconsin Health Cooperative was one of the earliest and most successful models for technological networking among rural, healthcare providers. Their mission is to help rural health providers offer high quality, cost effective care while simultaneously serving as a strong advocate on their behalf.
Owned and operated by 35 smaller, acute care hospitals, the Cooperative's emphasis on developing an integrated network among freestanding entities distinguishes it from alternative approaches. They offer a wide range of services including clinical staffing, finance/coding consulting, quality management, benchmarking, information technology, workforce development, and peer networking/education. It is their focus on achieving balance between advocacy and shared services that has allowed RWHC to sustain their network for 30 years.
Outstanding Network Leaders of the Year
The Outstanding Network Leader of the Year Award recognizes a network leader/director for leadership in managing a successful health network organization.
2017 Recipient: Tim Size, Rural Wisconsin Health Cooperative (WI)
RWHC (Rural Wisconsin Health Cooperative) has been providing affordable and effective services to healthcare organizations since 1979. The Cooperative's emphasis on developing a collaborative network among both freestanding and system affiliated rural hospitals distinguishes it from alternative approaches. RWHC offers a variety of programs and services to its members as well as to other clients across the nation. RWHC is owned and operated by forty, rural acute, general medical-surgical hospitals. The Cooperative's emphasis on developing a collaborative network among both freestanding and system affiliated rural hospitals distinguishes it from alternative approaches. In 1996, RWHC created a non-voting Affiliate Membership for specialty provider based systems. Incorporated in 1979 as the Rural Wisconsin Hospital Cooperative, RWHC has received national recognition as one of the country's earliest and most successful models for networking among rural hospitals. Today, the work continues as the renamed Rural Wisconsin Health Cooperative responds to the needs of its diverse members and their communities. RWHC serves as a catalyst for statewide collaboration and a progressive, creative force on behalf of all rural health constituencies. Owned by thirty-nine non-profit rural acute, general medical-surgical hospitals, RWHCs charge is twofold: advocacy for rural health at the State and Federal levels, and shared service development for member hospitals as well as external customers. The Core Values of trust, collaboration, creativity, excellence, pride, openness, individual development, productivity, and responsibility continue to define the work of RWHC and its members.Continued growth has led to RWHC establishing three additional stand-alone business entities. First, the RWHC Network was established to negotiate HMO and other insurer contracts. The Network assists members with payer contract development and management. The RWHC PHO was founded to work with hospitals and physicians on issues surrounding Medicare Advantage programs. And finally, in 2007 RWHC and Member hospitals founded the RWHC Information Technology Network, a 501(c) 3 organization delivering shared EHR and HIT services. Mission: We are a strong and innovative cooperative of diversified rural hospitals.Vision: Rural Wisconsin communities will be the healthiest in America. Tim Size has been the Executive Director of the RWHC since its founding after working at the University of Wisconsin Hospital & Clinics for five years and as the administrator of Hospital Metodista in La Paz, Bolivia. Tim has a B.S. in Biomedical Engineering from Duke University, an MBA from the University of Chicago and an Honorary Doctorate of Humanities, from the Medical College of Wisconsin. He has served twice, under Democratic and Republican Secretaries, on the U.S. Department of Health and Human Services' National Advisory Committee on Rural Health and Human Services. He has served for nearly 30 years on the Wisconsin Health & Educational Facilities Authority, having been appointed by Republican and Democratic Governors. He is a past president of the National Rural Health Association, current co-chair of its Foundation and was a member of the Institute of Medicine Committee that wrote Quality Through Collaboration: The Future of Rural Health.
2016 Recipient: Lisa Ladendorff, Northeast Oregon Network (OR)
Northeast Oregaon Network (NEON) formed as an all volunteer organization in 2004 then as an independent 501c3 in 2009 with Lisa as the founding director. As a local public health director and clinical social worker, her motivation to find partners to form a network whose mission was focused on increasing access and qualtiy care by increasing the resources was prompted by 2 events. First, state revenue declines cut Oregon's first effort to achieve universal coverage. People who had coverage previously would call for mental health services and would be told there were no services available unless they were suicidal. The second event was when a friend, not a U.S. citizen became pregnant. Unable to obtain health coverege and to increase her income to save to pay for the birth she started to work on her farm. Not receiving any prenatial care she was not aware of challenges in her pregnancy until early in her 7th month when she went into labor in the field. She and her daugher spent the next 8 weeks in the hospital after being life flighted to an urban facility. I decided to band together with others so we could focus on being large enough to obtain outside resources, skilled enough to handle large project management functions, and specialized enough to support partner sites with evaluation and technical skills needed for them to work at a high level. In essence, we take risks that our partners can't in order to resource and implement innovative projects. With a million dollar a year budget, we employ eight fte, and contract for a further 3 from partner organizations. While we are not a direct service provision agency, other than providing outreach and enrollment into health coverage, we manage and implement projects with partners that include integrating trained behavioral health coaches into primary care settings and supporting community health workers in multiple community based entities. We also run the second state approved CHW training program in Oregon, including an ongoing community of practice and a supervisor education component, manage a Pathways Community Hub, and provide technical assistance, grant writing, and program evaluation to partner organizations. We also engage in both qualitative and quantitative community health assessment activities, and provide consulting services to other networks and organizations both state wide and nationally.

2014 Recipient: Cindy siler, Tennessee Rural Partnership (TN)
Siler serves on the NCHN Board of Directors and is Chair of the Membership Task Force, a member of the 2013 Leadership Learning Community and an active and frequent participant on NCHN Coffee/Tea Chats. TRP recently underwent a major reorganization, moving from an independent organization to forming a partnership with the Tennessee Hospital Association. "Her expertise in handling this transition was one of the reasons that she was nominated for this award," said Rebecca Davis, Executive Director of NCHN. "Cindy managed to keep the core mission of TRP intact and protected, while supporting staff during the transition.
"Cindy is a champion of healthcare for the rural and underserved in Tennessee," continues Dr. Davis. "Everything she does comes back to the goal of expanding primary care access to the most vulnerable populations. She is a tireless advocate for this mission, and her lifetime of service reflects her dedication." During her career in the non-profit healthcare industry, Siler has served on numerous boards and led community activities. She has been the Board President of both the Tennessee Primary Care Association and the Rural Health Association of Tennessee.

In 2013, she was awarded the Eloise Hatmaker Distinguished Service Award by The Rural Health Association of Tennessee.
2013 Recipient: Carolyn Witherspoon, Coalition of Health Services (TX)
Carolyn has served on the NCHN Board of Directors for seven years, including a one year term as NCHN President from 2011 through 2012. "Carolyn's service to NCHN and its members has been a tremendous asset," said Rebecca J. Davis, NCHN's Executive Director. "Her combination of direct experience in rural healthcare delivery and her ability to do so much, and cover such a large service area, with limited financial backing, make her an exemplary leader and a prime example of the efficiency that health networks nationwide seek to achieve. Her peers across the country recognized her leadership with this award."
In March of 1998, Carolyn Witherspoon began employment with the Coalition of Health Services (COHS) as Quality Assurance Director. Just two years later, she was appointed as the Executive Director following a six month term as Interim Director. Prior to working with COHS, she worked as staff nurse, nursing supervisor and in director positions primarily in rural hospital settings. Carolyn Witherspoon has a passion for rural communities and a strong will to improve health care for residents of the Texas Panhandle. She promotes linking healthcare providers, facilities and suppliers of products to enhance care and is knowledgeable of community needs and the value of partnering and collaboration with all involved in the healthcare industry.
2012 Recipient: Jack King, Northcentral Montana Healthcare Alliance, MT
After a thirty year career as an entrepreneur in the restaurant business and many years as a hospital trustee in Great Falls, Montana, Jack King entered the healthcare field first as a grant writer and then as Executive Director of NMHA in 2003. NMHA is a Hospital Network comprised of two PPS hospitals, two HIS hospitals, and eleven Critical Access Hospitals (CAHs) and covers a thirteen county region of over 45,000 square miles. "While quiet and unassuming, Jack King has his finger on the pulse of rural health and is a wealth of knowledge on a breadth of topics," said the person who submitted King's nomination. "He has led his network in a progressive manner and has been successful at leading a group of competitive CAHs in projects for many years. The awarding of the first HRSA HIT Network Development Grant is another example of Jack's progressive thinking in positioning his network members for the changes occurring in rural health care."
Jack King has led his network in its successful implementation and maintenance of numerous programs, including a mobile DEXA screening van, a regional digital radiology and PACS network for its CAH members, telemedicine that provides specialty consultations to patients who otherwise have to drive long distances to receive specialty care. In addition to his work with NMHA, King also directs the REACH Montana Telehealth Network with Benefis Health System in Great Falls. "Jack King is a very busy network leader," said Rebecca Davis, Executive Director of NCHN. "Still, he makes time to share his wealth of knowledge with his peers through his service on NCHN's Board of Directors and numerous NCHN Committees. Jack is always willing to offer assistance to other members and among the first to volunteer to help on new projects. He is an asset to NCHN and to his peers across the country." For more information about NMHA, visit the NMHA website at www.nmhamontana.org.
2011 Recipient: Carolyn Bruce, Western Healthcare Alliance, CO
Western Healthcare Alliance, formed in 1989, is a not-for-profit rural health network comprised of 26 member hospitals and health-services providers in Colorado. Under Carolyn's leadership over the last thirteen years WHA has grown to become a profitable, multi-million dollar network with four separate limited liability companies and a staff of over 75 employees.
With more than twenty years of experience in healthcare administration, Carolyn currently manages a portfolio of consulting, programs and services designed to assist rural providers and networks. These programs include Healthcare Management, LLC for the collection of medical bad debt, self-pay billing and financing, Revenue Cycle performance improvement, Horizon Corplex, LLC for office building property management, Employee Benefits and other insurance programs, a Preferred Provider Organization, Leadership Academy for supervisor education and a formal group purchasing organization partnership. WHA now offers programs and expertise to other networks and provides formal leadership to the 32-member California Critical Access Hospital Network and the Frontline Laboratory Network with 24 members located in Colorado, Montana and Wyoming.

2010 Recipient: Larry Matheny, Coastal Carolina Health Alliance, NC
Larry Matheny has served as President of the Coastal Carolinas Health Alliance (CCHA) since 2005. Since its inception in 1993, CCHA has served not-for-profit hospitals in North Carolina, placing a major emphasis on regional group purchasing contracts. During Matheny's tenure, savings have gone from $2.3 million to $5.7 million, an average of over an eight to one (8:1) return on investment. CCHA has concentrated on grant writing and has been awarded several grants to develop a mobile simulation laboratory, a Health Information Exchange (HIE) and a regional sexual assault nurse examiner program (SANE). Efforts are underway to fund a community diabetes education program and a LEAN collaborative for southeastern North Carolina.
"Larry Matheny and CCHA have been an asset to NCHN members," said Rebecca Davis, Executive Director of NCHN. "He is always willing to share best practices, benchmark data and assist other members in times of need." In April 2010, Matheny was also elected by the NCHN membership to serve on the NCHN Board of Directors.
2009 Recipient: Tim Cox, Northland Healthcare Alliance, ND
Tim is President of the Northland Healthcare Alliance, a rural health alliance located in Bismarck, North Dakota. The Alliance includes 24 healthcare facilities (1 tertiary medical center, 14 Critical Access hospitals, & 9 long-term care facilities) working together to strengthen available resources and capacity to deliver value-based healthcare in today's competitive market. Under Tim's leadership, the Alliance has been able to secure over $10 million for members and network programs. The Alliance is focused on becoming a form of a RHIO (Regional Health Information Organization) with the objective of serving as a clearinghouse for patient medical information for hospitals in the region.
Over the past 17 years, Tim has been engaged in many healthcare networking activities in different regions of the country. Prior to his current position, Tim served as the Executive Director of the Association of Rural Centers for Health, a hospital network comprised of small rural hospitals located in the corners of Utah, Idaho and Wyoming. Tim is also a charter member and past president of NCHN, a board member of Communities Joined in Action (CJA), and has been recently elected to the board of the National PACE Association.
Friend of NCHN Award
The Friend of NCHN Award is given to recognize a program, institution, agency, or individual that has advocated for or provided extraordinary support to the Association. Associate members are eligible to recieve the Frend of NCHN award
2017 Recipient: Rural Health Information Hub (ND)
RHIhub assists NCHN with its mission to support and strengthen health networks by collaborating to share resources and knowledge. Successful projects, services and models of NCHN membership are shared via RHIhub's Rural Health Models and Innovations. Sharing of this type helps expand the reach of the wealth of knowledge available within health networks. This sharing facilitates leadership development and network growth. Additionally, RHIhub staff are regular attendees/exhibitors at NCHN's Annual Educational Conferences.The Rural Health Information Hub, formerly the Rural Assistance Center, is funded by the Federal Office of Rural Health Policy to be a national clearinghouse on rural health issues. The RHIhub serves as a guide to improving health for rural residents. This is done by providing access to current and reliable resources and tools to educate people about rural health needs and assist those working to address those needs. The RHIhub assistance includes:1.Planning: Find toolkits and program models that show what works in rural communities. 2. Developing: The online library offers easy access to thousands of resources from organizations across the United States. 3.Learning: Gain insight and understanding of the issues affecting rural America through topic guides, timely news, and updates, 4.Connecting: Find others who have passion and expertise in rural health issues.
2016 Recipient: National Rural Health Resource center (MN)
The National Rural Health Resource Center (The Center) provides technical assistance, information, tools and resources for the improvement of rural health care. It serves as a national rural health knowledge center and strives to build state and local capacity. As the nation's leading technical assistance and knowledge center in rural health, The Center serves as a catalyst for improved health care delivery in rural communities. Since 1985, The Center has worked closely with thousands of clinics, hospitals, health care professionals, rural health networks, organizations and associations in all 50 states. The Center enjoys solid and long-term relationships with many federal and national agencies as well as many organizations and associations. Developing partners and alliances, such as those listed below, aids in the creation of synergy and improves effectiveness of The Center as it seeks to fulfill its mission and vision.The National Cooperative of Health Networks (NCHN) mission is to support and strengthen health networks. The Center assists NCHN is meeting their mission by collaborating to share resources and knowledge. The Center's staff works with NCHN staff to gather and disseminate information about health networks' programs, services, successes, struggles and approaches. This sharing helps spread the wealth of knowledge among health networks throughout the country and facilitates leadership development within them. The Center Staff also regularly deliver presentations at NCHN's educational conferences. This not only strengthens the knowledge of network staff it also continues to develop and strengthen relationships with healthcare leaders throughout the country.
2014 Recipient: Office of Rural Health Policy (MD)
Since its creation in 1987, ORHP has played a significant role in ensuring that rural communities have access to quality health care. "One of the many ways in which ORHP supports rural health is by providing grants to fund the planning, development, and implementation of health networks," said Rebecca Davis, Ph.D., Executive Director of NCHN. "No other organization has been as vital to the success of the health network model as HRSA's Office of Rural Health Policy."
<span