NCHN e-News | Issue 12 | June 7, 2010
NCHN thanks its Business Partners for their invaluable support of the Association. Please take a moment to visit the Business Partners and see what they can do for your network.
From the NCHN Board
2010 Salary and Benefits Survey
Every two years, NCHN conducts a Salary and Benefit Survey of Health Network Leaders. The Board of Directors and members of the Program Development Committee thank the forty-one (41) NCHN members that have completed the 2010 Salary and Benefits Survey. In 2008, thirty-seven (37) members complete the survey. This is the only survey of its kind that specifically targets health network leaders. Several NCHN members have been very successful over the years in using the survey results to negotiate their compensation packages. The 2010 Salary and Benefit Survey Report will be ready for distribution in a couple of weeks. NCHN members that participated in the survey will receive a free copy of the report. The survey is much stronger and more beneficial when a majority of the members participate in the survey. Even, if you do not think you will utilize the results, you can support your peers with your participation. The survey should be completed by the person that is the leader of the network, e.g., Executive Director, President, Chief Executive Office, Coordinator, etc. If you are a NCHN member and did not participate in the survey, there are still a few days to do so. Please email rdavis@nchn.org and request survey details and the link to access the survey. Thank you for your assistance with this important NCHN project and member benefit.

Eligibility Criteria to Serve on the NCHN Board of Directors
The 2010 Nominating Committee made some recommendations to the Board of Directors regarding eligibility criteria for candidates seeking election to the Board of Directors. The Board accepted the recommendations and they will become effective with the 2011 Director elections. They are as follows:

Network organization must have been member of NCHN for at least two (2) years
Candidate for a Director position must have served at least two (2) years on NCHN committee(s).

Last Call for 2010 Committee Members!
NCHN is a membership organization and is directed by the membership. The Association's government structure consists of a Board of Directors, Executive Committee and other committees as needed. We have a number of committees that operate to assist the Association in meeting its mission. One way to become involved in the governance of the Association is through committee work.
If you have an interest in serving on the NCHN Board of Directors in the future, please become involved with committee work in 2010!

You must be a staff member of a current NCHN member to serve on a committee. Here's the link to view the 2010 Committees and the sign up form to serve on a committee: http://www.surveymonkey.com/s/2010CommitteeSignup
There is also a description of the work each committee is charged to perform. Please review the list of committees and complete the committee sign-up form included with the descriptions. If you served on a committee in 2009 and would like to remain on the committee, please complete the survey. Also, if you attended the 2010 Annual Conference in San Antonio and signed up for a committee at the Annual Membership Meeting, please confirm your continued interest in that committee by completing the survey. Committees are beginning to meet.

Remember, NCHN is your Association and your leadership and participation is needed at all levels. Please consider serving on a committee today. If you have specific questions about committee member responsibilities or need more information, please feel free to talk to members that have served on a committee and/or email rdavis@nchn.org

Last year NCHN negotiated a super rate for member access to the GrantStation program and was also able to extend the rate to members of NCHN members. This is the most accessed program of all of NCHN's partners! Over 100 organizations subscribed, saving thousands of dollars.

Renewals
NCHN is now in the process of renewing subscriptions for 2010. If your membership is expiring currently (May 15-June 18), you should have received an email notifying you that it is time to renew. Organizations with expiration dates of July 1 - September 30 will should receive renewal notices in June.

The yearly rate is the same, $50 per subscription (normal price is $599/year) and you may once again extend the services to your network members. However, this year for billing purposes, NCHN will need to invoice the network for all renewal or new subscriptions, instead of invoicing the individual organization. This turned into an extended bookkeeping project for our contracted accounting services and will be easier to manage if we only have invoices going to our members.

All subscriptions were received from networks, so you should have a copy of the sign-up sheet for the members of your network that subscribed. If you have questions about subscriptions for your network and members, please contact Rebecca Davis.

New Subscribers
For those of you that may not have participated in the GrantStation program, information is included below. If desired, NCHN can set up a conference call with GrantStation personnel to demonstrate the program and discuss services.

Information about GrantStation:

GrantStation is an interactive website that allows grantseekers to identify potential funding sources for their programs or projects, and mentors them through the grantseeking process.

GrantStation provides access to a searchable database of grantmakers who are actively accepting inquiries and proposals from a variety of organizations; federal grant deadlines, which are updated twice a week; links to state funding agencies; and a growing database of international grantmakers.

NCHN is pleased to announce that we have developed a partnership with GrantStation, where by NCHN members can sign up for an annual subscription for $50 and also extend the special rate of $50 to your members. The normal annual subscription rate is $599. The subscription will run a year from the start date and can be renewed on an annual basis at the same rate for up to three years. (Depending on how many members we have take advantage of this offer, the length of the agreement may be extended.)

NCHN will submit all the participating members to GrantStation, pay the subscription fee and then invoice the network for all subscriptions at the rate of $50/subscription.You can sign up for two years at this time.

If you would like to know more about GrantStation, you can view their website at www.GrantStation.com. If you missed the personalized tour we offered last year for NCHN members, you can take an automated tour (button is located in the upper right hand of the webpage) or you can sign up for their next general tour (details are located on their home page.)

If you have questions about the program and/or would like to participate or extend the services to your network members, Rebecca Davis.

Final call for submissions:
Send in your network's story today for inclusion in the NCHN Success Stories booklet and the RAC website.

For the fourth consecutive year, NCHN is collecting and compiling stories from member networks. All you need to do is complete the submission form with details about your project and send it to rdavis@nchn.org

Stories range in topics from successful collaborations to start-up projects. Even if your story is not about your success, you can share information about what you would do differently. The only objective is to educate other organizations by sharing what your network is doing.

View NCHN submissions on the RAC website...
Download the submission form (doc)
Questions? Email rdavis@nchn.org

NCHN has a new discussion board where you can post questions, comments, and pose discussions. This was created for you.

The General Discussion area is open for public viewing and posting by non-members. However, there is also an NCHN Members-only area that is only accessible (readable or writeable) by NCHN members. This section requires that we validate your membership. While we review the forum member logs periodically, if you want immediate access, just send an email to csullenberger@nchn.org and we will have you validated asap.

To register, go to http://z7.invisionfree.com/NCHN/index.php and click on "Register."

Download the Discussion Board tutorial (pdf)

NCHN Executive Director Elected to Breckinridge County Chamber of Commerce
Rebecca J. Davis, Ph.D., Executive Director of NCHN was recently elected to serve a three-year term on the Breckinridge County Chamber of Commerce. She will be inducted at the Chamber of Commerce Annual Dinner on June 15 in Harned, Kentucky. NCHN has been a member of the Chamber since 2007. NCHN was the sponsor of the Chamber's March 16th breakfast and was featured in their April 2010 newsletter (pdf).

Visit the Chamber's website at www.breckinridgecountychamberky.com
View the April 2010 Chamber Newsletter (pdf) - NCHN is featured


Hylant Group
Established in 1935, The Hylant Group has grown to over 600 industry professionals now ranked as the 25th largest firm Nationally (2009 Business Insurance Magazine).

For 75 years the Hylant Group has remained privately owned and operated. Our continued focus on driving bottom line value and understanding hospitals unique needs is the key to our success throughout the U.S. We continue to invest in our most valuable assets our service team and our clients. Hylant provides insurance products, wellness programs and disease management services that can be used by individual network facilities. Employee benefit programs include a life insurance and AD&D insurance program, as well as a pharmacy benefit program for self-insured health plans. NCHN networks have also looked to Hylant for liability coverage such as D&O, property, general liability, medical malpractice, reinsurance and captive insurance consulting.

Hylant's Medical Risk Practice is a group of professional advisors dedicated to helping our healthcare clients find better ways to manage and finance risk, with the goal of reducing cost and protecting reputations and assets.

What our clients expect from us:

Risk financing options for healthcare organizations that support their business goals
Technology tools to collect, manage and distribute exposure information to drive operational efficiencies and reduce cost
Risk management and educational resources that reduce the uncertainty of loss
Identification of medical risk exposures and delivery of products and services to mitigate financial loss

We have experience and expertise working with rural health networks in developing successful group programs for property and casualty insurance coverage.

To contact the Medical Risk Practice call:
Steve Bogart – Sr. Vice President | Medical Risk Practice
811 Madison Avenue | Toledo, OH 43604
P 419-259-6028 | F 419-255-7557 | | C 419-356-5440
E steve.bogart@hylant.com | www.hylant.com | www.hylantmedicalrisk.com

To contact the Group Benefits team call:
Jake Cox – Vice President | Group Benefits
811 Madison Avenue | Toledo, OH 43604
P 419-259-2796| F 419-259-2793 | | C 419-350-7632
E jake.cox@hylant.com | www.hylant.com
NCHN Member News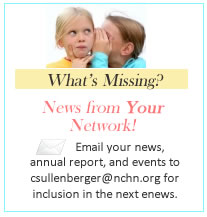 CROPS Seeking Telehealth Case Studies
The CROPS' Health Network Center is now offering Capacity Building Workshops (3 days) and we are seeking Telehealth Case Studies - especially ones in which Cisco, Avaya, and/or Polycom have been partners. We have our first workshop scheduled in northern Arizona (Four Corners Area) August 4-6, 2010 and I would like to have one Case Study to present in person, and possibly others via teleconferencing. Looking for a very dynamic presenter and well as a great story. We will pay travel expenses for one person to present in person. Interested members can send an email to me at info@ruralgrants.org expressing their interest with a short paragraph describing their success and qualifications to train.

Beverly Santicola, Executive Director
Center for Rural Outreach & Public Services
5115 East 250 South, Knox, IN 46534
Telephone: 866-843-3493
Cell Phone: 281-224-1443
Fax: 713-960-0537
Website: www.ruralgrants.org
CROPS Health Network Center: www.healthnetworkcenter.org

Nonprofit Networks Supply Travel Nurses to Rural Montana
Article by Candi Helseth. originally published in the Spring 2010 issue of the Rural Monitor, a publication of the Rural Assistance Center.
Two nonprofit ventures in Montana are proving that bigger isn't necessarily better, especially when it comes to rural nursing staff needs.The Montana Health Network (MHN), serving eastern Montana, began offering a travel nurse staffing program in 2006 and Monida Healthcare Network in western Montana followed suit a year later.

Travel nurse companies and recruiters place nurses in temporary positions, often in large city hospitals. While rural Montana facilities can fill temporary nursing slots using large travel nurse organizations, local travel nurses are more likely to understand the rural environment and are often available for shorter time frames than those centered in urban environments.

Jill Domek, Vice President of Aging Services for two nursing homes in Glendive, Mont., says that MHN nurses provide a greater consistency of care. Having the same nurses return reduces staff's time spent orientating temporary staff.

Continue reading...

Northeastern Rural Health Network: Job Announcement

Network Coordinator

Director sought to coordinate and supervise the activities of the Northeastern Rural Health Network, an eleven-member collaboration of the health and human service providers in Chesterfield, Dillon and Marlboro Counties in South Carolina.   Excellent communication,  supervision and knowledge of health care system is required.  Experience working with executive boards, writing and managing grant programs and working with multi-organizational projects is preferred.   Must be able to handle high degree of detail and manage several ongoing projects at one time.  BS/BA degree required.

 If this describes you, please send your resume via e-mail to NRHNDirector@gmail.com.  

Upcoming Events
Mark your calendar for the 2010 Regional Meetings

Denver, Colorado - Friday, September 17, 2010

Chicago, Illinois - Monday, September 27, 2010

Looking for more NCHN event dates? Find Quarterly Conference call dates and others in the Members Only section of the NCHN website.

Offered by National Center for Rural Health Works

When: July 7, 2010
Where: Reno, NV

The National Center presents "Train the Trainer" workshops to train in (1) Economic impact analysis, (2) Community health engagement (planning) process, and (3) Budget studies for new or expanded health care services. The training is designed for professionals from agencies that plan to be involved in providing assistance to communities in any of these three areas. Enrollment will be limited to 20 participants and will be "First Come, First Serve."

The workshop is one day from 8:30 am to 3:30 pm (about 6 hours) and 1/3 is health impact, 1/3 is community health engagement (planning), and 1/3 is health budgeting. Each participant will receive a packet of selected materials and a CD with all materials. In addition, Ann Peton will provide a one-hour training session on how to use mapping and spatial data analysis to further support the outcomes of the National Center.

Professionals completing the workshop will be able to measure the economic impact of the health sector on counties, communities, or zip code areas in their state. Economic impact studies can also measure the impact at the regional, state, or national level.

For more information or to register, go to http://www.ruralhealthworks.org/events.html

NCHN Quarterly Membership Calls
Monday, June 14, 2010 at 12:30 PM EST

Join NCHN in a discussion of the Patient Protection and Affordable Care Act and how health networks can help with the implementation.

Paul D. Moore, D.Ph., Senior Health Policy Advisor, HRSA, with the Office of Rural Health Policy and Carolyn Bruce, CEO, Western Healthcare Alliance. Dr. Moore, will provide information from the federal level and Ms. Bruce will discuss what is happening in 2010 and 2011 that health networks might respond to, with a look toward 2012 proposed activities. She will discuss approximately 12 areas of the legislation that health networks should pay attention to.

There is no cost to participate; however, pre-registration is required to ensure that enough conference lines are available.

To pre-register, please email dcomeau@synernet.net and provide your name and your network's name. Debbie will then email you with the dial in instructions. Handouts will be distributed on June 11th to those on the pre-registration list.

Monday, July 12, 2010 at 12:30 PM EST

There will be a second call on the Patient Protection and Affordable Care Act of 2010 (PPACA) and how health networks can assist with the implementation

Brock Slabach, Senior Vice President for Members Services, NRHA, will provide an overview of the essential features of the PPACA. Particular attention will be paid to those concepts, such as Accountable Care Organizations, that will require network participation. Heman A. Marshall, III, Principal, Woods & Rogers, LLC - Attorneys at Law, Roanoke, Virginia, will discuss "As a Network Leader, Do you know which provisions of the legislation directly affect healthcare providers?"

There is no cost to participate; however, pre-registration is required to ensure that enough conference lines are available.

To pre-register, please email dcomeau@synernet.net and provide your name and your network's name. Debbie will then email you with the dial in instructions. Handouts will be distributed on June 11th to those on the pre-registration list.

4th Annual Medicare RAC Summit
The Expansion of RAC and Contingency Auditing under Health Reform
September 13 - 14, 2010
Arlington, VA

Featured Sessions

Medicare RAC Preconference Boot Camp
The GAO Report on RAC
What your Board Needs to Know and Why
Plenary sessions on RAC, QIO, MAC, MIC and more
Interactive Hospital Roundtable on Current Issues
Challenges for Small Hospitals and CAHs
Concurrent Technical and Tactical Tracks
Legal Roundtable
Networking by Topic and by Region
Breakfast and Luncheon Table Topics
Medicare RAC Certificate Program

For more information or to register, visit the RAC Summit website...

Health Reform
Medicare to Participate in State Multi-payer Health Reform Efforts to Improve Quality and Lower Costs
The Department of Health and Human Services (HHS) and Centers for Medicare & Medicaid Services (CMS) today invited states to apply for participation in the Multi-payer Advanced Primary Care Practice Demonstration, an initiative in which Medicare will join Medicaid and private insurers in state-based efforts to improve the delivery of primary care and lower health care costs.

"Advanced Primary Care practices are one of our most promising models for improving the quality of care and bringing down health care costs across the country," said HHS Secretary Kathleen Sebelius. "By having Medicare participate in these demonstration projects, for the first time ever, we'll help these innovative models spread and take another big step towards building a health care system that works better for all Americans."

An Advanced Primary Care (APC) practice, commonly referred to as the patient-centered medical home, is a leading model for efficient management and delivery of quality health care services. APC practices promote accessible, continuous, and coordinated family-centered care utilizing a team approach and emphasizing prevention, health information technology, care coordination and shared decision making among participating patients and their providers.

Continue reading...

A new wesbite, sponsored by the Robert Wood Johnson Foundation and the Hirsch Health Law and Policy Program, has emerged and offers a number of helpful tools for Health Reform.

The website includes the following content:

Home: articles about Health Reform
Topics: Health Reform Implementation notes arranged by topics like Health Care Quality, Fraud, Medicaid & Medicare, Tax Reforms, and Workforce
Reform Overview: offers a summary of the legislation, immediate reforms, and a narrative timeframe for reforms
Library: links to latest news, enacted legislation, history, executive and Congress reports, third party resources, and constitutional challendes
Recent Agency Action: provides links to information by agency
Glossary

View the Health Reform GPS site

Health Reform Documents from Woods Rogers, PLC

The following articles are publications of Woods Rogers, PLC. They are distributed to Woods Rogers clients to alert them of how legislation will impact them. Thanks to Hemanl Marshall,III, (NCHN's 2010 Friend of NCHN Award Recipient) and Woods Rogers for sharing these documents with the NCHN membership.

Visit Woods Rogers online...

Monthly News Recap
ORHP has moved … but not too far! The office is now located on the entire 10th floor of the "B" wing of the Parklawn Building in Rockville, Maryland. ORHP Staff are now grouped by division/team/office – Hospital-State Division (HSD), Community Based Division (CBD), Policy-Research Team (PRT) and Office for Advancement of Tele-health (OAT) – and there is additional conference room and storage space.

ORHP's new address:
5600 Fishers Lane, Room 10B-45
Rockville, MD 20857
All email and phone numbers remain the same.

The ORHP Web site is also a much more attractive and accessible resource, thanks to a recent redesign undertaken by the U.S. Health Resources and Services Administration. Policy and research data, rural health-related resources and grant information – including information about grants in each state – are now easier to find and easier to use.

Visit the ORHP web site

Putting Data and Innovation to Work to Help Communities and Consumers Improve Health
HHS Secretary Kathleen Sebelius and Institute of Medicine President Harvey Fineberg today launched a national initiative to share a wealth of new community health data that will drive innovation and lead to the creation of new applications and tools to improve the health of Americans.  

To help citizens, clinicians and local leaders use data to improve health and value of health care, the Community Health Data Initiative (CHDI) is turning to Web application developers, mobile phone applications, social media, and other cutting-edge information technologies to "put our public health data to work."

"Our national health data constitute a precious resource that we are paying billions to assemble, but then too often wasting," Secretary Sebelius said. "When information sits on the shelves of government offices, it is underperforming. We need to bring these data alive. If made easily accessible by the public, our data can help raise awareness of health status and trigger efforts to improve it. The data can help our communities determine where action is most needed and what approaches might be most helpful. As a nation, we can and should harness the exploding creativity in our information technology and media sectors to help us get the most public benefit out of our data investments."

"In every science-based endeavor, data are the key to effective action," said Dr. Fineberg. "We need to make more creative and vigorous use of the data we generate now, and we need to create a demand-and-use cycle that will bring about even better health information in the future."

Continue reading...

CMS rules on privileging issues for telemedicine
The U.S. Centers for Medicare and Medicaid Services (CMS) proposed new regulations on May 26 in the Federal Register addressing the credentialing and privileging of physicians and practitioners providing telemedicine services in support of the current process used by many telemedicine programs.
 
ATA is still studying the details of the rule. The rule appears to ensure that Medicare-participating hospitals will be able to credential and grant privileges to telemedicine physicians in a manner similar to the Joint Commission process. The new flexibility under the proposed rule would reduce the burden and duplicative nature of the traditional credentialing and privileging process for Medicare-participating hospitals and critical access hospitals that are engaged in telemedicine agreements, while still assuring accountability to the process. However, the proposed rule does not allow such a "proxy" process between hospitals and ambulatory centers and there may be other concerns.
 
To avoid any problems in the interim, CMS also notified the Joint Commission that it may continue its existing "by proxy" credentialing and privileging requirements for telehealth practitioners until March 1, 2011 – by which time final CMS regulations should be in place.

A copy of the proposed rule is available by clicking here (pdf). CMS will accept comments on the proposal through July 26.

Funding Available: $30.3 Million for Beacon Community Cooperative Agreements
An additional $30.3 million is currently available to fund two additional Beacon Community cooperative agreement awards. Please note that the Office of the National Coordinator for Health Information Technology is accepting Letters of Intent from potential applicants until 11:59 PM EDT June 9, 2010.

The Beacon Community Cooperative Agreement Program provides funding to communities to build and strengthen their health information technology (health IT) infrastructure and exchange capabilities. These communities will demonstrate the vision of a future where hospitals, clinicians, and patients are meaningful users of health IT, and together the community achieves measurable improvements in health care quality, safety, efficiency, and population health.

The Program provides funding to communities at the cutting edge of electronic health record (EHR) adoption and health information exchange to push them to a new level of sustainable health care quality and efficiency. This program is anticipated to demonstrate how health IT can help providers and consumers develop innovative ways of delivering care leading to sustainable and measurable health and efficiency improvements. The program also will generate lessons learned on how other communities can achieve similar goals enabled by health IT.

View details and get materials...

Announcing National Rural Health Resource Center

The National Rural Health Resource Center (The Center), previously the Rural Health Resource Center, is a national technical assistance and knowledge center based in Duluth, MN. The Center has a well established brand and reputation, and the name change is more reflective of the scope of services offered by the organization.

The Center, incorporated in 1994, is a nonprofit organization dedicated to sustaining and improving health care in rural communities. As the nation's leading technical assistance and knowledge center in rural health, The Center focuses on five core areas: performance improvement, health information technology, recruitment & retention, community health assessments and networking.

The Center is currently involved in a variety of federally funded and fee-for-service programs including: the Technical Assistance and Services Center (TASC) for the Medicare Rural Hospital Flexibility Program, Minnesota Web Recruitment, Rural Health Innovations, Delta Rural Health Performance Improvement (RHPI), Webinars, Consulting Services, and Conference Coordination.

Recently, The Center, as a partner of Key Health Alliance, was awarded a Department of Health and Human Services grant to provide health information technology (HIT) technical assistance to clinics and hospitals in Minnesota and North Dakota.

"The Center has established a reputation on the national level for strengthening rural health care," says Terry Hill, Executive Director of The Center. "The new name reflects the increased scope of work with rural health programs nationwide."

Legislative Update: EHR Incentive Payments Now Available to More Physicians
From the May 2010 issue of NOSORH's The Branch
On April 15, President Obama signed H.R. 4851 (The Continuing Extension Act of 2010) extending unemployment benefits and temporarily "fixing" the physician fee schedule problem (commonly referred to as the SGR problem). A little-noticed provision inserted into the bill also fixed a problem with EHR incentive payments that otherwise would have prevented thousands of physicians from qualifying for the payments later this year.

When EHR incentive payments were originally approved as part of the Economic Recovery legislation passed last year, language in the bill excluded so-called "hospital-based" physicians from receiving these incentive payments. Although the language only specifically referred to ER physicians, pathologists and anesthesiologists, the legislative language gave the Secretary of Health and Human Services broad authority to exclude other "hospital-based" physicians from the program, whether they were practicing in an inpatient or outpatient setting. When the Secretary issued the proposed "meaningful use" rules for the EHR incentive payments this past January, it was clear that far more physicians would be classified as "hospital-based," and thereby excluded from the program, than originally expected.

By clarifying what types of physicians are classified as "provider-based" in H.R. 4851, Congress ensured that thousands of more physicians will be eligible for EHR incentive payments than would have been otherwise. In essence, the hospital-based exclusion will now only apply to pathologists, anesthesiologists or emergency physicians who provide substantially all of their services in an emergency room or hospital inpatient setting. Physicians who provide substantially all of their services in a hospital outpatient setting will be eligible for EHR incentive payments provided they meet all of the incentive payments requirements.

CMS is expected to publish the final EHR meaningful use criteria in late June or early July. The new legislative directive will be reflected in the final rule.

Funding: Frontier Community Health Integration Demonstration Program
CFDA: 93.155  --  Rural Health Research Centers
Due: June 22, 2010


Description: The purpose of the Frontier Community Health Integration Demonstration is to develop and test new models for the delivery of health care services in frontier areas through improving access to and better integrating the delivery of health care to Medicare beneficiaries. The primary focus areas of the demonstration are the following: (1)Explore ways to increase access to, and improve the adequacy of, payments for acute care, extended care, and other essential health care services provided under the Medicare and Medicaid programs in frontier areas; (2)Evaluate regulatory challenges facing frontier providers and the communities they serve. HRSA will be funding this cooperative agreement to provide technical assistance and broad analysis of regulatory issues and challenges facing low-volume, frontier providers in the context of implementing the Centers for Medicare and Medicaid (CMS) demonstration authorized in Section 123 of MIPPA. Participation in the HRSA-funded activities does not guarantee participation in the CMS demonstration.

Medicare Provides Assistance to Help Low Income Beneficiaries with Prescription Costs
Washington DC, June 1, 2010 – More Medicare beneficiaries will qualify for "Extra Help" with their prescription drug costs, and be eligible to pay no more than $2.50 for generic drugs and $6.30 for each brand name drug thanks to changes to Medicare's Low-Income Subsidy Program (also known as LIS or "Extra Help") that take effect this year. These changes make it easier than ever for people on Medicare with limited incomes to save on their drug costs. 

The Centers for Medicare & Medicaid Services estimates that "Extra Help" can save eligible Medicare beneficiaries as much as $3,900 per year.   It is estimated that more than 1.8 million people with Medicare may be eligible for "Extra Help," but are not currently enrolled to take advantage of these savings.

Changes in the law enacted in the Medicare Improvements for Patients and Providers Act (MIPPA) of 2008 make it easier for Medicare beneficiaries to qualify for "Extra Help" by changing the way income and assets are counted in 2010. When determining eligibility for "Extra Help," the Social Security Administration, who handles enrollment in the program, will no longer count life insurance policies as a resource. In addition, help received from family and friends to pay for household expenses like food, mortgage, rent and utilities will no longer count as income.

"These changes to the 'Extra Help' program make it easier for more people to get help paying for their prescription drugs," said Marilyn Tavenner, CMS Principal Deputy Administrator. "Even if you were turned down for 'Extra Help' before, you should reapply. If you qualify, you will receive help paying for Medicare prescription drug coverage premiums, copayments and deductibles."

$51 Million in Affordable Care Act Grants to Innovate, Improve, and Enhance Health Insurance Premium Rate Review
New grant program providing $250 million to states over next five years will strengthen oversight of insurance premiums and rate hikes

HHS Secretary Kathleen Sebelius today announced the availability of $51 million in Health Insurance Premium Review Grants through the Affordable Care Act.  These funds are the first round of grants available to states through a new $250 million grant program to create and strengthen insurance rate review processes.

"This is an important step in putting consumers back in control of their health care," said Secretary Sebelius. "These new grants will help states protect consumers and small employers by holding insurers accountable for unreasonable insurance rate increases that have made coverage unaffordable for many American families. By strengthening oversight of insurance premiums, these grants will help put affordable coverage back within the reach for Americans who have been hit hard by skyrocketing costs."

All states and the District of Columbia are eligible for this first round of rate review grants.  To receive a grant, a state must submit a plan for how it will use grant funds to develop or enhance its process of reviewing and approving, disapproving, or modifying health insurance premium requests.  States with successful applications will receive a $1 million grant during the first round. 

"These funds will help states strengthen their oversight capabilities and will allow states that do not currently review rates to establish a program," said Jay Angoff, Director of the Office of Consumer Information and Insurance Oversight. "By subjecting rates to new public scrutiny, the oversight of premium increases will ultimately help ensure that consumers receive substantial value for their insurance dollars."