Monthly Column: Clara Peller Would Have Been Proud
Who would have been proud?
If the name Clara Peller doesn't ring a bell, how about this: "Where's the Beef?" Some of you are going "Oh, that Clara Peller." But for those of you who don't know (and haven't already Googled it), in 1984, Wendy's Restaurants began a television ad campaign where Ms. Peller, an 81 year-old character actress orders a hamburger from a fictional Wendy's competitor that turns out to be a whole lot of bun and very little beef, causing her to exclaim: "Where's the Beef?" This quickly became a catchphrase for any situation lacking substance or content and even became a slogan in that year's presidential election campaign.
And why would she be proud?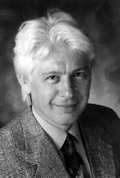 Jay Seifert is co-founder of LoneStart Wellness. He is a monthly wellness guest columnist for the NCHN e-News and blog.