Leadership Corner

From a Distance
by Jo Anne Preston, RWHC
I teach workshops, and I want people here in person! I am biased that in-person learning and dialogue is best, and for some things it is. However, for more topics and meetings than one might think, distance learning technology can work. I've made a lot of mistakes trying to embrace this technology, so here are the top ten things I have learned the hard way, some I just picked up from a very effective webinar (yes, I learned in a webinar) on this very topic.
CONTINUE READING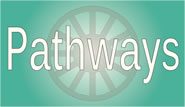 Featured Network Program: NEON Pathways Community Hub
The Pathways Community Hub Program is a community wide, community based care coordination infrastructure that ensures the highest risk individuals in a community are connected to meaningful health and social services that contribute to positive health outcomes.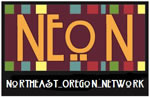 The Northeast Oregon Network (NEON) serves as the neutral entity that is neither a payer nor a service provider. In the role of the Hub, NEON is dedicated to providing the partner coordination services that help reduce duplication of services, aids in identifying those most at risk, provides training, a community based data system, evaluation of outcomes, and, as the Hub model grows, contracting with payers. Project partners employ the trained community health workers who identify the at risk community members, provide assessment and determine which evidence based pathways to assign. Community Health Workers work with the identified community members to complete the assigned pathways, all with the intent of linking people in need with resources. Once a Pathway is complete, it generates a payment for outcome via a community based data tracking system.
Additional Links: VIEW OTHER RECENT NETWORK FEATURES | SUBMIT A STORY
Jordan Tenenbaum to Speak at the 2015 NCHN Leadership Summit


Jordan Tenenbaum will kick off the 2015 NCHN Leadership Summit with a discussion about being a "brave leader" and the impact it can have on rural health. In addition to exploring 6 ideas to improve your leadership skills, Jordan will provide examples, tools, and/or resources for each idea. Following the presentation, Jordan will lead Summit participants in a "Myth Busting" sharing session about business modeling for rural health networks. As an executive leader with extensive health care experience in the for-profit, non-profit and academic-based sectors, Jordan will motivate Summit participants to become "brave leaders."

Jordan serves as Vice President, Business Development for Allevant Solutions. He assisted in leading Allevant Solutions, LLC to champion a new, smarter approach for rural hospitals to care for a broader and more complex patient group. Developed as a joint venture between Mayo Clinic and Select Medical, Allevant's programs integrate innovative clinical services, quality improvement efforts and business expertise. Jordan received a Bachelor's degree in Kinesiology at the University of Wisconsin – Madison, a Master's in Health Administration from Washington University in St. Louis, and a Fellowship in Hospital Administration from Thomas Jefferson University Hospital in Philadelphia, PA.

Join Jordan on Monday, January 19th @ 9:15 AM for 6 Ideas of Brave Leadership: You are a Brave Rural Health Network Leader


January 19-20, 2015

Sheraton Sand Key Resort
1160 Gulf Blvd.
Clearwater Beach, FL

QUICK LINKS
» MAKE RESERVATIONS
» VIEW THE AGENDA
NCHN's 1st Executive Roundtable (ER) Call Held

The first ER call was held on November 25th. The topics of the call was strategic thinking. 19 individuals participated representing 16 networks.

The next call will be held on December 11th at 1:00 PM ET. Details and call-in information will be distributed next week. If you need assistance or have questions, contact Rebecca.

GrantStation Tour

GrantStation, a strategic partner of NCHN, is offering a free tour of the GrantStation website at 2:00 PM ET on December 9th. Register here. NCHN Members can subscribe to GrantStation for a significantly reduced rate. Contact Christy for more information.

Tools and Strategies for Managing Health Networks

A new resource has been posted to the Network Toolchest. Heman A. Marhsall, III, led a presentation last month that covered basic organizational development. You can download the powerpoint (Basic Organizational Development) here.

Funding Announcements

Rural Health Network Development Planning Program
The purpose of the Network Planning program is to assist in the development of an integrated healthcare network, if the network participants do not have a history of formal collaborative efforts. Health care networks can be an effective strategy to help smaller rural health care providers and health care service organizations align resources and strategies, achieve economies of scale and efficiency, and address challenges more effectively as a group than as single providers. The Network Planning program promotes the planning and development of healthcare networks in order to: (i) achieve efficiencies; (ii) expand access to, coordinate, and improve the quality of essential health care services; and (iii) strengthen the rural health care system as a whole.
(Deadline: January 9, 2015)

TA Call: December 3, 2014 | 2:00 - 3:00 PM ET (Conference line (for audio): 800-593-0693, passcode: 15803)
» MORE INFO

National Headlines

Senate passes rural health care resolution » READ

Nonprofits in Rural America Face Deepening Problems » VIEW

Fourth annual National Rural Health Day set to take place on Nov. 20 » READ

USDA Announces Series of Rural Health Grants » READ

Nation Celebrates National Rural Health Day » READ

Automated CPR machine adds health care hand » READ

Who's being hurt by the physician shortage? » READ

Rural healthcare in crisis: What does the future hold? » READ




ACA News

Four Reasons Medical Assistants are Key to Transforming Healthcare » READ

On National Rural Health Day, Secretary Vilsack Touts Benefits of Affordable Care Act to Rural Communities, Announces New Health Investments » READ

Secretary's Column: Getting Covered is Good for Rural America » READ

ACA Implementation and Low Confidence in Government » READ
Now Available: "Achieving Excellence Across All CG-CAHPS Core Measures: Lessons from Top-Performing Medical Practices" Webcast Replay » READ




HIT News

CMS extends 2014 EHR attestation deadline for eligible hospitals, CAHs » READ

Top 10 health IT predictions for 2015 » READ

Ebola treatment: Telemedicine can help » READ

VA Using Technology to Help Quash Disparities for Rural Vets Needing Health Care » READ
$8.6 Million in Telehealth Grants: ONC and USDA Celebrate National Rural Health Day » READ