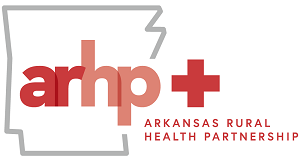 Arkansas Rural Health Partnership
Founded in: 2007
NCHN Member Since: 2014

1969 Lakehall Road
Lake Village, AR 71653

1969 Lakehall Road
Lake Village, AR 71653
870-632-7299
The mission of the Greater Delta Alliance for Health (GDAH) is to create and implement sustainable community solutions to improve Southeast Arkansas rural healthcare infrastructure by improving access to health care services, improving health information technology, promoting healthy lifestyles, and reducing health care costs through advocacy.
17
Community Health Needs Assessments Grant Writing Mental Health ED Assessments Care Coordination Quality Improvement Support Healthcare Provider On-site simulation training Distance Learning opportunities OUD Counseling via telehealth Opioid Community and provider education Mental Health First Aid training Professional Roundtables Contract Negotiation
2019 NCHN Outstanding Network
The Arkansas Rural Health Partnership (ARHP) is a non-profit, horizontal hospital network governed by the Chief Executive Officers of the following hospitals in rural Arkansas.
This unique network is comprised of rural hospitals located in Arkansas, Ashley, Bradley, Chicot, Dallas, Desha, Drew and Jefferson Counties. Together we will continue to expand, nurture and provide resource programs throughout the Partnership's Service Area.

Primary Network Contact
Ms Mellie Bridewell
Chief Executive Officer
870-265-6553
MBBridewell@uams.edu