NCHN e-News | Issue 15 | September 27, 2010



Health Reform
• Medicare beneficiaries in donut hole will see 50-percent discount on brand name drugs in 2011
• Key Health Law Provisions Began Sept. 23
• Sebelius announces $42.5 million for public health improvement programs through the Affordable Care Act

Monthly News Recap

• Health IT Policy Committee's Information Exchange Workgroup Seeks Comments
• Results from a Rural Broadband Capabilities Survey
• Network Funding: Rural Health Network Development RFP Announcement
• HHS releases $101 million in emergency funding to states for energy assistance

NCHN thanks its Business Partners for their invaluable support of the Association. Please take a moment to visit the Business Partners and see what they can do for your network.
From the NCHN Board
As you read this, representatives from 15 networks are meeting in Chicago to discuss the Patient Protection Affordable Care Act (PPACA) and exploring options and discussing strategies for networks to become active participants in the implementation of this historical legislation. Participants will hear the latest PPACA information from Rick Wilk, Regional Administrator, HRSA Chicago Regional Office and Gregory R. Dill, Associate Regional Administrator, Division of Financial Management & Transfer Services Operation, CMS Region 5, Chicago Office.

Later in the day, Tim Cox, President, Northland Healthcare Alliance will lead a Roundtable Discussion when participants will share their early ideas and develop concepts for networks' involvement in PPACA. Other featured speakers include, Liz Bailey, Executive Director, Cooperative Development Foundation who will be discussing how the Foundation identified and selected elderly rural home health care as a priority for the organization, along with a candid discussion about how private foundations make funding decisions, strategies for working with private foundations, and tips for developing and submitting successful proposals to private funders. Participants will also learn more about NCHN's Resource Development Tools and our Business Partners. Jon Sewell, President & CEO, Health Enterprises of Iowa will share various strategies that have worked and not worked over the past 27 years for his network and discuss future directors.

Watch for a recap of the Chicago meeting in the November eNews!

Common Components of Health Networks Survey - We need your input!
Last month, the 2011 NCHN Annual Conference Planning Committee requested assistance in completing a short survey on the commonly shared components of successful health network organizations, regardless of type, size, age, location, etc. We thank the approximately 40 individuals that took the time to complete the survey! And especially the 21 NCHN members, but we need more input!

We are looking for input from network leaders, staff, board members, officers, network members, former staff, and anyone connected to networks, either presently or formerly. The 2011 Annual Conference Planning Committee is planning a number of exciting sessions around "Common Components" --- components that all networks have or should have in place to be successful. These are components of the organization, not characteristics of the network leader. We will share the results of the survey in the November eNews!

Help us collect information from a variety of folks that understand the important work networks accomplish --- please complete the survey today and share the link with your board members and others actively involved in health networks! Jump onto this link and provide your feedback and plan now to attend the 2011 Conference!

NCHN Executive Coaching Program: Applications are still being accepted!
To Participate in the Program: Any NCHN member may apply to participate in the program as a Coachee. You must be a staff member of an NCHN organizational member in good standing. (Dues must be current.) A completed application must be submitted. You must agree to maintain confidentiality between you and your coach and assistance with the evaluation of the overall Executive Coaching Program.

There is no charge to participate in the program; however, as the coachee, you must assume responsibility for the cost of the coaching phone call. (You will call your coach for the coaching sessions.)

If you are interested in receiving coaching please complete the NCHN Coachee Application Form (doc) and return to rdavis@nchn.org

October Call Dates
2011 Annual Conference Planning Committee Call: Thursday, October 14 at 12:30 PM ET
Executive Committee Call: Monday, October 18 at 1:00 PM ET
Program Development Committee Call: Tuesday, October 19 at 1:00 PM ET
Peer-to-Peer Mentoring Sharing Session with Network Planning Grantees: Wednesday, October 20 at 1:30 PM ET
2010 Regional Meeting Planning Committee: Wednesday, October 27 at 11:00 AM ET
2011 Annual Conference Planning Committee Call: Thursday, October 28 at 12:30 PM ET
View upcoming NCHN Member Calls

MedAssets
MedAssets, a leading healthcare business solution provider in the U.S., aims to improve healthcare providers' cash flow and operating margin from existing operations through its portfolio of revenue cycle, supply chain and decision support services. As a strategic business partner, MedAssets can replace multiple vendors and decrease supply costs by 3-10% and increase net patient revenue by 1-3%. MedAssets builds customized programs to fit the unique strategic goals of each its customers using the expertise of each of our subsidiaries, including:  

MedAssets Supply Chain Systems is one of the fastest growing group purchasing organizations in the U.S. that builds customized solutions encompassing procurement of common medical supplies, pharmaceuticals, food and nutrition items, and capital equipment.

MedAssets Analytical Systems is a supply chain technology company that provides supply chain analytics and data conditioning services that drive operational efficiency, supply cost reduction and transparency across the supply chain.  This is made possible through the combination of advanced software tools that work with existing IT assets. 

Aspen Healthcare Metrics is a national, clinical service line consulting firm that provides management consulting and benchmarking services.  Aspen provides programs to reduce clinical costs, improve physician-hospital relationships, and provide benchmarking and performance analysis. 

MedAssets Net Revenue Systems provides comprehensive best-of-breed revenue cycle solutions with services that include: strategic pricing, charge capturing, and ongoing ChargeMaster management tools, all of which have been Peer Reviewed by HFMA.  MedAssets Net Revenue Systems also offers electronic claims processing, insurance follow up, Self Pay and balance after insurance follow-up, denials management and a tool to link supply cost data with charge data – CrossWalk®. NRS has an affordable ChargeMaster solution that is specific to the Small Market.

Avega Health Systems is an innovative leader for decision support technology and has been ranked number one for the last 5 out of 7 years as "Best in KLAS" in Business Decision Support - KLAS Enterprises, LLC. Avega's clients have recognized return on investment by utilizing the company's product offerings that include: contract management, budgeting, cost accounting, clinical analytics and key indicators/executive dashboard. In addition, Avega has an affordable solution specific to the Small Market with no upfront fees or implementation cost.

Whether working with a large integrated delivery network or small rural community hospital, MedAssets serves as one strategic business partner replacing multiple vendors to provide a solution that will ensure increased cash flow and high quality care for years to come.

For more information, contact:
Mark Hess, President, Customer Management (West)
Office Phone: 818-933-5005 
Cell Phone: 415-867-8074
E-mail: mhess@medassets.com
Website: www.medassets.com
NCHN Member News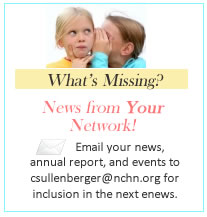 ICAHN: Critical Access Hospitals Receive $374,100 in Grants
Illinois Critical Access Hospital Network (ICAHN) recently awarded grants to 48 hospitals with funds from the 2010 Medicare Rural Hospital Flexibility Program (FLEX). Hospitals applied for grant funds in seven categories of activity, summarized below.

2010 Flex Awards

Information Technology: 17 awards totaling $85,000
Emergency Medical Services: 16 awards totaling $60,270
Community Development: 14 awards totaling $61,650
Recruitment/Retention: 14 awards totaling $68,510
Men's/Women's Health Awareness: 11 awards totaling $10,265
Hospital Board Education: 10 awards totaling $27,450
Special Projects: 5 awards totaling $60,955
TOTAL: 87 awards totaling $374,100

Congratulations to the hospitals that received a 2010 FLEX grant.

For additional information on the grant program or would like information on successful project proposals, contact Matt Comerford at mcomerford@icahn.org. For more information about ICAHN, go to www.icahn.org

Source: ICAHN CAH News Update, September 2010

Rural Workforce Development Gets Boost from Federal Grant
Illinois Critical Access Hospital Network (ICAHN, a NCHN Member) will be working with University of Illinois Rockford and area Critical Access Hospitals to develop a regional network to address rural workforce recruitment and retention

September 24, 2010 - The National Center for Rural Health Professions (NCRHP) of the University of Illinois Rockford will serve as the healthcare workforce training organization for the newly created Southeastern Illinois Rural Health Workforce Development Network.

The Department of Health and Human Services, Health Resources and Services Administration (HRSA) recently announced funding for a 3-year project to create a rural health workforce pipeline. The HRSA award, which is part of the federally-sponsored 'Rural Health Workforce Development Program', supports the establishment of the Southeastern Illinois Rural Health Workforce Development Network. Network participants include the Illinois Critical Access Hospital Network (ICAHN), Hamilton Memorial Hospital, Fairfield Memorial Hospital, Frontier Community College, the Lawrence County Public Health Department, and the Center for Rural Health of the Illinois Department of Public Health.

Continue reading... (Source: WIFR.com, September 24, 2010)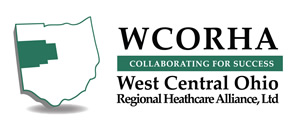 Featured Network: West Central Ohio Regional Healthcare Alliance, Ltd. (WCORHA)
WCORHA was started in 1995 and is celebrating it's 15th anniversary this year. The two major initiatives that have come out of WCORHA are the development of the Cancer Network of West Central Ohio (a free standing treatment center), and New Vision Laboratory (a "laboratory without walls" that is shared between two hospitals).

We have one revenue generating program, which is the operation of a shared Occupational Health program among 4 of the 5 hospitals. Within the Occupational Health arena, we are hoping to capitalize on PPACA 's emphasis on worksite wellness programs, as we launch our own WellScriptprogram this fall.

WCORHA facilitates the following Advisory Teams among the hospitals in an effort to generate ideas and opportunities for collaboration:

Pharmacy
Radiology
Education/HR
Material Managers
Medical Staff Coordinators
Recovery Audit Contract Coordinators

Examples of this collaboration include:

Leadership Transformation Program in 2009-2010, a 9 month long program focused on 40 mid-level managers. Our educational partners in this program were Sg2 and Paradigm Learning.
Shared Nuclear Medicine Tech among 3 hospitals
Group Purchasing through Premier, and Med-Surg Distribution Agreement
Regional Contracts for elevator maintenance, infectious waste removal, vendor credentialing program, biomedical engineering coverage, radionuclide pharmaceuticals, Call-A-Nurse services

Our Strategic Plan has identified the following areas of focus for 2010-2013, with a specific emphasis on how we can collaborate to survive in the era of health care reform:

Patient Satisfaction
Leadership Education
Operational Improvements
Information Services
Quality & Clinical Excellence

Download the WCORHA Sharing Form (pdf)
Contact: Robin Johnson, Executive Director
Email: rgjohnson@health-partners.org
2615 Fort Amanda Road·  Lima, OH 45804 ·
Ph: 1.800.779.8046
www.wcorha.org

About the NCHN Featured Network (NEW)
One of the greatest values NCHN can bring to its members is information about what networks throughout the country are doing to meet the needs of their communities. To share information about your network, you can submit your paper to csullenberger@nchn.org using the following template: NCHN Sharing Form (doc). One network will be featured every week. We look forward to sharing more networks as they come in.

At the NCHN Regional Meeting in Chicago today, each attendee will share information about their network. In addition, each has submitted a one page white paper. Thanks to our members who are attending and whose submissions served as the foundation of the idea to start this section of our Weekly and Monthly e-News!

Upcoming Events
NCHN Special Interest Call

Date: Tuesday, October 12 at 12:30 – 2:00 PM ET

"Business Model of Sustainability for Health Networks"
Panel of Successful Network Leaders will discuss how they have developed programs and services that have led to the long-term viability of their health networks.

Confirmed speakers are: Gerry Vicenzi, Synernet, ME; Larry Matheny, Coastal Carolinas Health Alliance, NC; Jon Sewell, Health Enterprises of Iowa; Martha McLeod, North Country Health Consortium, NH; and Carolyn Bruce, Western Healthcare Alliance, CO.

NCHN Technical Assistance Call

Date: Tuesday, October 12 at 3:00 PM ET

Rural Network Development Grant Program
Leticia Manning, Public Health Analyst, ORHP, will discuss the guidance for the grant program.

GrantStation Webinar

Date: Thursday, October 21 at 2:00 PM ET

Please join Rebecca Davis, Executive Director, National Cooperative of Health Networks Association (NCHN), and Cynthia M. Adams, CEO of GrantStation for this short and informative tour of the GrantStation website. The webinar will review the many tools and resources available on GrantStation to help you identify the right grantmaker for your health care programs, as well as write compelling letters of inquiry and powerful grant proposals. This interactive session will use projects from participants to demonstrate how the GrantStation website can assist you in identifying health care funding opportunities. There will be lots of time for questions. Register online...

NCHN Special Interest Call

Date: Monday, November 8 at 12:30 PM ET

Michael McNeely, HRSA, will discuss the Meaningful Use final rules and their impact on hospitals.

Next NCHN Quarterly Membership Call

Date: December 13 at 12:30 PM ET

Topic: Open discussion to review the year and talk about plans for 2011

Registration Details

NCHN calls are free of charge to members. Registration is required. To register for any of the NCHN calls, email Debbie Comeau at dcomeau@Synernet.net. You will receive dial-in information, instructions, and materials via email prior to the call.

Personal Health Records — Understanding the Evolving Landscape
Date: Friday, December 3, 2010
Location: FTC Conference Center, 601 New Jersey Avenue, NW, Washington, DC 20001

On Friday, December 3, the Office of National Coordinator for Health Information Technology (ONC) will host a free day-long public roundtable on "Personal Health Records — Understanding the Evolving Landscape."

The roundtable is designed to inform ONC's Congressionally mandated report on privacy and security requirements for non-Covered Entities (non-CEs), with a focus on personal health records (PHRs) and related service providers (Section 13424 of the HITECH Act).

The roundtable will include four panels of prominent researchers, legal scholars, and representatives of consumer, patient, and industry organizations. It will address the current state and evolving nature of PHRs and related technologies (including mobile technologies and social networking), consumer and industry expectations and attitudes toward privacy and security practices, and the pros and cons of different approaches to the requirements that should apply to non-CE PHRs and related technologies.

Registration and additional conference information will be available in October at http://healthit.hhs.gov/PHRroundtable

Presented by Texas Health Institute and TMF Health Quality Institute in partnership with Gulf Coast Regional Extension Center

Date: Thursday – Saturday, September 30 – October 2
Location: The Westin Oaks, 5011 Westheimer Road, Houston

Subject matter experts will discuss: (Continuing Education Offered)

"Meaningful use"
Privacy and security
HIT policy in Texas
Careers in HIT and health information exchange and
More!

Who should attend?

Health care professionals and others looking for the basics and beyond of HIT
Physicians and their staff considering adoption of EHR technology
Those seeking a career in HIT

Space is limited

For more information, including the agenda, please visit www.TexasHealthITSummit.org

Rural Health Network Development Grant Program: Technical Assistance Call
Date: Thursday, October 7, 2010 at 2:00 PM EST


Toll-free call in: 1-888-603-9752.
Passcode: Network

For your reference, the Technical Assistance call will be recorded and available for playback within one hour of the end of the call and will be available until November 12, 2010. The phone number to hear the recorded call is 1-800-944-3317.

The application due date is November 12, 2010.

View the RFP and Announcement...

The White House: National Health Care Conference Call with African-American Leaders
Date: Monday, September 27, 2010 at 2:00 PM EST


Toll-free call in: (800) 230-1059


You are invited to join Nancy Ann DeParle and Dr. Garth Graham for a conference call to discuss key new benefits under the Affordable Care Act. We want to ensure that community leaders like you have the most up-to-date information and resources about these new benefits to share with your communities.

On September 23rd, the six month anniversary of the Affordable Care Act, several new health care benefits begin to apply:

Eligible young people up to age 26 can stay on their parent's health insurance plan
Key prevention benefits are covered with no out-of-pocket costs
Insurance companies can no longer deny coverage to kids because of pre-existing conditions or drop someone from coverage because of a paperwork mistake.

They will speak about how consumers and communities are already benefiting from the new law. White House and Health and Human Service officials will provide an update on how the Affordable Care Act is being implemented, highlight new outreach resources, and answer questions from community leaders. Please forward this invitation widely. This call is closed press and for your informational purposes only.

You do not need to RSVP for this call.

If you have questions, email public@who.eop.gov

Health Reform
Medicare beneficiaries in donut hole will see 50-percent discount on brand name drugs in 2011
HHS News Release - September 23, 2010
WASHINGTON, DC - Vice President Joe Biden, the U.S. Department of Health and Human Services and the Centers for Medicare & Medicaid Services (CMS) today announced that the nation's pharmaceutical manufacturers will provide 50 percent discounts on the cost of covered brand-name prescription drugs for beneficiaries in the Medicare Part D coverage gap, or donut hole, starting in 2011. 

Vice President Biden and Secretary Sebelius made the announcement on a grassroots conference call with seniors from across the country. On the call, the Vice President and the Secretary discussed the benefits of the Affordable Care Act for seniors including the prescription drug discounts and provisions in the law that help fight fraud and make certain preventive care and annual wellness exams, free for most Medicare beneficiaries.

Continue reading...

Key Health Law Provisions Began Sept. 23
September 14, 2010 - For many years, Ric and Jill Lathrop held their breath when the annual open enrollment period for their health insurance plan rolled around. Their two boys, now 12 and 14, have severe hemophilia, and each needs twice-weekly injections of a blood clotting replacement factor that costs roughly $250,000 per person per year. The couple lived in fear that their health plan would put a lifetime limit on their benefits.

In 2005, that's what happened. The Oshkosh, Wis., hospital where Ric Lathrop worked as an MRI technician instituted a $2 million lifetime cap on benefits for the entire family. Rather than wait for their benefits to run out, the Lathrop family relocated to Illinois, where Ric Lathrop got a job at a hospital in Peoria; along with the job came insurance without lifetime limits.

If that coverage had changed, the Lathrops might have had to move again . . . and maybe again. But the federal health-care overhaul makes further wandering unnecessary. Starting Sept. 23, the new law requires that when health plans renew their coverage for the coming year, they eliminate lifetime limits on coverage.

Continue reading... (Source: Kaiser Health News, Michelle Andrews, Sept. 14, 2010)
More about September 23rd changes from Kaiser Health News: A Guide To Sept. 23: Health Law's Big Day

Sebelius announces $42.5 million for public health improvement programs through the Affordable Care Act
September 20, 2010 - U.S. Department of Health and Human Services Secretary Kathleen Sebelius today announced that the Centers for Disease Control and Prevention (CDC) has awarded funding for 94 projects totaling $42.5 million to state, tribal, local and territorial health departments to improve their ability to provide public health services.  This funding, made possible through the new Prevention and Public Health Fund created by the Affordable Care Act, will be distributed through cooperative agreements to 49 states, eight federally recognized tribes, Washington, D.C., nine large local health departments, five territories, and three Affiliated Pacific Island jurisdictions to maximize public health efforts.

"These funds will help health departments around the country to improve the quality and effectiveness of the critical health services that millions of Americans rely on every day," said Secretary Sebelius.  "Strengthening our public health system through better coordination and collaboration will help to deliver higher quality health care more efficiently."

Continue reading... (Source: HHS News Release, September 20, 2010)

Monthly News Recap
Health IT Policy Committee's Information Exchange Workgroup Seeks Comments

Deadline for Comments: October 4, 2010

The Health IT Policy Committee's Information Exchange Workgroup seeks your help. The workgroup, chaired by Micky Tripathi and David Lansky, invites you to offer insights on creating provider directories that will help enable nationwide health information exchange.

The Federal Advisory Committee Blog is open until October 4, 2010, for comments on the business needs of individuals and organizations that would use health information exchange services, as well as on the technical, organizational, business, and policy barriers that might prevent rapid rollout of provider directories to support health information exchange transactions.



Comments can be submitted online on the blog website or emailed to: judy.sparrow@hhs.gov (use "Information Exchange Workgroup" in the header and identify the question to which you are responding).

Results from a Rural Broadband Capabilities Survey
The Rural Broadband Capabilities Survey was distributed by the National Rural Health Resource Center, Duluth, MN, on May 7, 2010 and closed on May 14, 2010. All State Offices of Rural Health and Flex Program contacts were encouraged to promote participation from facilities in their states. The National Association of Rural Health Clinics also promoted the survey to its rural clinic members. In addition, NCHN distributed to our membership and encouraged the networks to distribute to their members. The survey was targeted at critical access hospitals (CAH), rural health clinics (RHC), rural prospective payment system hospitals (PPS), sole community hospitals (scH), and Medicare-Dependent hospitals (MDH).

Over the course of the coming year, the National Rural Health Resource Center will continue to build upon the current data on rural broadband capabilities. The goal is to build knowledge regarding rural broadband capacity on a state-by-state basis that can be accessed by state and national agencies, researchers, and policy makers. Thanks to the NCHN members that helped promote this survey. Please share with your membership as appropriate.

View the results (pdf)


Network Funding: Rural Health Network Development RFP Announcement
Applications Due: November 12, 2010

Technical Assistance Call: TBA (soon)

ORHP is pleased to announce the release of the Rural Health Network Development Grant Program (RHND), Announcement Number HRSA-11-089, CFDA Number 93.912.

This is a program to assist health oriented networks in developing and maintaining sustainable networks with self-generating revenue streams. These networks should provide activities that benefit both network partners and the community served by the network to increase access and quality of rural health care and ultimately, improve the health status of rural residents. Networks should have a significant history of organizational collaboration and must have a memorandum of understanding (MOU) prior to applying to this program. This program is a three year grant program with individual grant awards limited to a maximum of $180,000 per year.

To download this funding opportunity, please visit: www.grants.gov Once you are on this website, please click on Find Grant Opportunities, Basic Search where you can type in the announcement number (HRSA-11-089) or CFDA number (93.912). All applications are required to be submitted electronically- no paper applications will be accepted this year. ORHP strongly encourages applicants submit their applications ahead of the due date to avoid any technical problems.

As you will read in the Network Development guidance under Executive Summary, it is anticipated that there will be a similar one-time funding opportunity in fiscal year 2011 called the Rural Health Information Technology Network Program. The primary objective of this program is to support organizations that wish to further ongoing collaborative relationships among healthcare organizations to integrate health information technological systems. The Rural Health Information Technology Network program is a three year grant program with an equipment purchase limit of 60% each year and individual grant awards will be limited to a maximum of $300,000 per year.

Note: Applicants cannot apply to the Rural Health Network Development Grant Program and the Rural Health Information Technology Network Program in the same fiscal year. ORHP does not currently have any additional information on the new Rural HIT program. Once ORHP has developed the program details, information will be sent out.

For further information on the Rural Health Network Development Grant Program (RHND), please contact Leticia Manning, lmanning@hrsa.gov or 301-443-8335.

HHS releases $101 million in emergency funding to states for energy assistance

On September 20, 2010, U.S. Department of Health and Human Services Secretary Kathleen Sebelius announced the release of $101 million in emergency contingency funding to help eligible low-income homeowners and renters meet their home energy needs. These Low-Income Home Energy Assistance Program (LIHEAP) contingency funds will provide states, territories, tribes and the District of Columbia with additional assistance to pay heating and cooling costs. Funds will be allocated to all states based on their regular (old) block grant allocations.

"During these times of economic uncertainty, far too many Americans face difficulties affording the basics, such as utilities" said HHS Secretary Sebelius. "The release of these funds will help ease those worries, and assure individuals, particularly those with the lowest incomes that pay a high proportion of household income for home energy, that they will not be left behind during the cold winter months ahead."

Continue reading... (Source: HHS News Release, September 20, 2010)