NCHN e-News | Issue 17 | November 30, 2010


NCHN thanks its Business Partners for their invaluable support of the Association. Please take a moment to visit the Business Partners and see what they can do for your network.
NCHN News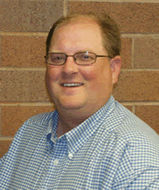 Smith Assumes Treasurer Office
Jon Smith (right), The Hospital Cooperative, ID, was appointed by the NCHN Board of Directors as NCHN's Treasurer beginning on January 1, 2011. Jon has been an active member of NCHN for many years and was elected to the Board of Directors in April 2009. He has previously served as the Chair of the Program Development Committee. Jon will assume the office of Treasurer, which is currently held by Lonnie Stevens, Thumb Rural Health Network, MI. Lonnie will be returning to her previous position of Executive Director with the local United Way program in her community. Lonnie was appointed to the Board of Directors in September 2009 and was elected as the Treasurer in April 2010. The Board of Directors and staff thank Lonnie for her dedication and support of NCHN and Jon for his willingness to serve the Association in this new role.

You can contact Jon Smith by email at jons@portmed.org

We have expanded the online forum for private use by NCHN Committees
As you may know, NCHN recently launched a Health Network Discussion Board designed for online discussion between NCHN members and network stakeholders. The General Discussion area is open for public viewing and posting by non-members. However, there is also an NCHN Members-only area that is only accessible (readable or writeable) by NCHN members.

NCHN has expanded the forum to offer private discussion areas for NCHN Committees. Three new discussion areas have been opened, including the following:

2011 Conference Planning Committee
Membership Committee
Board of Directors
Program Development Committee
Certification Committee
Executive Coaching

If you are on one of these committees, you will find call materials posted on the respective subforums.

To register, go to http://z7.invisionfree.com/NCHN/index.php and click on "Register." If you are on a committee and wish to be preregistered, contact Christy at csullenberger@nchn.org.

Download the Discussion Board tutorial (pdf)
Visit the NCHN Health Network Discussion Board...

2011 NCHN Annual Conference: Call for Presentations
NCHN is seeking presentations for the 2011 NCHN Annual Conference in Scottsdale, AZ

Deadline for Submission:
Friday, December 17, 2010

The National Cooperative of Health Networks Association (NCHN) invites NCHN members, Business Partners and other individuals with an interest in health networks to submit proposals for plenary and/or concurrent session presentations at our 17th Annual Conference, which will be held in Scottsdale, Arizona in April 2011.

Presentations should be developed for the audience of Network Leaders, those individuals that are responsible for the day-to-day operations of the health network, alliance, consortium, etc. Conference participants, which are predominately network leaders, should leave your presentation with practical, replicable strategies they can take back and implement within their organizations. All presentations should incorporate strategies to ensure the network's endurance.

We are seeking presentations that address the 8 common components of a successful network, as identified by network leaders in an on-line survey this fall. The 8 most common components include:

Engaged and/or Involved Network Members (ownership by members)
Effective Leader
Well Defined Mission, Vision and Values
Practical Strategic Planning
Ability to Adapt to Changing Conditions/Situations
Effective Communication System(s)
Collaborative Process
Formalized Structure

In addition to the above topics, potential presentations could address one of the following challenges facing networks; should include a discussion of the role of the network in addressing the issue; and should provide examples of successful strategies that networks could implement:

Affordable Care Act
Health Information Technology (HIT)
Healthcare Workforce
Financial Performance

NCHN member success stories of innovations; new product/activity development; sustainability; strategic planning; board management; and other topics related to developing and maintaining a successful health network are also welcome.  Such sessions should include steps to replicate the program.

A plenary presentation will be 45 - 60 minutes. A concurrent session will be 75 minutes and should include audience interaction. The concurrent session should be considered a hands-on opportunity and the plenary session a time for information sharing. 

Proposals should be submitted online* by December 17, 2010 and must include the following information:

Name & Title of Presenter(s) & Organization(s) Name
Title of Presentation
Type of Presentation – Plenary or Concurrent
Targeted Network Type:  Horizontal; Integrated; or General Network Topic
Two sentence description of presentation for conference program
One or two paragraphs describing the presentation, including learning objectives of the presentation – what the attendees will take away (This information will be utilized to promote the conference and your presentation.)

Link to online submission form: http://nchn.org/2011submissions.php

The 2011 Annual Conference Planning Committee reserves the right to make final decisions on the selection of all presentations. Presentation applicants will be notified by January 21, 2011 if selected to present, so that travel arrangements can be made.

If selected to present, you (the presenter/s) are responsible for all expenses related to doing the presentation, including travel, lodging and meals, and the conference registration fee; however, non-NCHN member presenters may register for the conference at the membership rate.

The 2011 Conference Planning Committee looks forward to your participation!

Submit your proposal online...
Download the Call for Presentations (pdf)
If you have questions, contact Rebecca Davis at rdavis@nchn.org or by calling 270-925-5611.

The 2011 NCHN dues assessment form will be coming to members' email boxes in a few days. In addition to the dues assessment form, you will also receive a link to a comprehensive membership survey and needs assessment. We are striving for 100% participation in this survey, as it will be used to develop an extensive, searchable database of our membership and your programs. We have received repeated request from you, the members for such information, so we are looking forward to your participation in the survey!

November Call Dates
December 9 @ 12:30 PM ET: 2011 Annual Conference Planning Committee Call
December 14 @ 1:00 - 2:30 PM ET: Program Development Committee Call
January 17 @ 1:00 PM ET: Executive Committee Call
View upcoming NCHN Member Calls

Call for Future NCHN Board of Directors
NCHN is a membership organization and thus is governed by a Board of Directors that are elected by the membership. Serving as a Director of NCHN is an excellent opportunity to expand your leadership skills, interact on a regular basis with your peers, and give back to the Association!

In preparation for the 2011 NCHN Annual Membership Meeting, which will be held during the 17th Annual Conference in Scottsdale, AZ, April 18-20, 2011, we are seeking recommendations of persons interested in serving as a Director. At the Annual Membership Meeting, the membership will be voting on a slate of directors. The term will be for three years, April 2011 - April 2014.

The By-Laws state that "Each director shall be a natural person and shall be an employee of or otherwise affiliated with a Voting Member and that no compensation shall be paid to directors by the association." (The voting member's (network) 2011 dues must be paid on or before March 1, 2011.)

The Board of Directors established some additional eligibility criteria for Board members beginning with the election of the 2011 Board. A person interested in being considered for election to the Board of Directors must meet the following requirements:

Network organization must have been member of NCHN for at least two (2) years
Candidate for a Director position must have served at least two (2) years on NCHN committee(s)

The powers of the Directors are also outlined in the By-Laws, "Except as reserved to the members by law, by the Certificate of Incorporation or by these Bylaws, all business of the Association shall be managed by and be under the direction of the board of directors, who shall have and may exercise all of the powers of the Association."

The Board meets approximately four times a year; two - three times by conference call and once or twice face-to-face. The face-to-face meetings are held during and/or after the Annual Conference and maybe in conjunction with another national meeting during the year. Arrangements are made for Directors that cannot attend the face-to-face meeting to participate by conference call. The conference calls are approximately 90 minutes. The Board Retreat is held at the conclusion of the Annual Conference and is at least four hours in length.

If you are interested in serving the Association as a Director and/or would like to recommend another member as a Director, please send an email to rdavis@nchn.org for additional information and an application.

2011 NCHN Orientation Sessions
NCHN will be offering two orientation conference calls on Thursday, January 6, 2011 at 3:00 PM ET and Tuesday, January 11 at 12:30 PM ET. The Orientation Session will provide an overview of the programs and services of NCHN and review the benefits of your membership.

This will also give you the opportunity to meet other new NCHN members and/or recently hired network directors. (We are using the term "recently" very liberal --as some of the directors may have been in their positions for several months, but not had the opportunity to attend a NCHN conference and/or an orientation call.)

The following items will be discussed:

Mission of NCHN
Strategic Plan and Goals for 2010-2013
Membership Benefits
Business Partners Program

We encourage any new NCHN members, along with any new directors to your positions and/or other new network staff to sign up for the call that best meets your schedule by emailing dcomeau@synernet.net

in the Spotlight
Forsyth-Stephens Consulting, LLC
With 28 years of non-profit leadership and development experience, Amy Forsyth-Stephens has launched Forsyth-Stephens Consulting to assist local, state and national health and human service organizations reach their financial and programmatic goals.

Background and Experience
Amy most recently served as Chief Development Officer of a national health care non-profit, and in that role raised funds for programs that facilitate the volunteerism of America's retired health care professionals. Prior to that, she was Executive Director of the Free Clinic of the New River Valley and the Mental Health Association of the New River Valley over a 13-year period of extraordinary growth. She was recognized as local Citizen of the Year twice, in 1998 and again in 2007, for her work in strengthening the health care safety net of the New River Valley region of Virginia. Amy is featured in the 2004 book, The Faces of Public Health, which recognizes 25 individuals across the nation for their effort, energy and accomplishment in the field of public health.

Over her career, Amy has personally written and won 27 program grants and proposals totaling millions from federal and state government sources, private foundations, and corporate entities. She has negotiated major contributions from large international corporations and authored nine successfully funded competitive grants from the US Department of Health and Human Services. Her skill is not only in crafting winning proposals and value propositions, but in program design—the heart of any initiative that makes it from paper to people.

Services Offered

Proposal Writing: crafting the end product from the idea stage through submission, including budgets and attachments
Giving Campaign Design and Execution: capitalizing on the fact that most charitable giving is from individuals
Value Case Preparation: fine-tuning and selling an idea to a variety of potential supporters in formats ranging from a one-page summary to a multi-media presentation
Opportunity Research: exploring prospects using the most advanced technology and a welldeveloped professional network
Fund Development Planning: strategizing and prioritizing opportunities for short-term growth and long-term impact
Business Planning for Non-Profits: traditional and creative strategies for implementing and sustaining a great idea
Grant and Fund Stewardship: preparation of reports and formal requests to funders and stakeholders, budget management, oversight of donor intent

For more information, contact:
Amy Forsyth-Stephens
106 Primrose Drive, Blacksburg, VA 24060
Ph: 540.449.8884
Email: amy@forsyth-stephens.com
NCHN Member News
Welcome New NCHN Member – HealthMatters of Central Oregon
Please join the NCHN Board of Directors and staff in welcoming our newest member --- HealthMatters of Central Oregon, located in Bend, Oregon. The network was organized in 2007. The network's mission is to develop and implement innovative strategies that improve health through the active participation of the Central Oregon community.

HealthMatters of Central Oregon facilitates cooperation among partners and members of the community in an effort to provide better health for more people at less cost. They provide a collective voice on issues concerning health care access, coverage, prevention and wellness for the citizens of Central Oregon. In addition, the network encourages community involvement in health care through the partnerships, voluntary contributions of medical, financial, in-kind resources, and volunteerism, as well as coordinates joint projects throughout the service area.

HealthMatters of Central Oregon has the following programs:

Community Integrated Health Services Hub that includes Care Coordination (helping at risk population navigate health & human services)
Population Health Management;
Health Coverage Product for uninsured low wage workers; and
Education and chronic disease self-management program for residents living with chronic conditions.

As resources become available additional initiatives will be implemented to reach and serve the most at-risk underserved populations in the network's service area.

The network is governed by a diverse group of individuals that serve as the Board of Directors. The service area of the network is Central Oregon and includes the counties of Crook, Deschutes, and Jefferson.

NCHN members, please send a warm welcome to Alisha and HealthMatters of Central Oregon!

Contact: Alisha Hopper, MHA, MGH
Executive Director, HealthMatters of Central Oregon
Email: alisha@healthmattersco.org
Ph: 541-647-1765
Website: www.healthmattersco.org

We love to share news about our members and partners. Has your network appeared in the local news lately? Have you released a monthly or quarterly newsletter? An annual report? Have you welcomed a new staff member or posted a job opening? Did you recently receive a grant to sustain or expand your programs?

Please share your news with other NCHN members!

Email a link to a story about your network, your newsletter, your network's annual report, etc. and we will post it in the next issue of the NCHN e-News or Weekly.




New Staff at Western Healthcare Alliance

from Bobbie Orchard at Western Healthcare Alliance

As we ramp up for the coming year, we are excited to announce the addition of a new team member to WHA. Scot Mitchell will be joining us on January 3, 2011 as the new Vice President of Business and Program Development.

Scot hails from Montana where he was most recently the CEO for Wheatland Memorial Healthcare in Harlowton. With over 23 years experience in healthcare, Scot brings a wealth of information to WHA. During this time he has held several CEO level positions, was the Executive Director of a hospital network and his own healthcare consulting company in West Virginia.

Scot first became acquainted with WHA through the workings of N2N Strategies, LLC as one of the representatives serving on the committee for Montana Health Network. He also served as the Chairperson for the Montana Health Network from 2007 – 2009. Committed to rural healthcare, he has served on the board of the Rural Health Development Board of Directors since 2004 and was the Chairperson of the group from 2007-2009. He is board certified in Health Care Management and a Fellow in the American College of Healthcare Executives.

From his hands-on experience in rural and frontier communities to working with non-profits, he brings a plethora of experience to the position. His addition to our team enhances our strength and will bring great value to our WHA members.

Scot, along with his wife Bonnie, will be based in Grand Junction. Please join us in welcoming Scot to the team.

For more information, contact:
Bobbie Orchard
Executive Assistant
Western Healthcare Alliance
715 Horizon Drive, Suite 401
Grand Junction, CO 81506
Ph: (970) 683-5223

We started adding brain tesers to the Healthcare Update Weekly because... well, we read that it helps to keep your brain active with riddles and visual games and such (and we hope to keep you entertained). We all need some silly fun in our work days, right? It turns out you, our readers, agree! We found that the most clicked link for the last two weekly newsletters was the link to the Brain Teaser. Because you like them, we will continue to include these in the e-news and the weekly newsletters. Happy Thinking!

This week's brain teaser comes from BrainTeasers.org:

A man told his son that he would give him $1000 if he could accomplish the following task. The father gave his son ten envelopes and a thousand dollars, all in one dollar bills. He told his son, "Place the money in the envelopes in such a manner that no matter what number of dollars I ask for, you can give me one or more of the envelopes, containing the exact amount I asked for without having to open any of the envelopes. If you can do this, you will keep the $1000." When the father asked for a sum of money, the son was able to give him envelopes containing the exact amount of money asked for. How did the son distribute the money among the ten envelopes?

Get the answer...


Featured Network: Synernet (ME)
Vision Statement
As a result of Synernet's efforts, healthcare providers will deliver more cost effective
and efficient services in their respective communities because

Operating costs of providers will be reduced and contained;
Innovative solutions to service delivery will be implemented;
Value and service enhancements will be realized by providers and their
customers.

Mission Statement
The business mission of Synernet is to be an acknowledged leader in providing superior
management and administrative services to healthcare providers in Maine and northern
New England.

Synernet's core businesses are built around the following economic principles:

Aggregation of buying power for labor and non-labor resources;
Outsourcing and third party administration of management and support services;
Brokering of leading edge products and services.

Current Services Provided

Workers Compensation Administration
Clinical/Biomedical Engineering

Credentials Verification Organization

Medical Transcription

Services Exited

Group purchasing
Insurance Trust for life and disability insurance


Services Under Evaluation

Computer assisted coding
Economic/Payor credentialing

Contact: Gerry Vicenzi, President & CEO
Ph: 207-771-3456 ext. 1100
Email: gvicenzi@synernet.net


>> View all network sharing forms...

About the NCHN Featured Network
One of the greatest values NCHN can bring to its members is information about what networks throughout the country are doing to meet the needs of their communities. To share information about your network, you can submit your paper to csullenberger@nchn.org using the following template: NCHN Sharing Form (doc). One network will be featured every week. We look forward to sharing more networks as they come in.

Upcoming Events
Next NCHN Quarterly Membership Call

Date: December 13 at 12:30 PM ET

Topic: Open discussion to review the year and talk about plans for 2011

Registration: NCHN calls are free of charge to members. Registration is required. To register for any of the NCHN calls, email Debbie Comeau at dcomeau@Synernet.net. You will receive dial-in information, instructions, and materials via email prior to the call.

Other NCHN Calls

Peer-to-Peer Sharing Session (for HRSA Network Planning Grantees):
December 15 at 1:30 PM EST
January 19, 2011 at 1:30 PM EST
NCHN Orientation Sessions*
Thursday, January 6, 2011 at 3:00 PM ET
Tuesday, January 11 at 12:30 PM ET
*Pre-registration is required: To register for one of these sessions, email dcomeau@synernet.net

View the NCHN Calendar...

NRHA Rural Health Policy Institute
Date: January 24 - 26, 2011

Location: Washington DC

The Patient Protection and Affordable Care Act, the most significant piece of legislation in decades, now signed into law, will dramatically change the delivery of health care in rural America. Learn how you and your facility will be impacted by the first stages of the new law, how you can take charge and ensure the health care reform works for rural patients and providers.

Register by December 27th to get the early registration rate.


Get more information and register...

National Education Call on Medicare Fee-For-Service Implementation of HIPAA Version 5010 and D.0 Transactions: Taking EDI to the Next Level
The Centers for Medicare & Medicaid Services will host its thirteenth national education call regarding Medicare FFS's implementation of HIPAA Version 5010 and D.0 transaction standards on Wed Dec 8. This session will focus on provider outreach and education activities and transition-specific testing protocols, and the target audience includes vendors, clearinghouses, and providers who will need to make Medicare FFS specific changes in compliance with HIPAA version 5010 requirements.

Subject matter experts will review Medicare FFS's communications, outreach, and education strategy, as well as provide information to help the audience through the transition to implementation; the presentation will be followed by a Q&A session. The presentation is available on the CMS website (please bookmark this new "5010 National Calls" web page).

Agenda:

General overview
Medicare FFS communication, outreach and education strategy for the transition year
Medicare FFS transition specific testing protocols
Important dates to remember
What you need to do
Q & A

In order to receive the call-in information, you must register for the call. It is important to note that if you are planning to sit in with a group, only one person needs to register to receive the call-in data. This registration is solely to reserve a phone line, NOT to allow participation. Registration will close at 2pm EST on Tue Dec 7, or when available space has been filled. No exceptions will be made, so please be sure to register prior to this time.

To register for the call:

Fill in all required data. If assistance for hearing impaired services is needed, the request must be sent to medicare.ttt@palmettogba.com no later than 3 business day before the event.

Register online... (see instructions above)

ONC Personal Health Records Roundtable
Online registration is now open for the Roundtable on "Personal Health Records – Understanding the Evolving Landscape." This free day-long public Roundtable, hosted by the Office of the National Coordinator for Health Information Technology (ONC), will be held on Friday, December 3 at the FTC Conference Center in Washington D.C.

Personal Health Records — Understanding the Evolving Landscape

When: Friday, December 3, 2010; 8:30 a.m. to 4:30 p.m.
(registration check-in opens at 7:30 a.m.)

Where: FTC Conference Center
601 New Jersey Avenue, NW, Washington, DC 20001
or via webcast

Register to attend in person or via webcast...

Health Reform
CMS seeking comments on ACO Policies by December 3rd
Deadline to submit comments: December 3, 2010

The Centers for Medicare & Medicaid Services (CMS) has issued a proposed rule seeking information regarding accountable care organizations (ACOs) and the Medicare Shared Savings Program. The Affordable Care Act (ACA) encourages providers to develop integrated healthcare delivery systems to test new payment methods intended to create incentives for providers to enhance quality of care and reduce costs. The ACA also establishes the Medicare Shared Savings Program to promote the implementation of ACOs for managing care for Medicare beneficiaries, and establishes the Center for Medicare and Medicaid Innovation to test innovative payment and service delivery models.

As CMS begins to develop rules for the Shared Savings Program and models in the Center for Medicare and Medicaid Innovation, the agency is seeking comments regarding certain aspects of the policies and standards that will apply to ACOs. Comments are due by Dec. 3, 2010.

Background (posted by CMS on November 10, 2010)

The Affordable Care Act seeks to improve the quality of health care services and to lower health care costs by encouraging providers to create integrated health care delivery systems. These integrated systems will test new reimbursement methods intended to create incentives for health care providers to enhance health care quality and lower costs. One important delivery system reform is the Medicare Shared Savings Program under section 3022 of the Affordable Care Act, which promotes the formation and operation of accountable care organizations (ACOs). Under this provision, "groups of providers meeting the criteria specified by the Secretary may work together to manage and coordinate care for Medicare beneficiaries through an [ACO]." An ACO may receive payments for shared savings if the ACO meets certain quality performance standards and cost savings requirements established by the Secretary. We are developing rulemaking for the establishment of the Shared Savings Program under section 3022 of the Affordable Care Act. In addition, section 3021 of the Affordable Care Act establishes a Center for Medicare and Medicaid Innovation (CMMI) within CMS, which is authorized to test innovative payment and service delivery models to reduce program expenditures while preserving or enhancing the quality of care. We are considering testing innovative payment and delivery system models that complement the Shared Savings Program in the CMMI. In both of these efforts, we are seeking to advance ACO structures that are organized in ways that are patient-centered and foster participation of physicians and other clinicians who are in solo or small practices.

[CMS has] already conducted substantial outreach and had discussions with and received feedback from a wide array of physician groups, as well as groups representing other clinicians, hospitals, employers, consumers, and other interested parties, about how ACO programs can best be structured. In particular, CMS, along with the Office of the Inspector General (OIG) of the Department of Health and Human Services (DHHS) and the Federal Trade Commission hosted a public workshop on October 5, 2010, to discuss the application and enforcement of the antitrust laws, physician self-referral prohibition, Federal anti-kickback statute, and civil monetary penalty law to the variety of possible ACO structures under the Shared Savings Program and other innovative payment models that CMMI is authorized to test under section 3021 of the Affordable Care Act. Prior to the public workshop, the three agencies solicited written comments and statements from industry stakeholders regarding a variety of issues, including the planned legal structures and business models of ACOs.

ACOs: Tests were inconclusive
California's experiment with ACOs raises questions about whether they'll save money
(From ModernHealthcare.com | Healthcare Business News | By Rebecca Vesely | November 1, 2010)

Some say accountable care organizations are like unicorns: They want to believe in them, but they've never seen one. Others say ACOs do exist, and they know this because they've seen them in California.

ACOs bring together providers and then reward them for taking responsibility for the quality of care for their patients while controlling costs. And everyone in healthcare seems to be talking about them these days.

In California, many providers have been working in ACOs for decades, and they say they can work well—although there are pitfalls and limitations. California ACOs could be models for providers in other parts of the country, but they also offer up lessons learned through the years of experience.

"It's not the type of organization that defines the success of an ACO, it's the leadership," said Tom Williams, executive director of the Oakland, Calif.-based Integrated Healthcare Association, a leading provider quality and pay-for-performance group. "For success, there needs to be alignment between hospitals and physicians."

Out of the hundreds of pages of the Patient Protection and Affordable Care Act, fewer than a dozen are devoted to ACOs. But those pages are causing a stir in the provider community. That's because the law gives providers incentives to start ACOs. The Medicare Shared Savings Program, slated to launch in January 2012, allows providers to set up ACOs that will account for the quality, cost and care of Medicare fee-for-service members for at least three years. The CMS is expected to issue regulations on the program in December or January. On Oct. 19, the National Committee for Quality Assurance issued a blueprint on ACOs for public comment.

The law also allows the new Center for Medicare and Medicaid Innovation to evaluate delivery system reforms, including ACOs, by January 2011. Medicare and Medicaid pilots on ACOs could start ahead of the shared savings program. Others are experimenting with pilot projects around the country.

Continue reading...

Woods Rogers Attorneys at Law has released an article on ACOs

Woods Rogers Attorneys at Law has released a Health Care Group Update on Accountable Care Organizations. The article addresses ACOs and the Affordable Care Act and answers the following questions:

Who can qualify as an ACO?
What are the criteria?
Should I consider forming or joining an ACO?
How will medicate beneficiaries be assigned to ACO's?
What about antitrust, stark, anti-kickback, and CMP issues?

Download the article (by Heman A. Marshall, III, Esq. and Christine F. Underwood, Esq.) (pdf, 156 kb)

Special thanks to Heman Marshall for sharing this article with the NCHN membership!

Will ACOs work in rural areas?
Small-town hospital administrators say it would be difficult
By Dave Ranney (KHI News Service, Nov. 29, 2010)

Like most small-town hospital administrators, Dennis George has been listening to the debate over Accountable Care Organizations and how the federal government would like to use them to promote better health through prevention and coordinated primary care.

But George, who runs the Coffey Health System hospital in the southeast Kansas town of Burlington, said creating an ACO would be difficult in a rural setting with low population.

"I don' think we can do it," he said. "We don't have the numbers. CMS (the federal Centers for Medicare and Medicaid Services) is saying you have to have a pool of at least 5,000 people to start an ACO for Medicare. We may have half that many in the whole county."

Earlier this month, CMS issued a formal "request for comments" on how an ACO might function, how it could measure quality and how it could be financed. Comments are due Dec. 3.
Continue reading... (Source: Kansas Health Institute | News, November 29, 2010)

Monthly News Recap
Get Accurate Solutions Now to Your Medicare Claim Questions

(from CMS, November 24, 2010)

You can find plenty of answers to your Medicare questions. Find the accurate ones from the Medicare Learning Network® (MLN).

As a billing or coding professional, you need Medicare information at your fingertips. That is why CMS experts developed the "Medicare Learning Network® Suite of Products and Resources for Billing and Coding Professionals" just for you. The Suite contains easy-to-understand, accessible, and free Medicare Program information.

Equip yourself today with critical reimbursement solutions from the official source for Medicare Fee-For-Service Provider information.

To access a detailed listing of all of the products you need to correctly submit claims the first time, visit the MLN Educational Web Guides web page at http://www.cms.gov/MLNEdWebGuide and, on the left hand side of the page, click on the "Medicare Learning Network Suite of Products and Resources for Billing and Coding Professionals."

Have Opinions on PHRs? ONC Offers You Three Ways to Share Your Comments
The Office of the National Coordinator for Health Information Technology (ONC) invites members of the public to provide comments on personal health records (PHRs). Comments can be submitted to ONC in three different ways:

Written Submission through ONC's PHR Roundtable Website: The online public comment period will close on Friday, December 10, 2010.
Written Submission at the PHR Roundtable on December 3, 2010:

Submit written comments to ONC at the "What Do You Think?/Public Comment Table" during the PHR Roundtable. Please note that only in-person registrants for the PHR Roundtable may submit written comments on-site.
Oral Submission during the Public Comment Session at the PHR Roundtable: Oral comments from the public will be scheduled at the conclusion of the PHR Roundtable. Webcast attendees can call in comments by phone. Before the PHR Roundtable, ONC will send out the comment phone number with the URL for the webcast.
Time allotted for each oral comment will be limited to two minutes. If the number of speakers wishing to comment is greater than can be accommodated during the scheduled PHR Roundtable, ONC will take written comments at the public comment table after the event until close of business. In addition, the online public comment period will remain open until close of business on Friday, December 10.

There is still time to register to participate via live webcast in the December 3 Personal Health Records Roundtable – Understanding the Evolving Landscape.

Visit the ONC website to view the agenda, panel descriptions, and more. Register online by visiting http://healthit.hhs.gov/blog/phr-roundtable/.

If you have any questions about the PHR Roundtable or need assistance with the associated public comment period, please contact us at onc.request@hhs.gov.

"Rural Health Clinic" Publication Now Available in Hardcopy
A revised Medicare Learning Network® publication titled "Rural Health Clinic," which provides information about Rural Health Clinic (RHC) services, Medicare certification as a RHC, RHC visits, RHC payments, cost reports, and annual reconciliation, is now available in print format.

To place your order, visit http://www.cms.gov/MLNGenInfo, scroll down to "Related Links Inside CMS," and select "MLN Product Ordering Page."

Affordable Care Act bolsters the primary care workforce in medically underserved communities
$290 Million in new funding for the National Health Service Corps will help primary care clinicians repay student loans while serving communities

HHS Secretary Kathleen Sebelius today announced the launch of the new application cycle for the National Health Service Corps (NHSC) Loan Repayment Program, during a visit to Total Health Care, a community health center in Baltimore. The NHSC offers primary care medical, nursing, dental and mental health clinicians up to $60,000 to repay student loans in exchange for two years of service at health care facilities in medically underserved areas. This year's investment in the program, which includes $290 million from the Affordable Care Act, seeks to address shortages in the primary health care workforce and translates into greater access to healthcare for those who might otherwise go without.

"As we continue to seek ways to impact both the primary care workforce shortage and the increasing debt burden on new providers, NHSC serves as a model for addressing both challenges simultaneously," said Secretary Sebelius. "Increasing access to primary care physicians who can support the physical and mental well-being of individuals can help prevent disease and illness, and ensure everyone – regardless of where they live – has access to comprehensive, high quality care."

Continue reading... (Source: HHS News Release, November 22, 2010)