NCHN e-News | Issue 14 | August 30, 2010



Health Reform
• Sebelius announces 1 million Medicare beneficiaries have received prescription drug cost relief under the Affordable Care Act
• Impact of Health Reform, Emerging Care Models Explored at GE Healthcare IT National Users' Conference

Monthly News Recap

• Secretary Sebelius announces $32 million to support rural health priorities
• Healthcare.gov: Online Tool for Finging Insurance Options
• Network Funding: Rural Health Network Development RFP Announcement
• Initial EHR Certification Bodies Named

NCHN thanks its Business Partners for their invaluable support of the Association. Please take a moment to visit the Business Partners and see what they can do for your network.

From the NCHN Board
NCHN Announces New Partnership with FORSYTH-STEPHENS CONSULTING, LLC

NCHN is pleased to announce a new partnership with Forsyth-Stephens Consulting, LLC, in Blacksburg, Virginia. Members will be able to purchase a number of resource development services through this new partnership, including proposal writing, value case preparation, opportunity research, and fund development planning. Watch your mail boxes this week for the official announcement of the new partnership and details about the services that will be available after September 1, 2010.

2011 Annual Conference Planning Committee Needs Your Help!

The 2011 NCHN Annual Conference Planning Committee is busy at work planning an exciting and action packed 17th Annual Conference, which will be held in Scottsdale, AZ, April 17-20, 2011. In preparation for this boot stomping, 'Event Winner' conference, they need your help! Please take a few minutes to complete a survey on the commonly shared components of successful health network organizations, regardless of type, size, age, location, etc. They are looking for input from network leaders, staff, board members, officers, network members, former staff, and anyone connected to networks, either presently or formerly. They are planning some exciting sessions around "Common Components" --- things that all networks have or should have in place to be successful. These are components of the organization, not characteristics of the network leader.

So, jump onto this link and provide your feedback and plan now to attend the 2011 Conference! Complete the survey online...

NCHN Regional Meetings: Registration & Reservation Deadlines Extended!
There is still time to register and make reservations for the 2010 NCHN Regional Meetings (PPACA: Mission Possible... Can we do it? YES, we can!).

Registration Deadlines (extended):

Denver (September 17th): Deadline extended to Monday, September 13th
Chicago (September 27th): Deadline extended to Monday, September 20th

Hotel Reservation Deadlines (NCHN rates extended):

Hyatt Regency Denver Tech Center: September 9th
Doubletree Hotel Chicago Magnificent Mile: September 6th


For more details visit NCHN's website:
Denver Meeting (September 17)
Chicago Meeting (September 27)

NCHN Executive Coaching Program: Applications are still being accepted!
To Participate in the Program: Any NCHN member may apply to participate in the program as a Coachee. You must be a staff member of an NCHN organizational member in good standing. (Dues must be current.) A completed application must be submitted. You must agree to maintain confidentiality between you and your coach and assistance with the evaluation of the overall Executive Coaching Program.

There is no charge to participate in the program; however, as the coachee, you must assume responsibility for the cost of the coaching phone call. (You will call your coach for the coaching sessions.)

If you are interested in receiving coaching please complete the NCHN Coachee Application Form (doc) and return to rdavis@nchn.org

NCHN Welcomes a New Network Member
The NCHN Board of Directors and staff welcome our newest member - The Rural Partnership (TN).

The Rural Partnership (TRP) is a statewide network whose mission is to assist in the recruitment, placement and retention of healthcare providers in rural and underserved areas of Tennessee.

The Rural Partnership will enhance the provision of quality health care in rural and underserved communities in Tennessee one relationship at a time. . .

by increasing access to healthcare for rural and underserved citizens in Tennessee;
by increasing the supply of health professionals in rural and underserved areas in Tennessee;
by assisting rural and underserved communities in defining specific healthcare provider needs and by identifying strategies to address those needs; and
by offering a low cost alternative to better match communities experiencing demand with appropriate health care providers.

TRP, in conjunction with the four medical schools in the state and the rural communities, will work together to establish rotations for residents.  TRP also offers stipends to qualifying residents to practice in rural and underserved areas of the state.

TRP has 8 members, including the following: East TN State University, Meharry Medical College, University of TN Health Science Center, Vanderbilt University, Rural Health Assn of TN, TN Primary Care Assn, TN Dept of Health, 3RNet.

TRP was also the recipient of a 2010 HRSA Workforce Development Grant.

Contact: Cindy Siler, CEO
Email: cindy.siler@theruralpartnership.com
Website: www.theruralpartnership.com

Please join us in welcoming Cindy Siler & The Rural Partnership to NCHN!

Thermo Fisher Scientific
Thermo Fisher Scientific Asset Management Services offers Thermo Scientific 3D Model which maximizes the benefits and minimizes the costs of your clinical equipment over its lifetime, from planning and acquisition to maintenance and disposal.

Asset management is often an overlooked area for cost control opportunities and yet it usually represents one of a hospital's top five expenses.  Thermo Fisher Scientific introduces the Thermo Scientific 3D Model integrated services solution, an innovative and comprehensive approach to managing the assets of clients. Offering significant productivity improvements while reducing cost of ownership and ensuring regulatory compliance, the Thermo Scientific 3D Model provides individual clients with a customized, asset management services solution created through a needs assessment that focuses on three dimensions: business goals and objectives, operating environment and the equipment mix across the enterprise. This new approach capitalizes on the strengths of preferred service providers and the proper blend of available service methods to evolve from the LIFECYCLE Managed Maintenance Program to the Thermo Scientific 3D Model, which includes service contract entitlement management, in-house engineering services and more, thereby enhancing the program to better meet our clients' needs.

 The Thermo Scientific 3D Model applies best practices and advanced tools to provide total management of all your capital equipment assets through:

Account Management - An experienced Thermo Scientific professionalserves as your dedicated manager, focused on your day-to-day needs
Response Center - Interactive, web-based service management solution enables 24 x 7 access to key performance metrics on assets and service providers, as well as electronic service request submission and status updates – One e-mail or phone call does it all!
Supplier Management - Single-source management of all asset equipment and service supplier relationships, including purchase order, invoicing, field service report reconciliation and payment services
Preventive Maintenance Management - Assures timely execution of all preventive maintenance events through end-user reminders, service supplier notifications and scheduling
Acquisition Resources – Provides analysis and information on alternative sources to reduce purchasing costs of equipment, as well as costs of maintenance

Contract Benefits:  Through the NCHN agreement, the LIFECYCLE Program includes a revenue incentive for participating NCHN members developed specifically for rural networks. Thermo Asset Management Program:

Caps maintenance and repair budget
Reduce equipment cost of ownership
Improve productivity
Streamline processes
Reduce administrative burden
Simplify supplier management
Extend useful life of equipment

For more information, contact:
Keith Martinko
Service Product Manager- AMS Healthcare
Ph: (608) 273-6819
E-mail: keith.martinko@thermofisher.com 
Website: www.thermo.com/lifecyclenews
NCHN Member News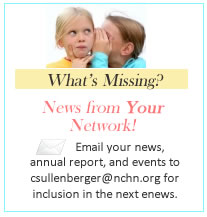 North Country Health Consortium Receives HRSA Workforce Development Program Funding
On Monday, August 23, 2010, US HHS Secretary Sebellius announced North Country Health Consortium (NCHC) is one of the 20 grantees that will receive funding from the HRSA Rural Health Workforce Development Program. The purpose of the funding is to support the development of rural health networks that focus on activities relating to the recruitment and retention of primary and allied health care providers in rural communities.

The overarching goal of the NCHC Rural Health Workforce Development Training Program is to increase the number of primary care clinicians that choose to practice in New Hampshire's North Country. The rural training program will increase student knowledge of rural culture and values by providing integrated clinical experiences as well as community service-learning activities to engage students in the many facets of rural community life. Increasing the number of students exposed to training in rural communities is expected to lead to more providers and will result in improved health status of its residents.

Outcomes expected by the funding source include:

A Rural Health Workforce Development Network Strategic Plan
Development and Implementation of a Rural Health Workforce Development Training Program
A sustainability plan for the Rural Health Workforce Development Training Program

The Consortium will receive $200,000 a year for three years for these efforts. The project funding starts September 1, 2010.

All twenty members of the North Country Health Consortium signed onto a Memorandum of Agreement (MOA) to participate in this network project. Members of the Consortium include FQHC, CAH, mental health, home health, nursing home, EMS, family resource center, community action program, faith based health care, and elder referral services. Other partners that will be invited to the planning and implementation process include: White Mt Community College, Dartmouth Medical School, NH AHEC, Franklin Pierce University, Colby Sawyer, UNH, NH Technical Institute, Plymouth State University, the State Office of Rural Health (already a member) and Bi-State Primary Care Association.

For more information, contact:
Martha McLeod
Executive Director, North Country Health Consortium, Inc. (Whitefield, NH)
Email: mmcleod@nchcnh.org
www.nchcnh.org

Northeast Minnesota Interprofessional Rural Health Network Receives HRSA Workforce Development Program Funding

The mnHEALTHnet (Northeast Minnesota Interprofessional Rural Health Network) is a program of the Northeast Minnesota Area Health Education Center (NE MN AHEC) and serves as a collaborative network of health care, community and academic partners committed to supporting community organizations in developing chronic care education and training resources to improve health in rural and underserved communities. Building upon existing relationships and investments, the NE MN AHEC was the applicant institution for the mnHEALTHnet's palliative care initiative (Pall CI).

The goal of the mnHEALTHnet's Palliative Care Initiative (Pall CI) is to train, support, recruit, and retain primary care and allied health care professionals who have a commitment to providing palliative care in the mnHEALTHnet Network.

Objectives supporting this goal include:

Strengthening the ability of the mnHEALTHnet facilitate knowledge sharing and educational training, as well as support the recruitment and retention of health professionals in medically underserved areas, with an increasingly aging population.
Creating opportunities for community-based faculty and other health professionals in medically underserved areas through education and other services that enhance their continued professional growth, particularly focused on new models of care and interprofessional practice.
Supporting disciplinary, interprofessional, community-based education for health professions students in exemplary educational settings in medically underserved areas.

Through the Pall CI, the mnHEALTHnet members will strengthen the ability of existing providers to provide palliative care services to patients in need of specialized care coordination for end of life, as well as increase the number of health professions students with exposure to and training in palliative care delivery in rural settings.

mnHEALTHnet Members

Fairview Range Regional Health Services, Hibbing, MN
Gateway Clinic, Inc., Moose Lake, MN
Kanabec Hospital, Mora, MN
Lakewood Health System, Staples, MN
Northeast Minnesota AHEC, MN
Mercy Hospital & Health Care Center, Moose Lake, MN
Mille Lacs Health System, Onamia, MN
Pine Medical Center, Sandstone, MN

For more information, contact:
Brendan L. Ashby, MBA, MPH, CHES, FACHE
Executive Director, Northeast Minnesota AHEC
1200 East 25th Street • Hibbing, MN 55746
Ph: 218-312-3009 • bashby1@range.fairview.org


NNMP Telehealth now on YouTube

Northern Neck Middle Peninsula (NNMP)Telehealth Consortium's video of the Consortium and its mission to advance telehealth in original 10 health districts is now on YouTube.

You can view it online at http://www.youtube.com/watch?v=ldgKff803R0

In coming days, this will be linked on the Virginia Telehealth Network website.

There are a number of telemedicine videos now on YouTube, including University of Arkansas-ANGELS, California networks, and many others.


 For more information, contact:
Edie McRee Bowles
Executive Director, Northern Neck Middle Peninsula Telehealth Consortium
Tappahannock, VA
ebowles@nnmptelemed.org

Upcoming Events
NCHN Regional Meetings - PPACA: Can we do it? YES WE CAN!
PPACA: Can we do it? YES WE CAN!
NCHN's Regional Meetings in September will focus on the Patient Protection and Affordable Care Act. Since the annual conference in April, we have heard that many members are interested in PPACA. From how to comply with requirements to funding opportunities, the Regional Meetings will address issues related to transitioning your network, as well as seizing funding opportunities. There will also be a session on leadership development and a network luncheon during which you can share a white paper and have 2-3 minutes to introduce your network.

Mark Your Calendar!

Denver, Colorado - Friday, September 17, 2010

Chicago, Illinois - Monday, September 27, 2010

View the preliminary agenda and register online...

NCHN Quarterly Membership Call: September 13th
Speaker & Topic: TBA - watch for an announcement later this week on the topic and speaker for the call.

Rescheduled: Unfortunately, Michael McNeely, Policy Analysis, HRSA, ORHP, who was scheduled to discuss the recently Meaningful Use criteria and planned to lead a discussion on how health networks can assist their hospital members implement the criteria into their facilities had a need to reschedule, so we will have his presentation on Monday, November 8 at 12:30 PM ET

To pre-register, please email dcomeau@synernet.net and provide your name and your network's name. Debbie will then email you with the dial in instructions. Handouts will be distributed by email to those on the pre-registration list.

Health Reform
Sebelius announces 1 million Medicare beneficiaries have received prescription drug cost relief under the Affordable Care Act
HHS News Release - August 30, 2010
Affordable Care Act making Medicare stronger and more secure for seniors and people with disabilities

WASHINGTON, DC- U.S. Department of Health and Human Services Secretary Kathleen Sebelius today announced that more than 1 million Medicare beneficiaries have received prescription drug cost relief through the Affordable Care Act.  As part of the health insurance reform law's step-by-step efforts to close the Medicare Part D prescription drug coverage gap, eligible beneficiaries who fall in this "donut hole" this year are mailed a one-time, tax-free $250 rebate check. More than a quarter of the 4 million checks Medicare expects to distribute have been received by eligible Medicare beneficiaries.

"Many seniors and people with disabilities on Medicare face extraordinary prescription drug costs, and too often stop following the drug regimens that their doctors have recommended as a result," said Secretary Sebelius. "These checks will make a difference in helping seniors continue to get the medications they need, and are one of many ways that the Affordable Care Act is helping seniors."

Nationwide, 1 million Medicare beneficiaries have already been mailed their rebates and more beneficiaries will be receiving checks in the coming months as they enter the coverage gap.  Eligible beneficiaries receive these checks automatically in the mail when they reach the donut hole, and they don't have to sign-up to be eligible for the rebates.

Continue reading...

Impact of Health Reform, Emerging Care Models Explored at GE Healthcare IT National Users' Conference
Record Number of Centricity(R) Business Users Collaborate, Develop Plans for Growth
BOSTON, Aug 30, 2010 (BUSINESS WIRE) -- Industry changes are top of mind for executives at hospitals, medical colleges and hospital networks across the United States and will be actively discussed at this week's GE Centricity(R) Business National Users' Conference. A record number of Centricity Business customers are in Boston for the summit, hosted by GE Healthcare August 30-31 at the Sheraton Boston Hotel and Fairmont Copley Plaza. Nearly 600 customers representing 180 unique healthcare organizations are attending the two-day conference to connect with GE Healthcare and share best practices for optimizing the use of their Centricity Business healthcare IT solutions for revenue cycle management, patient access and more.

The 2010 Centricity Business Users' Conference features more than 100 sessions presented by customers and GE Healthcare IT leadership and staff, in addition to solution demonstrations and numerous opportunities for customers to collaborate and provide feedback to GE. John Dineen, Chief Executive Officer of GE Healthcare, kicks the conference off Monday morning with an opening session designed to share the company's vision for healthcare transformation. A parallel Executive Track designed to further strengthen the Centricity Business user community brings together C-suite customers with GE Healthcare leadership to focus on the challenges and opportunities faced by leading healthcare organizations today and in the future.

Continue reading...

Monthly News Recap
Secretary Sebelius announces $32 million to support rural health priorities
HHS News Release - August 23, 2010
HHS Secretary Kathleen Sebelius announced today more than $32 million in FY 2010 funds to increase access to health care for Americans living in rural areas.  The funds reach across seven programs administered by the Office of Rural Health Policy in HHS' Health Resources and Services Administration (HRSA).

"These funds reflect the priorities spelled out by President Obama in providing the best health care possible to rural Americans," said Sebelius. "The ultimate goal is to build healthier rural populations and communities."

"The grants will strengthen partnerships among rural health providers," said HRSA Administrator Dr. Mary Wakefield Ph.D., R.N.  "Funds will be used to recruit and retain rural health care professionals and modernize the health care infrastructure in rural areas."

Funding for the seven programs includes:

More than $22 million for the Medicare Rural Hospital Flexibility Program, which supports improvements in health care quality in communities served by Critical Access Hospitals (CAHs), efforts to improve the hospitals' financial and operating performance, and the development of collaborative regional and local delivery systems.  The program has helped more than 1,300 hospitals convert to Critical Access status since its inception in 1998.

More than $3 million for the Rural Health Workforce Development Program, a new one-time pilot program.  The program supports the development of rural health networks that seek to improve the recruitment and retention of emerging health professionals (primary and allied health care students and residents) in rural communities.  It will promote a range of approaches to community-based training and can include a singular or collective focus on professions such as medicine, oral health, mental/behavioral health, nursing, pharmacy and other allied health professions.

More than $2 million for the Telehealth Network Grant Program, which helps communities build capacity to develop sustainable telehealth programs and networks.  Telehealth allows patients in underserved and remote areas to receive health care without traveling great distances; it also is used frequently for distance education and health care administration. The services provided via telemedicine range from primary care to highly specialized care found in leading academic medical centers.  

More than $1 million for the Telehealth Resources Center Grant Program, whichprovides technical assistance to help health care organizations, networks and providers implement cost-effective telehealth programs serving rural and medically underserved areas and populations.  The program is designed for entities with a successful track record in helping to develop sustainable telehealth programs.

Close to $1 million for the Flex Rural Veterans Health Access Program, a new program that will help eligible entities coordinate innovative approaches, collaborative networks and virtual linkages to provide rural veterans and other rural residents access to mental health and other health care services.  The grants aim to improve mental health services through the use of health information exchange and telehealth in states where veterans make up a high percentage of the total population.

$770,000 for the Frontier Community Health Integration Demonstration Program, whose purpose is to develop and test new models for the delivery of health care services in frontier areas by improving access to care and the integration of care delivery to Medicare beneficiaries.

Almost $500,000 to the Rural Training Track Technical Assistance Demonstration Program, which will analyze the challenges and barriers facing Rural Training Track (RTT) residency program sites and then provide technical assistance to increase the number of family medicine physicians that choose to take part in these rural residencies.  RTT sites have a successful record of placing graduates in rural locations, with 75 percent of their graduates remaining to practice in rural settings.

Lists of awards from HRSA's 2010 appropriation are available at:
http://www.hrsa.gov/about/news/2010tables/rural.html

Healthcare.gov: Online Tool for Finging Insurance Options
(From HHS' Healthcare.gov email to subscribers - August 24, 2010)

In two simple steps, you could be on your way to finding insurance that's available to you, your family, or your small business.

Whether it's coverage in the private market, or a public program such as Medicaid, Medicare, or the Children's Health Insurance Program, the health insurance finder on HealthCare.gov allows you to search for all options available to you.

And now, we've made it even easier for you to search for options through a new tool that anyone can embed on a website or blog: http://www.healthcare.gov/stay_connected.html

So how does this new online tool work? The insurance finder widget enables anyone with a website or blog to embed a tool on their site allowing users to begin the process of searching for coverage. The tool asks users to fill out two fields with basic information about themselves and the state they live in. Users then click the "next step" button, and are redirected to a page on HealthCare.gov that continues with the insurance finder process based on the information they have provided.

Simply put, this new online tool puts the power of information at your fingertips.


Thank you,
Kathleen Sebelius
Secretary, U.S. Department of Health and Human Services

You can find the widget and other HealthCare.gov badges here:
http://www.healthcare.gov/stay_connected.html


Network Funding: Rural Health Network Development RFP Announcement
Applications Due: November 12, 2010

Technical Assistance Call: TBA (soon)

ORHP is pleased to announce the release of the Rural Health Network Development Grant Program (RHND), Announcement Number HRSA-11-089, CFDA Number 93.912.

This is a program to assist health oriented networks in developing and maintaining sustainable networks with self-generating revenue streams. These networks should provide activities that benefit both network partners and the community served by the network to increase access and quality of rural health care and ultimately, improve the health status of rural residents. Networks should have a significant history of organizational collaboration and must have a memorandum of understanding (MOU) prior to applying to this program. This program is a three year grant program with individual grant awards limited to a maximum of $180,000 per year.

To download this funding opportunity, please visit: www.grants.gov Once you are on this website, please click on Find Grant Opportunities, Basic Search where you can type in the announcement number (HRSA-11-089) or CFDA number (93.912). All applications are required to be submitted electronically- no paper applications will be accepted this year. ORHP strongly encourages applicants submit their applications ahead of the due date to avoid any technical problems.

As you will read in the Network Development guidance under Executive Summary, it is anticipated that there will be a similar one-time funding opportunity in fiscal year 2011 called the Rural Health Information Technology Network Program. The primary objective of this program is to support organizations that wish to further ongoing collaborative relationships among healthcare organizations to integrate health information technological systems. The Rural Health Information Technology Network program is a three year grant program with an equipment purchase limit of 60% each year and individual grant awards will be limited to a maximum of $300,000 per year.

Note: Applicants cannot apply to the Rural Health Network Development Grant Program and the Rural Health Information Technology Network Program in the same fiscal year. ORHP does not currently have any additional information on the new Rural HIT program. Once ORHP has developed the program details, information will be sent out.

For further information on the Rural Health Network Development Grant Program (RHND), please contact Leticia Manning, lmanning@hrsa.gov or 301-443-8335.

Initial EHR Certification Bodies Named
Key step in national initiative toward adoption of electronic health records
The Certification Commission for Health Information Technology (CCHIT), Chicago, Ill. and the Drummond Group Inc. (DGI), Austin, Texas, were named today by the Office of the National Coordinator for Health Information Technology (ONC) as the first technology review bodies that have been authorized to test and certify electronic health record (EHR) systems for compliance with the standards and certification criteria that were issued by the U.S. Department of Health and Human Services earlier this year.

Announcement of these ONC-Authorized Testing and Certification Bodies (ONC-ATCBs) means that EHR vendors can now begin to have their products certified as meeting criteria to support meaningful use, a key step in the national initiative to encourage adoption and effective use of EHRs by America's health care providers.

"Less than two months following the issuance of final meaningful use rules, we have approved our initial ONC-ATCB certifiers.  EHR vendors can begin immediately to get their products certified." said David Blumenthal, M.D., national coordinator for Health Information Technology.  This is a crucial step because it ensures that certified EHR products will be available to support the achievement of the required meaningful use objectives, that these products will be aligned with one another on key standards, and that doctors and hospitals can invest with confidence in these certified systems."

Continue reading... (Source: HHS News Release, August 30, 2010)