From the Board of Directors
New Board Member
Lonnie Stevens, Executive Director, Thumb Rural Health Network, Port Huron, Michigan, was appointed to the NCHN Board of Directors on September 1, 2009 at the Board meeting in Washington, DC. Lonnie has been an active member of NCHN and currently serves as the Chair of the 2009 Regional Meeting Planning Committee. She was appointed to fill a vacancy created when Linda Weiss, Network Director, Regional Behavioral Health Network, Mattoon, Illinois, resigned due to a job change. The Board thanks Linda for her service to the Association and wishes her well in her new position. She had been a member of NCHN for several years, served on the Board of Directors since 2006 and served as Secretary in 2008. Lonnie's term will expire in April 2011.
New Contract
The Board of Directors is pleased to announce a new contract with the National Rural Health Association. NRHA and NCHN have been partners for the past five years and through the partnership, NRHA has provided funding to assist NCHN with our mission of supporting health networks. The new contract is for September 1, 2009 - August 31, 2010 and contained a significant increase in funding.
The following activities will be carried out under the contact by NCHN, in consultation with NRHA staff:
Continuation of the Executive Coaching Program, which links new and experienced network leaders through NCHN;
Collaborate with the Rural Assistance Center to expand the Network section on their website that includes best practices, stories, or policy updates, specific to rural networks from our membership;
Continued exploration of the development of a Network Leader Certification Program, which would lead to certified rural network directors;
Support of educational opportunities for network directors through an annual conference, regional meetings, conference calls and webinars; and
Expansion of NCHN website to include searchable database of program and services offered by network members.
Part-time Staff Member
NCHN announces new part-time staff member, Christy Sullenberger. Christy will be assisting with the tasks related to the new NRHA contract, including monthly distribution of the NCHN eNews, management of the NCHN website, development and administration of an extensive members survey/needs assessment and development of the searchable database of program and services offered by network members, assistance with the Executive Coaching Program, and other educational programming. Christy has been working with NCHN for the past year as an independent contractor. She was responsible for the recent redesign of the NCHN website and implementation of the electronic newsletter. She worked with the Virginia Rural Health Resource Center (VRHRC) as a Communications Specialist for 3 years. A 2001 graduate of Virginia Tech, Christy has over 8 years of experience in electronic media and graphic design, as well as research and writing.

Christy is located in Wirtz, Virginia and can be contacted by email at csullenberger@nchn.org or by phone at 540.392.0013.

*******

2009 Regional Meetings: Success!
The 2009 Regional Meetings, which focused on Health Information Technology Initiatives, were well received by the participants. On September 21, twenty (20) individuals met in Minneapolis where NCHN history was made. NCHN members and guests that were unable to attend the Regional Meetings were provided with the opportunity to participate in one session from each site via live webinar. The first broadcast offered from the Minneapolis meeting, "Go Live and Beyond: Achieving Success in the World of Health Care" was presented by Dianne Mandernach and Mark Sandvick from SISU in Minnesota. Their presentation focused on how SISU is preparing its hospital members for meaningful use guidelines; and how the hospitals have been positioning themselves to be eligible for future stimulus dollars. On October 5, forty-four (44) individuals met in Albuquerque. The second broadcast was "HIT, HITECH, HIPAA and More: An Overview of the Laws Affecting the Development of Health Information Technology" offered by Heman A. Marshall, III, Principal, Woods Rogers, PLC, Virginia. Mr. Marshall discussed the latest federal legislation and its impact on networks implementing and managing HIT projects.

The presentations from both Regional Meetings are available on the NCHN website and will be in the public domain until November 15. The presentations can be accessed at http://nchn.org/network-conferences.php

*******

New Member Announcement: Rural Comprehensive Care Network
Please join the NCHN Board of Directors in welcoming our newest member --- Rural Comprehensive Care Network, located in Crete, Nebraska. The network was organized in 1997.

The mission of RCCN is to promote and support high quality rural healthcare. The network provides services that assist its members in providing high quality health care in their rural area of Nebraska.

RCCN currently has the following programs: Electronic Health Records Initiative; Occupational Health and Safety Program; Quality Initiatives; Patient, Community, Employee Surveys; Workforce Development

The network was organized in 1997 and is comprised of 30 organizations and serves southeast rural Nebraska.

Joleen Huneke is the Executive Director and contact for NCHN. She can be contacted at jthserpa@neb.rr.com or by calling 402-826-3737.

NCHN welcomes RCCN to the network!

*******

2010 NCHN Conference: Call for Lessons Learned: Share your success stories and challenges!
The 2010 Conference Planning Committee is seeking NCHN members to share their stories at the 2010 Conference in San Antonio, Texas. What has your network been doing over the past year to better serve the patients within your service area? The committee is looking for all types of stories! Successes, challenges, lessons learned and even projects that failed! Someone else can learn from your experience…

The Committee is specifically looking for stories related to the following subjects:
Competitive Collaboration
How do you get competing members of your network to collaborate for the good of the whole?
Health Information Technology Initiatives
A lesson learned along the road of implementing a program; vendor selection process; contract templates; towers vs. DSL lines, telemedicine, EMRs, HIEs, PHRs, etc.
Leadership/Governance of Networks
Leadership training for your board members and/or staff? Any unique governance strategies? Strategic planning, board training, motivating staff, managing time, leading for change, roundtables, forums, webinar training, etc.
Sustainability
How are you sustaining your network? Long-term and short-term strategies...Projects, activities, products, services, dues, grants, earmarks; where do the funds come from to keep your doors open?
Please use this form to submit your story (doc). The Committee will review and select a number of stories to be presented throughout the 2010 conference … short presentation --- 15-20 minutes … this is what we did, this is how we did it, and this was the outcome …. Good, bad, and ugly!

We will also publish a handbook of Lessons Learned and have printed copies available for participants at the conference and will post it on the NCHN website in the Members Only Section.
Deadline date: Saturday, October 31!

--top--

NRHA Rural Health Policy Institute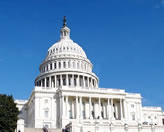 When: January 25-27, 2010
Location: Washington, D.C.: Capital Hilton (Room Rate: $240+tax )
Registration Fee
$525 Early Bird -- Before January 8, 2010
$625 -- After January 8
$675 -- On-site
NCHN is a partner with NRHA on the Policy Institute.
>> For more information or to register, visit the NRHA website.
*******
Faces of a Healthy Future: National Conference to End Health Disparities II
The Center of Excellence for the Elimination of Health (CEEHD) Disparities at Winston-Salem State University will present Faces of a Healthy Future:
National Conference to End Health Disparities II, November 3-6, 2009 at Twin Quarters in Winston-Salem, NC.
The purpose of this conference is to bring together representatives from local, regional, state, and national organizations, along with consumers, in a forum addressing the NIH National Center for Minority Health and Disparities and Healthy People 2010 goals through the conference objectives. This conference will give the attendees an opportunity to determine the nation's progress toward these goals through examining and assessing projects related to research, research infrastructures and providing public information and community outreach. This conference will also serve as a call for further action and will capture momentum and move that energy forward in assisting with the national planning and implementation to eliminate health disparities. For more information go to www.facesofahealthyfuture.com
--top--
News from NCHN Members
Critical Success Factors for Regional Health Alliances: Ensuring the Viability of Regional Health Alliances by Colin O'Sullivan, DHA
A Study of Critical Success Factors for Regional Health Alliances was presented by Colin O'Sullivan, DHA at the 2009 Annual Conference in Charleston, SC. During the plenary session, Dr. O'Sullivan presented research that was performed on the regional health alliance delivery model with the specific goal of identifying what Critical Success Factors (CSFs) are necessary for regional health alliances to achieve their organizational mission and vision. The session provided information on objectivity to healthcare organizations currently in or planning to develop regional health alliances. The results are beneficial in building the necessary infrastructure to facilitate regional health alliances. Dr. O'Sullivan's dissertation is now available for purchase through Amazon.com.
Dr. O'Sullivan is a former staff member of NCHN member, Coastal Carolinas Alliance and was active in NCHN activities. Thanks to Colin for this important research on health alliances and for making the results available to NCHN members.
*******

Upper Peninsula Health Care Network Announces Changes: Please join NCHN in welcoming Executive Director Dennis H. Smith and Director of Operations and Government Relations Beth Casady

Smith Named Executive Director of Upper Peninsula Health Care Network
The Board of Trustees of the Upper Peninsula Health Care Network has named Dennis H. Smith of Marquette as the network's new executive director. Smith is president and chief executive officer of the Upper Peninsula Health Plan and the Upper Peninsula Health Group. He is also the current president of the Executive Committee for the Michigan Association of Health Plans. The Upper Peninsula Health Care Network is a corporation of health care organizations formed to facilitate access to high-quality health care—at a reasonable cost. Its member organizations are 14 Upper Peninsula hospital systems. Those members work together to create opportunities for the region's health care providers and to improve access to services for the region's residents. The network's administrative office is in Marquette.
New Contact: Beth Casady
Beth Casady is currently Director of Operations and Government Relations for the Upper Peninsula Health Plan, a health-care benefit administrator for residents and businesses in the Upper Peninsula. The health plan also provides managed care for more than 25,000 enrollees in Michigan Medicaid and MIChild. Beth will oversee legislative affairs, compliance, and government relations for UPHCN. She will serve as the UPHCN contact for NCHN and has been active with UPHCN on telehealth initiatives and health education. She is Certified in Healthcare Compliance and holds a B.A in Communication Studies from Carroll College, Helena MT and an MPA from Northern Michigan University.

For more information, contact:
Beth Casady, MPA, CHC
Director of Operations
PH: 906-225-7157
Fax: 906-225-7690
E-mail: ecasady@uphp.com
*******
Jinger Greer, CFO at Delhi Hospital, Discusses HRSA Funding
In this video, NCHN Member and CFO at Delhi Hospital, Jinger Greer, discusses some of the programs started in rural Lousiana that would not be possible without HRSA's assistance.
Click below to go to the video playback page: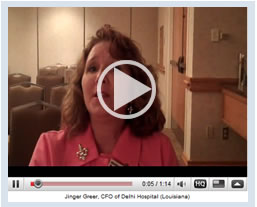 *******

Rural Wisconsin Health Cooperative Announces New Staff Member
Tim Size, Executive Director, announces that Dave Johnson joined Rural Wisconsin Health Cooperative as Director of Member Relations and Business Development at the beginning of September.

Dave has a MBA from Edgewood College in Madison. For the last ten years he has worked in management and business development at Dungarvin Wisconsin, LLC and REM WISCONSIN, serving clients with developmental disabilities.

Dave and his wife Heather and their three kids live in Belmont, Wisconsin. Heather works as a nurse with Upland Hills Health in Dodgeville.

Dave will serve as the contact for NCHN and can be reached at djohnson@rwhc.com

--top--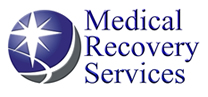 Spotlight on NCHN Business Partner
Medical Recovery Services: Gold Level Business Partner
The Program Development Committee is pleased to announce a new Gold Level Business Partner -- Medical Recovery Services! Medical Recovery Services' outsource solutions are designed to minimize the investment dollar while maximizing returns. Significant flexibility in payment terms is also featured to further facilitate placing these vital services within reach of all hospital providers.
Medical Recovery Services provides the following services:
Chargemaster
Business Intelligence
Managed Care Support
Process Improvement
Medical Claim Audit/Recovery
The NCHN contact for more information is:
Donald Tapella
dtapella(at)mrsa1.net
Ph: 816-229-4887 x111
www.MedicalRecoveryServices.net
Please join the voices of NCHN in welcoming Medical Recovery Services!
--top--