NCHN Blog
Report to the Membership from the Executive Director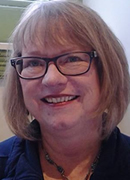 We are now in St. Louis for the 2014 NCHN Annual Educational Conference. It is an exciting time for NCHN members! We are kicking off a new fiscal year (May 1) and I welcome the opportunity to give the membership an overview of the accomplishments of your Association for 2013 and peek at some plans for 2014. Without the continued support of our dedicated members these activities and projects would not have been possible. Thanks to each member that stepped forth during 2013 to serve on committees, participate on Coffee/Tea Chats, respond to list serve questions, answer emails and generously provide support to your peers.
The Board of Directors and Officers continually seek feedback from you and meet on a regular basis to discuss and explore programming that meets the needs of our diverse membership.
During 2013-2014, NCHN provided the following programming and services that were designed to support health network leaders and network organizations:
2013 Membership Summary: We ended 2013 with 52 network members, which resulted in a retention rate of 78% of 2012-2013 membership (46/59). We welcomed five (5) new members during 2013. The membership represented twenty-nine (29) states. In the Associate Member Category we had four (4) individual Associate Members and four (4) organizational Associate Members. The NCHN total membership as of April 30, 2014 was sixty (60) members across all categories.
Leadership Development: The 2013 Leadership Summit was held in October in Austin, TX with ten (10) very dedicated network leaders, representing nine (9) states! The group formed the 2013 Leadership Learning Community and have been meeting by conference call since October. They will have their final face-to-face meeting here at the 2014 Conference.
Executive Coaching Program continued with a team of NCHN members available to provide Executive Coaching to both NCHN members and to the HRSA Rural Health Network Development Grantees.
Informational & Technical Assistance Calls were provided on a regular basis, addressing such topics Rural Veterans in NCHN Communities; Updates from NRHA; National Rural ACO; and Understanding the New Health Insurance Marketplace and What They Mean for Providers and Patients. We are always open to topics for these calls.
Coffee/Tea Chats were held monthly. The one-hour, once a month call is the opportunity for network leaders to connect with their peers to discuss whatever is on their minds.
Listserv: Twelve (12) questions/requests were posed to the Listserv. Forty-three (43) responses were received for the posting; along with fifteen (15) documents shared.
Electronic Presence: Twenty-five (25) eNews were developed and distributed to both NCHN membership and a Friend/Associate List. The membership average open rate for the year was 32.5%; and the friend's list average open rate was 25.9%. Social Media efforts included 44 tweets on Twitter; 65 followers. Facebook does not have yearly data available, but we have 105 likes! The NCHN website received 5,181 unique visits with a total of 24,438 page views. The website had 43.2% returning visitors and 56.8% new visitors.
2014 Network Leader Salary & Benefit Survey was conducted in April – May and the final report is being prepared. Forty-four networks responded. This was an increase of six (6) participants over the 2012 survey. The final report will be distributed later this month to those members that participated.
Business Partners Program is under transformation. NCHN contracted with Larry Bedell to assume management of our program. Larry's target is to secure ten (10) Platinum Level Sponsors. Please check the website for our continuing Business Partners and support their program and services, while watching for updates on the new Platinum Level Sponsors. Thanks to EMTS for their continued partnership and attendance at the conference.
The Officers, Directors and NCHN staff encourage you to take advantage of your membership benefits in 2014 - 2015 and look forward to working with you to support your leadership development and the success of your network! Some of the upcoming events and activities in 2014-2015 include – continuation of the sharing that starts with the Innovation Circles at the conference; 2015 Leadership Summit, release of NCHN's Core Elements of Successful Networks, continued electronic presence, monthly Coffee/Tea Chats, listserv option for posting questions and sharing information; new website with tools and strategies for successful networks, and in September 2015, a co-located conference with NOSORH and 3RNet in Portland, OR.
Leave a Comment