NCHN Blog
Leadership and Organizational Health: Overcoming Barriers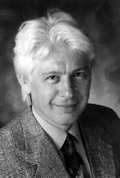 Jay Seifert is the co-founder of LoneStart Wellness. He is a pioneer in applying established principles of social neuroscience and behavioral economics to individual and organizational "wellness." His strategy is specifically designed to improve the health and well-being of those individuals most at risk for preventable chronic illness but least likely to participate in traditional "diet and exercise" programs. He is a monthly wellness guest columnist and you can see his columns in the first NCHN e-News of the month or right here on the blog.
Leadership and Organizational Health:
Overcoming Barriers
(If you missed Jay's presentation at the conference, here are two video clips, one from the opening, the other from the conclusion: http://youtu.be/2gZhSNEBGDE http://youtu.be/1DcU5h00rBA )
There is now widespread agreement that our declining health status is an issue we can no longer ignore or defer. And most of us are beginning to understand that it's an issue in which we all have a very big stake.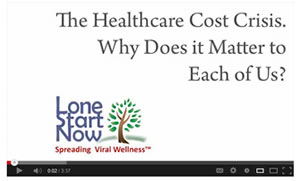 If those two sentences seem familiar, it's because they were the first two sentences in last month's article on Leadership and Organizational Health. Why repeat them? Because these are the premises upon which all of the articles in this series are based and I am sincerely interested in knowing if you agree or disagree. If you disagree, then I would love to have a conversation with you. You might be right and, if you are, I'll learn a lot. If you agree, I'd like to know that as well because that will lead to the next questions, which are:
Does your organization actively promote the health and well-being of its members?
Can you name specific actions you take to do so?
If you aren't actively promoting better health, why not?
What are the barriers that keep you from doing so?
These are interesting questions to pose to leaders whose organization's mission is to improve the health status of the communities and individuals they serve.
Here's why: If I were to ask if your organization discourages smoking, you would probably be a little insulted and wonder why I would ask such a stupid question. Of course it does. You can easily list a number of specific actions you have taken to reduce the use of tobacco in your organization.
But here's a tougher question: Can you list specific actions you consistently take to encourage better nutritional practices and increased physical activity within your organization? That's usually a harder question to answer, even for organizations whose mission is to improve the health status of the communities they serve.
This seems illogical until we consider the real and perceptual barriers to implementing an initiative to improve health and well-being. The fact is that, unless mandated to do so, most leaders do not take the initiative to address the declining health status of their organization. So what does it take for a leader to proactively address this critical issue and what will ensure its success?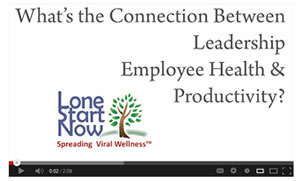 The answers to both questions are pretty straightforward. The primary barriers (real and perceptual) to implementing an employee wellness initiative can be grouped into three general categories:
Cost: Is it an expense or an investment that will deliver a measurable R.O.I.?
Complexity: Will its implementation be a burden for an already overloaded staff?
Effectiveness: Will it reduce costs and improve productivity, and will these improvements be sustainable?
These are very real barriers to implementation, but each can be overcome with a well-crafted and well-grounded initiative that adheres to established principals of learning theory, team-building and intrinsic motivation.
Leave a Comment