NCHN Blog
Clara Peller Would Have Been Proud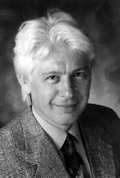 Jay Seifert is the co-founder of LoneStart Wellness. He is a pioneer in applying established principles of social neuroscience and behavioral economics to individual and organizational "wellness." His strategy is specifically designed to improve the health and well-being of those individuals most at risk for preventable chronic illness but least likely to participate in traditional "diet and exercise" programs. He is a monthly wellness guest columnist and you can see his columns in the first NCHN e-News of the month or right here on the blog.
Clara Peller: Would Have Been Proud
Who would have been proud?
If the name, Clara Peller doesn't ring a bell, how about this: "Where's the Beef?" Some of you are going "Oh, that Clara Peller." But for those of you who don't know (and haven't already Googled it), in 1984, Wendy's Restaurants began a television ad campaign where Ms. Peller, an 81 year-old character actress orders a hamburger from a fictional Wendy's competitor that turns out to be a whole lot of bun and very little beef, causing her to exclaim: "Where's the Beef?" This quickly became a catchphrase for any situation lacking substance or content and even became a slogan in that year's presidential election campaign.
And why would she be proud?
I think Ms. Peller (who, unfortunately, is no longer with us), would have been proud of the fact that those network leaders who attended last month's NCHN Leadership Summit never had to ask themselves "Where's the Beef?" Unlike so many conferences where you really have to wonder just what the real "take away" value is, I'm confident that the Summit participants returned to their networks knowing that they had received real-world, high value insights and information that they could apply directly to their networks.
After way too many years attending way too many conferences, it's both refreshing and encouraging to have been a part of a conference experience that actually delivered on its promise to provide sufficient value to justify the cost of attendance. The credit for this goes to both the conference organizers—and the participants and the fact that the sessions were interactive, experience-based, timely and relevant.
What does any of this have to do with leadership and organizational health and well-being? Actually, a lot. The Leadership Summit took place at the beginning of the 15-day government shutdown. This provided dramatic, if unnecessary, proof that the need for "High Performance Collaboration in High Pressure Chaos" that Mary Kay Chess addressed in her workshop is much more real than theoretical. Clearly, today's networks will continue to be asked to do more with less and do so in an increasingly chaotic environment.
And then (just to keep the "fun" in "dysfunctional"), the Health Insurance Marketplaces opened with what can only be described as a resounding "thud" and we now face many more questions than answers regarding the status and future of the ACA. In addition to all the other challenges networks are facing, there is now increasing uncertainty regarding how and when we will implement healthcare reform.
So what's a network leader to do? Well, how about doing what the Leadership Summit participants are doing? While the politicians and policy-makers continue the negative, partisan and escalating debate about how to provide and pay for healthcare, these leaders have teamed-up to start a new, positive conversation about how each of us can engage in a small collective action and begin to take charge of our own health and well-being.
These leaders are aware of the impact the declining health status of their members is having on their organizations. And they understand that in order to be effective leaders and role models, they must be willing to "walk the talk." So, they have challenged themselves and each other to successfully navigate this holiday season without experiencing the average American adult's 3 – 5 pound weight gain. By setting and meeting a realistic and highly-achievable goal, they will demonstrate to their networks and their partners that no matter what happens in Washington, D.C., each of us has the skills, resources, and the opportunity to make modest, but meaningful improvements in our own health and well-being. Let me know if you would be interested in joining these leaders in this Help Me Through the Holidays Challenge.
What have you got to lose?
If you have questions or issues you would like us to address in this column, contact: Jay Seifert at 512-894-3440 or jseifert@lonestartnow.com.
Leave a Comment