NCHN Blog
2013 NCHN Leadership Summit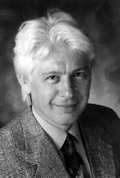 Jay Seifert is the co-founder of LoneStart Wellness. He is a pioneer in applying established principles of social neuroscience and behavioral economics to individual and organizational "wellness." His strategy is specifically designed to improve the health and well-being of those individuals most at risk for preventable chronic illness but least likely to participate in traditional "diet and exercise" programs. He is a monthly wellness guest columnist and you can see his columns in the first NCHN e-News of the month or right here on the blog.
The 2013 NCHN Leadership Summit
It's my fondest expectation that I will see many of you at this year's Summit, which begins today in Austin. For those of you who aren't attending, I regret that you won't be here to enjoy Austin's many charms and take advantage of the absolutely gorgeous early-fall weather we're having. And since you won't be able to attend my presentation, here's a synopsis of what we'll be covering.
The official title of the presentation is:
How to Have Fun and Find Success with Leadership
And Organizational Health and Become
More Popular and Better Looking in the Process
(I wanted to share that with you in order to make you feel better about missing this year's summit.) Actually, everything we mention in that title can happen. The question is, does it create the realistic expectation that it will happen? If you've been following these monthly posts, you know that when it comes to intrinsically-motivated behavior change, expectations are everything.
Today's network directors face unprecedented real-world challenges and the last thing we want to do is create a set of unrealistic expectations about what is and is not possible. So here's the "Keeping it Real" title of our presentation, something more in line with what a network director might be thinking:
Say What? This can't be Fun. I'm already a Successful Leader. Organizational Health is an Unattainable Myth. Who Needs Popular? And as For "Better Looking," How do you Improve upon Perfection?
So my job during the presentation is to respond to each of these challenges by:
Telling the truth
Sharing what we've learned over the last 8 years
Creating the realistic expectation that today's NCHN director already possesses every skill, every resource, all the knowledge and the opportunity to improve the health status of their networks, their partners and the communities they serve.
And we have to be able to do so with a full understanding of the many profound challenges facing today's rural healthcare providers.
We'll explore:
What is the leader's role?
Providing the vision and inspiration necessary for constructive change is only the beginning. But what is realistically possible?
Burden or opportunity?
How a subtle, but fundamental shift in perspective can make the difference between success and failure.
Carrot or stick (or none of the above)?
Do your employees believe the initiative is being done to them or for them?
Top-down or bottom-up?
While the organization's leaders must start the process, its sustainability will depend on whether its employees have taken ownership of the initiative.
Team-building
A well-defined, short-cycle team-building challenge will much more than increase health status. It will improve communication, morale, and engagement while strengthening a shared sense of mission.
Emerging leaders
When your employees believe that everyone, regardless of their condition, has something to contribute, as well as something to gain, and they prove that they can be successful; they become powerful influencers within the organization.
This will give you some sense of what we'll be covering at the summit. Unfortunately, having fun, getting a better personality and becoming better looking only happen at the summit. Hope to see you next year.
If you have questions or issues you would like us to address in this column, contact: Jay Seifert at 512-894-3440 or jseifert@lonestartnow.com.
Leave a Comment