NCHN Blog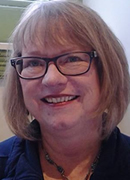 New fiscal year, new beginnings, that's the cycle NCHN just entered! In 2011 we changed our fiscal year to May – April, so this is the first month of our new fiscal year for 2013-2014. The beginning of a new year brings lots of activity – new Directors and Officers, dues assessments, reformation of committees, new work plans, and new partners. We are very excited about our new partnership with Custom Learning Systems, which is providing the HCAHPS Breakthrough Webinar series to NCHN members at a huge discount. I'm anxious to hear from you about that! The announcement went out last week and there is still time to sign up for the program.
A special thanks to the NCHN members that stepped forward to serve as officers and directors for 2013. The Association is grateful for their leadership and willingness to lead us over the next year. The Board held their annual retreat and reviewed what has been accomplished in the past three years and made plans for the upcoming year. This group of Directors decided to implement a short, one-year work plan with some specific outcome measures for our accomplishments this year. Of course, they will lead the charge to continue some of our established activities, such as the Annual Educational Conference, Leadership Summit and formation of a new Leadership Learning Community, Coffee/Tea Chats, Executive Coaching, and Quarterly Informational Calls to name just a few.
We will also look at expanding our Business Partners Program and bringing you more opportunities to interact and more frequent updates. The Board also established three primary tasks that they are committed to seeing accomplished this year. Those include: the development, field testing and implementation of an on-line "Tools and Strategies for Managing Health Networks Tool Chest" which will also include an on-line Network Leader Handbook.; launching of the RHNR Consulting Group, which will provide experienced network leaders to provide individualized services to networks; and the development and field testing of Evidence-Based Outcomes for Networks. We need baseline measures for evaluation and reporting the value, worth and importance of health networks to the overall healthcare delivery system. The Board will be finalized the plan on their June call and details will be distributed to members later this summer.
So, stop reading and jump into the new NCHN year by doing the following (if you haven't already):
Complete your 2013 dues assessment form
Sign up for 2013 Committees and Task Forces
Look over our current Business Partners and if you have suggestions for different types of services or products that you need to manage your network and/or your members need, let us know.
Complete your on-line profile – you will be receiving additional information about this. NCHN's strength is in its membership and the on-line profile tool that was incorporated into our new website is a much underutilized tool – let's take advantage of that tool and start making connections with your peers.
Enjoy the rest of spring and take time to stop and admire the beautiful flowers at this time of year. If you need anything, we are only an email or phone call away!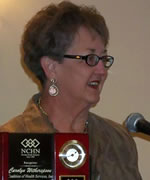 For this feature, we interviewed Carolyn Witherspoon, Executive Director of Coalition of Health Services in Amarillo, Texas. Carolyn has served on the NCHN Board for seven years and served as President from 2011 through 2012. This year, Carolyn was recognized as NCHN's Outstanding Network Leader of the Year.
Q: The Coalition of Health Services has been around since 1996. Can you talk a little about its beginning and its growth into an organization that provides many valuable services to the Texas Panhandle? Throughout the process, how has the vision evolved?
The Coalition of Health Services was organized in February 1996 and incorporated as a 501(c)(3) not for profit organization in October 1997. There are currently 14 hospital affiliates, serving twenty-six counties. These hospitals are geographically located from Dalhart in the northwest Texas Panhandle to Childress, Texas in the southeast. The administrative office of the organization is located in Amarillo, Texas.
The purpose of the Coalition of Health Services is to enhance rural health through coordinated and collaborative efforts of the member rural health care facilities, their partners and to support ongoing rural health initiatives in individual communities. This effort includes preventive and public health endeavors, as well as, primary health care delivery through the establishment of comprehensive medical homes for every resident. Opportunities have arisen to provide basic public and preventive health services, the institution of services that were new to specific sites (such as prenatal care), and the simultaneous infrastructure development and modeling of a successful network of rural health entities. These entities now serve over 400,000 people living over a sparsely populated 26,000 square miles.
COHS' vision is, "Strengthening healthcare providers to build healthier communities." The vision continues to evolve as we explore opportunities which will benefit providers and communities of the Panhandle of Texas.
One of the forces which drew the Coalition together originally in 1996 was the Title V program. It was determined this project would better serve the communities and health care facilities if the dollars were administered thru one agency rather than each provider or clinic requesting the funds individually. This grant served 41 counties of Public Health Region 1 and 1 county in Region 2, over the years as programs have decreased so have the number of counties. The Coalition currently employs 14 fulltime and 2 part time employees.
Q: COHS' coverage area is quite large. Did the network form with the intention of covering the 32 counties that you now serve or did the network's coverage area expand over time? How do you coordinate services for 32 counties and overcome the transportation barriers that are inherently involved in doing so?
We administer or subcontract the following services in 26-32 counties:
PRIMARY HEALTH CARE
The PHC program provides prevention-oriented, education-based primary health care to Texas residents who otherwise could not receive such care. Eligibility is limited to those residents whose gross family income is at or below 150% of the Federal Poverty Income Guidelines (FPIG) and who do not qualify for any other programs or benefits that provides the same services.
BREAST AND CERVICAL CANCER SERVICES
The BCCS program targets women 50 – 64 who are at or below 200% of poverty. It enables women to access quality screening and diagnostic services for breast and cervical cancer and assistance with accessing treatment for qualifying breast or cervical diagnoses. This is accomplished through an extensive network of contractors and private and public stakeholders. BCCS funds provide for early detection for women at highest risk of dying from breast and cervical cancer.
TEXAS HOME VISITING PROGRAM
The purpose of this program is to support the development and implementation of home visiting programs in at risk communities in Texas; and contributes to the development of a comprehensive early childhood system that promotes maternal, infant, and early childhood health, safety, and development, and strong parent-child relationships in these communities. Potter County was one of the selected communities and the Coalition has partnered with three agencies for these services.
CARE for KIDS
This program offers outreach and education for children's Medicaid in 26 counties. Contact is made to each new or recertified client thru telephone, mail or in person to assure the client knows the resources available to them. Though we do not determine eligibility for this program, we do offer assistance with the application process as well as information about the program.
UNITING PARENTS
This program is a parent case management program for families of children with chronic illnesses and/or disabilities. Uniting Parents offers a network of support to families caring for children with chronic illnesses and/or disabilities. Staffed by a program director, administrative assistant and trained parents, Uniting Parents provides families in the upper 32 counties of the Texas Panhandle the resources they need to help their children. The program is designed to empower families and enhance their children's quality of life providing information, education, training, referrals, networking and support.
CSCHN RESPITE
This program provides opportunities for families of Children with Special Health Care Needs enrolled in the Uniting Parents program to participate and receive access to short –term respite. Respite assists parents to keep their child at home, preserve and strengthen the family, provide care during short term emergencies, rebuild marital relationships, reduce stress, provides opportunities to participate in other activities and more. The mission of CSCHN Respite is to strengthen the family unit by providing respite and resources while allowing the child to be a part of his community not apart from his community.
In addition to the above services we work closely with the Benefit Bank of Texas to assure residents are receiving benefits they are potentially eligible to receive. We continually look for opportunities to implement other programs or projects in addition to partnering and collaborating with other organizations.
Q: In your time as Executive Director – and from your perspective – what are your greatest accomplishments?
The fact the organization has been in existence for 17 years and maintained the majority of the original members is a major accomplishment. Three of the original programs have also been in existence since the Coalition was formed. I recently celebrated my 15th year having first started as Quality Assurance Coordinator and moving 2 years later into the role as Executive Director. The collaborations and the partnerships we have been able to establish have been very beneficial both personally and professionally. The challenges have and continue to be funding.
Q: You are just ending a seven year term on the NCHN Board of Directors. That included serving as NCHN President from 2011 through 2012. What is the biggest change you have seen in NCHN over the years you have served on the NCHN board?
I joined NCHN a couple of years after I became ED. This has been one of the best organizations I have ever been associated with. At the time I became a member I was learning (and still am) what it was to be an Executive Director of a nonprofit organization. The synergy in the room at my first meeting was unbelievable and when I saw the "bullwhip" being passed to the new president I knew I wanted to learn more and become involved. I have always enjoyed the networking which occurs at meetings, learning of other networks programs and models which have been shared all across the country.
One of the biggest changes I have seen over the years has been in the NCHN leadership from the involvement of the Board of Directors, to the members to the phenomenal leadership of our current Executive Director Rebecca Davis. When I was serving as your President it was Rebecca who kept everything on track and made my job easy. Having just completed my Board term and as I reflect back on the years of my service it is difficult to think what my life is going to be like. NCHN is doing great things through the partnerships and programs which have been implemented and I know it is only going to get better. It has been a privilege and honor to serve and work with such great people. A Big Thank you to all of you, it takes each one being involved to sustain and continue the work of NCHN.
The future success of NCHN is going to be upon each of the members including myself. I challenge each of you to get involved, serve on a committee, participate in the quarterly calls, attend the leadership summit AND the annual conference. NCHN is YOUR support center!
And a personal note from Carolyn:
Dear NCHN Board of Directors, Awards Committee and Members,
Words cannot begin to express my appreciation for being selected as the 2013 Network Leader of the year. I am humbled and honored to be joining the previous recipients whom I have looked up to since the inception of this award.
It has also been an honor to have served on the Board of Directors for seven years. This has been a remarkable group of people whom I have had the privilege to work with and serve.
My prayer is for God to Bless each of you Abundantly during this coming year as you serve your communities.
I look forward to seeing all of you at the Leadership Conference in the fall and the annual conference next year.
Sincerely,
Carolyn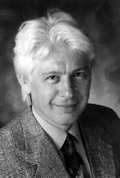 Jay Seifert is the co-founder of LoneStart Wellness. He is a pioneer in applying established principles of social neuroscience and behavioral economics to individual and organizational "wellness." His strategy is specifically designed to improve the health and well-being of those individuals most at risk for preventable chronic illness but least likely to participate in traditional "diet and exercise" programs. He is a monthly wellness guest columnist and you can see his columns in the first NCHN e-News of the month or right here on the blog.
Leadership and Organizational Health:
Overcoming Barriers
(If you missed Jay's presentation at the conference, here are two video clips, one from the opening, the other from the conclusion: http://youtu.be/2gZhSNEBGDE http://youtu.be/1DcU5h00rBA )
There is now widespread agreement that our declining health status is an issue we can no longer ignore or defer. And most of us are beginning to understand that it's an issue in which we all have a very big stake.
If those two sentences seem familiar, it's because they were the first two sentences in last month's article on Leadership and Organizational Health. Why repeat them? Because these are the premises upon which all of the articles in this series are based and I am sincerely interested in knowing if you agree or disagree. If you disagree, then I would love to have a conversation with you. You might be right and, if you are, I'll learn a lot. If you agree, I'd like to know that as well because that will lead to the next questions, which are:
Does your organization actively promote the health and well-being of its members?
Can you name specific actions you take to do so?
If you aren't actively promoting better health, why not?
What are the barriers that keep you from doing so?
These are interesting questions to pose to leaders whose organization's mission is to improve the health status of the communities and individuals they serve.
Here's why: If I were to ask if your organization discourages smoking, you would probably be a little insulted and wonder why I would ask such a stupid question. Of course it does. You can easily list a number of specific actions you have taken to reduce the use of tobacco in your organization.
But here's a tougher question: Can you list specific actions you consistently take to encourage better nutritional practices and increased physical activity within your organization? That's usually a harder question to answer, even for organizations whose mission is to improve the health status of the communities they serve.
This seems illogical until we consider the real and perceptual barriers to implementing an initiative to improve health and well-being. The fact is that, unless mandated to do so, most leaders do not take the initiative to address the declining health status of their organization. So what does it take for a leader to proactively address this critical issue and what will ensure its success?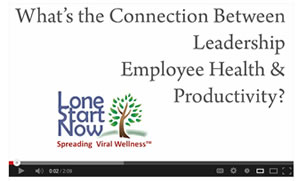 The answers to both questions are pretty straightforward. The primary barriers (real and perceptual) to implementing an employee wellness initiative can be grouped into three general categories:
Cost: Is it an expense or an investment that will deliver a measurable R.O.I.?
Complexity: Will its implementation be a burden for an already overloaded staff?
Effectiveness: Will it reduce costs and improve productivity, and will these improvements be sustainable?
These are very real barriers to implementation, but each can be overcome with a well-crafted and well-grounded initiative that adheres to established principals of learning theory, team-building and intrinsic motivation.
NCHN announced the Annual Award recipients during the 5th Annual National Cooperative of Health Networks Awards Luncheon held on Wednesday, April 17th, in New Orleans, Louisiana. Award categories include New and Emerging Network Leader of the Year, Outstanding Network Leader of the Year, Outstanding Health Network of the Year, and Friend of the Association. The National Cooperative of Health Networks (NCHN) is a membership organization comprised of health network leaders from throughout the nation. Annual award winners are nominated by their peers and are selected by the Awards Committee, which is comprised of previous award winners.
Cassalyn David, Outstanding New and Emerging Health Network Leader of 2013
The Outstanding New & Emerging Network Leader Award recognizes extraordinary leadership activities demonstrated by a new network leader/director in the field of health networks (network leader less than five years).
Cassalyn David is the Network Director for the Santa Cruz County Adolescent Wellness Network. Located on the US-Mexico borderlands of Southern Arizona, the network promotes collaboration to enhance adolescent services. Since 2007 partner organizations have been bringing together schools and community resources to understand and address adolescent wellness issues. The members are Mariposa Community Health Center, Southeast Arizona Area Health Education Center, Santa Cruz County Superintendent of Schools, and the University of Arizona Cooperative Extension-Santa Cruz County.
In her nine months as the Network Director, Cassalyn is particularly proud of the unique activities that have received great responses. To support the creation of school-based health care, the network invited school district administrators on a site visit to school wellness centers in a nearby town. It speaks highly of the network's reputation that these busy administrators joined in, hit the road, brought their questions, and subsequently expressed enthusiastic support for school wellness in their districts. Health care for adolescents can be a complicated topic, financially and politically, so Cassalyn is working with the network to build support among key stakeholders and emphasize shared values and goals. This means drawing on nationwide resources, connecting with centers in neighboring communities, and building a strong case for health care in schools.
"It is valuable in this rural area to have a network dedicated to assessing and assuring the needs of our youth are met," David said. SCCAWN connects the county to state and national resources and opportunities, helps members sustain their commitment to provide youth services, and is dedicated to addressing social determinants of health. The network provides opportunities for local teachers and service providers to receive training and continuing education, serves as hub of information on adolescent wellness issues, promotes healthy environments and policies for adolescent development, and fosters youth leadership opportunities. In the last nine months, David has been working to ensure the network's long-term sustainability, including recruiting new members and diversifying funding sources.
Carolyn Witherspoon, Outstanding Health Network Leader of 2013
The Outstanding Network Leader of the Year Award recognizes a network leader/director for leadership in managing a successful health network organization.
In March of 1998, Carolyn Witherspoon began employment with the Coalition of Health Services (COHS) as Quality Assurance Director. Just two years later, she was appointed as the Executive Director following a six month term as Interim Director. Prior to working with COHS, she worked as staff nurse, nursing supervisor and in director positions primarily in rural hospital settings. Carolyn Witherspoon has a passion for rural communities and a strong will to improve health care for residents of the Texas Panhandle. She promotes linking healthcare providers, facilities and suppliers of products to enhance care and is knowledgeable of community needs and the value of partnering and collaboration with all involved in the healthcare industry.
The Coalition of Health Services, Inc. is a 501c3 not for profit organized in 1996. The Board consists of CEO's or their designees representing 2 tertiary for profit hospitals in Amarillo, Texas and 12 rural hospitals (9 of which are critical access) in the Texas Panhandle. The purpose of the Coalition is to enhance rural health through coordinated and collaborative efforts of the member rural health care facilities, their partners and to support ongoing rural health initiatives in individual communities. These entities serve over 450,000 people living over a sparsely populated 26,000 square miles. The Coalition contracts with the Texas Department of State Health Services and the Texas Department of Health and Human Resources to administer funds to providers throughout a 33 county area. The Coalition has been involved with numerous grant funded projects since their inception and has received funding from local foundations to support development of these projects. In addition, COHS partners with other state and local community-based organizations to provide information and education throughout the Panhandle region for such programs as Medicaid, CHIP, Women's Health, Long Term Care and the Benefit Bank of Texas to name just a few.
Carolyn has served on the NCHN Board of Directors for seven years, including a one year term as NCHN President from 2011 through 2012. "Carolyn's service to NCHN and its members has been a tremendous asset," said Rebecca J. Davis, NCHN's Executive Director. "Her combination of direct experience in rural healthcare delivery and her ability to do so much, and cover such a large service area, with limited financial backing, make her an exemplary leader and a prime example of the efficiency that health networks nationwide seek to achieve. Her peers across the country recognized her leadership with this award."
In addition to serving on the NCHN Board, she recently completed her service as a board member for the Hope and Healing Place, and is currently serving on the Boards of Harrington Regional Medical Center, Panhandle Area Health Education Center, Amarillo Area Breast Health Coalition, Texas Panhandle Coalition for Nursing, Regence Health Network, Benefit Bank of Texas Regional Advisory Council, West Texas Health Information Technology Regional Extension Center Advisory Council and Advisory Boards for the College of Nursing and Health Sciences at West Texas A&M University and Amarillo College School of Nursing.
Southwest Idaho Community Health Network, Outstanding Health Network of 2013
The Outstanding Health Network of the Year Award recognizes any network or entire network organization that has improved access to health services in its service area and coordination of resources for network members through innovative, comprehensive approaches.
The Southwest Idaho Community Health Network was established in 1998 and has twelve member hospitals. Nine of the hospitals are Critical Access Hospitals, one is a Rehab Hospital and two are regional tertiary hospitals. SWICHN's mission is to be a forum for healthcare professionals to educate, innovate, network and collaborate for improved healthcare delivery among its members. Steve Stoddard, Executive Director, accepted the award on behalf of the network.
For nearly fifteen years, SWICHN has provided valuable benefits to its members. The network has been successful in creating and maintaining eight active Peer Network Committees, saving the member hospitals millions of dollars each year through group purchase contracts and providing valuable education programs on achieving meaningful use and ICD-10 preparation. Each year, the hospital board members, executive teams and physician leaders enjoy the SWICHN Board and Leadership Conference. During this event, the attendees receive quality hospital board education, the SWICHN Value Report and opportunities to network. SWICHN's most recent project was the establishment of a tele-pharmacy service to help its rural hospitals improve their quality of care through an affordable model.
"The Southwest Idaho Community Health Network has been an active member of NCHN for several years. This morning, Stephen Stoddard, Executive Director of the network, was elected to his second three-year term as a Director of NCHN," said Rebecca J. Davis, NCHN's Executive Director. "Stephen serves on the NCHN Business Partner Committee and has chaired the RHNR Consulting Group Task Force since its inception. This past year, he stepped up to serve as Secretary of NCHN, when our secretary resigned. His leadership skills and management of the network are recognized by his peers with this award," stated Dr. Davis.
SWICHN has established some valuable partnerships with The Hospital Cooperative and the North Idaho Rural Health Consortium for some of its group purchasing contracts and education programs. Steve Stoddard, the SWICHN Executive Director is pleased with his network's success and grateful for the education, contacts and opportunities he's received through NCHN.
Ron and Ruth Anne Wheeler, 2013 Friends of NCHN
The Friend of NCHN Award is given to recognize a program, institution, agency, or individual that has advocated for or provided extraordinary support to the Association.
Anyone who has attended the NCHN Conference for the past 5 years recognize Ron and Ruth Anne Wheeler, the smiling faces at the registration desk and the competent handlers of all conference AV needs. They are always happy and willing to help in any way that they can before, during, and after the conference. In addition to handling the AV and registration desk, they are active bluegrass enthusiasts, musicians, and they are involved in numerous community projects. In their spare time, they enjoy their 3 grandsons and their granddaughter.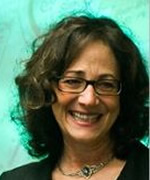 On Wednesday morning, NCHN's Conference keynote address will be delivered by Jessica Lipnack, CEO and co-founder of NetAge. Her presentation on the Power of Networks will cover the history of networks and how they motivate people to take risks and overcome obstacles that wouldn't be possible alone. If you aren't able to make the trip to New Orleans, we will miss you, but you don't have to miss out on this year's keynote address. Via NCHN's Silver Level Partner, Virtual Care Works, the keynote will be available at 9:15 AM CT on Wednesday via live video stream. You can access it here. If you need additional instructions or assistance, download the Flyer (pdf).
The Keynote Speaker is sponsored by the following NCHN Member Networks:
Partners in Health Network (Bob Whitler, WV)
Santa Cruz Adolescent Wellness Network (Cassalyn David, AZ)
Tennessee Rural Partnership (Cindy Siler, TN)
Montana Health Network (Chris Hopkins, MT)
Sunflower Health Network (Heather Fuller, KS)
Northcentral Montana Healthcare Alliance (Jack King, MT)
Southeast Texas Health System (Shannon Calhoun, TX)
HCC of Rural Missouri (Toniann Richard, MO)
Arizona Rural Women's Health Network (Kimberly Zill, AZ)
The Hospital Cooperative (Jon Smith, ID)
Western Healthcare Alliance (Jessica Taylor, CO)
The Power of Networks
In the long history of organizations—beginning when we first formed small tribes to survive—the network is the newest, the most powerful, and, at the same time, the oldest form of organization. How can the network motivate people—and organizations—to take risks and do what they cannot do alone? How can networks become powerful magnets to attract others and spur participation? How can members of networks compete and cooperate at the same time? How can everyone—and every organization—in the network become a leader? And how can we think differently about evaluating and measuring networks?
In this talk, combined with question and answer, we'll put our heads together to address these issues and leave the morning session with a new understanding of the power of networks.
About Jessica Lipnack
Jessica Lipnack is CEO and co-founder of NetAge, a Boston-based consultancy. For three decades, Jessica and Jeff Stamps (1944-2011), the company's founders, have provided expertise and tools that allow their clients to collaborate more effectively in virtual teams, cross-boundary organizations, and networks. NetAge's pioneering initiatives are in use in global companies, public sector organizations, non-profits, governments, and religious denominations.
Jessica's research and practical experience have taken her around the world. Among the clients for whom she has delivered training, seminars, and consulting: Alberta Health Services, American Management Association, Assurant, Apple, AT&T Universal Card Services, BankBoston, The Brookings Institution, Cisco, Credit Suisse, Digital Equipment Corporation, Dudley Street Neighborhood Initiative, General Electric, Fidelity Investments, Fiserv, Hewlett-Packard, Hyatt Hotels, IBM, Intel, Kerr-McGee, Marriott, National Association of Corporate Directors, National Education Association, NCR, Omgeo, PeopleSoft, Pfizer, Presbyterian Church (U.S.A.), Qantas, Roche, Royal Dutch Shell, Steelcase, Tetra Pak, The United Nations, The White House, U.S. Army, U.S. Joint Forces, Visiting Nurse Service of New York, Volvo, and the Wisconsin Technology Initiative.
With Jeff, Jessica literally wrote the book on Networking (Doubleday) and on Virtual Teams (Wiley)—along with four other books, including The TeamNet Factor and The Age of the Network—that have been translated into many languages. Noted writing includes "Why BP Crashed and Killed the Gulf" (Harvard Business Review Blogs); "The Virtual, Networked Organization" (in The Handbook of High Performance Virtual Teams, Jossey-Bass); "The Strange Beauty of Virtual Teams;" "The Easier Way to Work: Collaborating in World- Class Virtual Teams;" and "Communicate, Collaborate, Coordinate, Decide: How IT Achieves Strategic Leadership."
The landmark article, "Can Absence Make a Team Grow Stronger?", Harvard Business Review, which Jessica and Jeff wrote with two business school professors, reported on best practices in "far-flung" teams and is included in HBR's 10 Must Reads on Teams. Jessica and Jeff also served as mentors for the Harvard Business Press Pocket Mentor Leading Virtual Teams. And, Jessica served as subject-matter expert for American Management Association's course on leading virtual teams.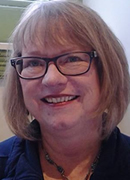 Whew! Where did April go? I know, finalizing the details for the 19th NCHN Annual Educational Conference – All that Jazz! In fact, some of you may be reading today's eNews while waiting for your flight! I left my house yesterday at about 5:00 AM to travel to New Orleans and am here waiting for you all!
The Conference is going to be outstanding, again. I would like to thank the members of the 2013 Conference Planning Committee for an outstanding job. Under the direction of Chris Hopkins, NCHN Vice President, they have put together an amazing event. Watch for updates and photos from the conference on the National Cooperative of Health Networks Facebook page and Twitter feed on the NCHN website. Christy will be keeping those of you that were unable to make it updated.
We also have a first for NCHN. Thanks to our Silver Business Partner, Virtual Care Works, Inc., we will be broadcasting Jessica Lipnack's keynote address live on Wednesday morning, April 17 at approximately 9:15 AM CT. You should have received an invitation to listen in last week. If you did not receive an invitation and would like to listen to the presentation, please download the flyer (pdf) for details.
The 2013 NCHN Awards will be announced on Wednesday during the 5th Annual Awards Luncheon. Watch for an announcement later this week of the award winners. You can view past award winners here.
Safe travels to those of you traveling into New Orleans!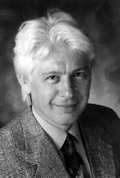 Jay Seifert is the co-founder of LoneStart Wellness. He is a pioneer in applying established principles of social neuroscience and behavioral economics to individual and organizational "wellness." His strategy is specifically designed to improve the health and well-being of those individuals most at risk for preventable chronic illness but least likely to participate in traditional "diet and exercise" programs. He is a monthly wellness guest columnist and you can see his columns in the first NCHN e-News of the month or right here on the blog.
Walking the Talk
What's A Leader to do?
Today's leaders are aware of the impact the declining health status of their members is having on their organizations. Most leaders understand that a well-conceived initiative to improve the health of their members will deliver multiple organizational benefits that go far beyond cost savings. Yet, for many organizations, implementing such an initiative remains a "back burner" issue.
The reasons most often given for not addressing the health status of an organization include:
Cost: Is it an expense or an investment that will deliver a measurable R.O.I.?
Complexity: Will its implementation be a burden for an already overloaded staff?
Effectiveness: Will it work?
Each of these perceived barriers can be overcome with a well-crafted initiative that is positive, realistic, personally-relevant and forgiving. There is expanding and compelling evidence that by adhering to established principals of learning theory, team-building and intrinsic motivation, an organization can quickly begin to create a culture where healthier behaviors are learned, adopted, shared and sustained. Problem solved, right?
Not quite. The best initiative in the world won't succeed without authentic, visible and engaged leadership—something which is often more easily said than done.
Leaders understand that in order to be effective role models, they must be willing to "walk the talk" of any initiative they propose. As the leadership author, John Maxwell says, "A leader is one who knows the way, goes the way, and shows the way." When "the way" involves the leader's personal health, the knowing is easy (if not especially pleasant). It's the going and showing that can be uncomfortable to the point of paralysis for leaders who have not been able to successfully take charge of their own personal health and wellness.
We've seen several leaders struggle with this very real dilemma over the years. One successful hospital CEO confided in me that while he knew he had to contain his employee health costs, and he knew that other hospitals had successfully done so, the thought of "stepping out front on this issue with my people just scares the hell out of me." Doing nothing wasn't an option so he needed to create a strategy that would enable him to overcome his own psychological barriers to participation and success.
Here's what we've found to be the necessary ingredients to such a successful strategy:
Clearly define everyone's roles in the initiative. The leader's role is to have the vision, create the opportunity and actively participate in its implementation.
Create realistic expectations for all participants, including the leader. There should be as many sets of expectations as there are participants and they must all be positive, realistic and personally relevant.
Both provide and ask for meaningful support. Some of our most successful initiatives have been lead by individuals who acknowledged that they had always struggled with their lifestyle choices and were willing to ask for the support of their organization.
Reframe your conversation about health and well-being by avoiding the negatives and focusing on the positives. When you turn perceived burdens into opportunities, a "Me Problem" becomes a "We Opportunity" and a new, empowering culture of well-being begins to take hold.
Be careful and consistent in your messaging. People must believe this is being done "for them," not "to them." The failure to understand the importance of autonomy is the fatal flaw in most programs being promoted today.
While vision and leadership happen at the top of the organization, successful and sustainable implementation will depend upon how quickly the initiative is driven from the bottom-up. Creating meaningful buy-in at the beginning of the initiative goes a long way toward assuring long-term ownership.
You can "go the way" and "show the way" to success just by acknowledging the personal challenge involved, creating clear expectations, and making even the most modest improvements in your daily behaviors. By doing so, you demonstrate the three essentials of authentic leadership: humility, clarity and courage.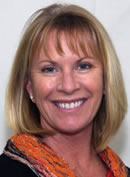 For this feature, we interviewed Carolyn Bruce, Executive Director of Western Healthcare Alliance in Grand Junction, Colorado. In 2011, Carolyn was recognized as NCHN's Outstanding Network Leader of the Year. Under her leadership, WHA has grown to become a profitable, multi-million dollar network with four separate limited liability companies and a staff of over 75 employees. WHA is comprised of 26 full members and 39 affiliate members. In addition, WHA is a founding member of NCHN!
Q: WHA is one of the founding members of NCHN. How much has WHA grown in the last 18 years and, if you had to pinpoint one factor that facilitated WHA's success, what would it be?
A: First, we are so proud to have been a part of NCHN and see how much it has grown as an organization. What began as a small forum for network directors to come together and collaboratively discuss issues has developed into a comprehensive resource for new and established networks across the country. Props to Executive Director Rebecca Davis for her strong leadership and providing direction for a very dynamic group of organizations.

We like to think about our success as a three-legged stool with each prong working together for a solid foundation that allows WHA to deliver top return on investment for the dues and time members put into the organization. The prongs are financial strength through revenue generation, metrics for value-based outcomes , and utilizing effective leadership through our board governance. You could say the top of the stool is that we never wait for 100% consensus before moving forward on a program that will benefit a significant portion of our membership – we implement.

Q: How would you summarize WHA's primary functions or focus and in what tangible ways does it affect rural health in Colorado?
A: We strengthen the financial operations of healthcare organizations so they can better serve the health needs of their individual communities. We do this by providing programs and services that generate not just cost savings, but actually cost transformation. We work with corporate partners who understand the need for facilities to make decisions at the local level while remaining committed to providing the highest level of care regionally.

Q: WHA is a relatively large network. How many members do you have? What are the challenges and benefits of your composition?
A: At present, our membership includes 26 full members in Colorado and 39 affiliate members in California and New Mexico. Members are primarily acute-care hospitals in community and rural settings, along with mental health providers, independent physician associations, health technology organizations and a health plan. Providing services for a large and diverse membership gives us the ability to work with a wide range of programs through our corporate partners as well as build our own services.

Q: WHA also manages Healthcare Management, which is a NCHN Business Partner. What is the connection between the two organizations?
A: Western Healthcare Alliance has been a self-sustained organization for over 15 years due to our unique business model: WHA members formed a Limited Liability Corporation (LLC) to house for-profit activities and called it Healthcare Management. The company was created when members identified a need in the early nineties to provide their own centralized revenue cycle services and chose to build their own where they could have management input in a company uniquely tailored to the needs of health providers. Once exclusive for members, Healthcare Management now provides services to over 200 clients across the country and features a share-back fee to help fund other newly founded and established health networks.

Q: One question that we've been asking on Coffee/Tea Chats and will be asking prior to the Conference is, "What keeps you up at night?" What are you currently working on or facing that sticks in your mind?
A: We are concerned about two major challenges facing our members and the best ways we can provide assistance. First, we are monitoring closely the potential impacts of state health insurance exchanges on reimbursement levels. Secondly, we're working closely with members on the future of managed care contracts and how changes will influence their bottom lines. We are thinking a lot about how we can bridge the environment between cost, reimbursement, and quality outcomes.
Q: What advice do you have for other networks who are working toward a sustainable business model?
A: Begin immediately thinking about potential revenue streams. Even if your network is devoted solely to clinical programs, give thought to how you can diversify and build a multifaceted portfolio of services that serve your members. NCHN provides a excellent forum for reaching out to other directors who have generated a phenomenal amount of success within their networks, so don't be afraid to ask others about their strategies. The most successful networks we've seen over the last 18 years are those that nurture their flagship program while always being innovative and providing relevant new programs.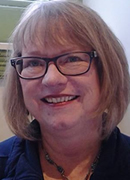 Oh my, did you realize there are only 29 days until we meet in New Orleans for the 2013 NCHN Annual Educational Conference – All that Jazz! If you haven't registered already and secured your room, I recommend you hop to it! Thanks to Christy, details are provided elsewhere in the eNews or you can access directly at the NCHN website. Also, if you have not taken a look at the 2013 Conference webpage - please take a minute to do so. It includes lots of information to assist you in preparing for your journey to New Orleans, along with a listing of our Conference Sponsors, exhibitors, and advertisers. These companies and individuals help make the annual event possible.
I would like to thank the members of the 2013 Annual Conference Planning Committee, under the direction of Chris Hopkins, NCHN Vice President for the great work they have completed in putting together an outstanding conference agenda! We are so excited to have Jessica Lipnack, CEO and co-founder of NetAge, as our opening session speaker. NetAge provides expertise and tools that allow their clients to collaborate more effectively in virtual teams, cross-boundary organizations, and networks. Watch for a special email notice about Jessica and her presentation in New Orleans.
Also, I would like to encourage you to register for the pre-conference workshop that will be on Tuesday, April 16. There are still a few spaces left in "Got Outcomes? What's Your Evidence?" session. Participants will have the opportunity to work on their own examples during the second half of the workshop with individualized assistance from the presenters, Dr. Gwen Martin and Becky Melzer. Martin and Melzer have collaborated on numerous projects over the past eight years. They bring energy, insight, and common sense to the often-misunderstood elements of program evaluation and research. We all know that networks have outcomes and after participating in this workshop, network leaders will be creating and incorporating appropriate evidence-based outcome measures for their organizations.
And, lastly, related to the conference, but also an exciting first – NCHN is offering a small lodging scholarship to a first time attendee at the 2013 event. Details are included in this edition – so if you have never attended a NCHN conference and was thinking about attending this year and need a little extra incentive and support, this is for you. Deadline to apply for the Lodging Scholarship is Friday, March 29, so be sure and apply today! We thank our conference hotel, Omni Royal Orleans for providing this assistance.
Other upcoming NCHN membership activities to be aware of – watch for details about the 2013 Annual Membership Meeting and election of Directors to the NCHN Board. Members that are unable to attend the Annual Membership Meeting can still participate in the process by returning your proxy voting instrument that will be included with the notice for the Annual Membership Meeting. These will arrive to NCHN members in a separate email. Also, coming soon to NCHN members' email box – your organization's 2013-2014 dues assessments. As a reminder, NCHN changed its fiscal year to May – April, so dues assessments will be sent out by the end of March. 2013-2014 dues will be payable after April 1.
See you in New Orleans!
CHEERS: A Tennessee Rural Partnership Program

For a number of years, the Tennessee Primary Care Association (TPCA) was the recipient of a federally funded SEARCH grant (student/resident experiences and rotations in community health) to support rural/underserved rotations for health professions students and medical residents. The SEARCH program was terminated in September 2012. However, due to the successes of the administration of the SEARCH program by TCPA and the Tennessee Rural Partnership's (TRP) rural rotation program, a consensus was reached by the leadership of these groups that a joint program would be developed to focus on the most efficient and useful strategies and resources of each organization and their partners.
Funding for the program's continuation will be provided by TRP. The goal of the new program will be to encourage rural practice rotations to provide better access to primary care in the state of Tennessee. The new program, to be called CHEERS (community health educational experiences for residents and students), will focus on the pipeline approach of reaching out to students and residents to cultivate an interest in practicing in rural or underserved areas. The organizations also will help provide a seamless transition from student/trainee status into the practice of medicine, which is consistent with the mission of both organizations.
CHEERS will utilize social media to attract and track participants as they continue their education and enter practice. For additional information about the program, contact Mary Ann Watson, Network Director, at maryann.watson@tnrp.org.